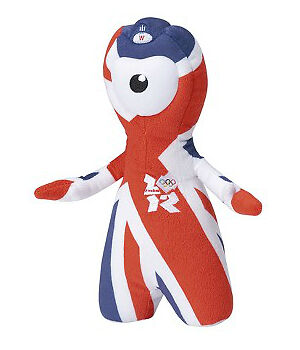 Few events in the world create the same level of excitement as the Olympic Games. The 2012 games in London were no exception, and buyers can take home a wide selection of memorabilia to remember and celebrate the event. Whether it is a photo of a favourite athlete or a T-shirt representing a particular country, buyers can find all types of products to match their interests.
There are several ways to collect memorabilia. Consider building a collection based on a single type of item or theme. Some buyers also choose items that are likely to increase in value over time. Many pieces of memorabilia do not have a suggested retail price, so buyers should bear in mind the value of an item to avoid overpaying. It is useful to understand the conditions that cause memorabilia to increase or depreciate in value, and to be able to spot an authentic item or autograph.
Buyers can purchase a wide selection of memorabilia from the 2012 London Olympics, including pins, toys, guides, and posters. Shopping online is an easy way to find these items. Some websites are dedicated to sporting memorabilia and even the Olympics in particular. Marketplaces like eBay also have a high number of listings for Olympics memorabilia.
Types of 2012 London Olympics Memorabilia
Memorabilia from the 2012 London Olympics includes both commercial merchandise and items not originally intended for sale. Consider some of the many types of items available to begin collecting the most desirable pieces.
Clothing from the 2012 London Olympics
Items of clothing, such as T-shirts and jackets, are some of the most popular commercial products related to the Olympic Games. They may be designed with the 2012 London Olympics logo and text or they may be reproductions of kits worn by the athletes.
Photographs from the 2012 London Olympics
Photographs from the Olympics are a great way to remember particular moments. They normally feature Olympic venues and athletes. Photographs may be framed or stand-alone items.
Posters and Prints from the 2012 London Olympics
Posters and prints feature many of the same images as photographs, but are blown up to a larger size suitable for hanging on a wall. Some of these items are already framed, making them easy to display.
Autographs from the 2012 London Olympics
Many photos, posters, and prints are autographed, especially those of gold medal winners, such as Jessica Ennis and Bradley Wiggins. There are also other types of autographed memorabilia available, including T-shirts, shoes, and tickets. They are some of the most highly prized collectables. They also have a strong potential to increase in value over time.
Authenticity
Due to the potentially high value of autographed items, there are many products on the market that may not be authentic. Several companies specialise in evaluating autographs of sports stars and they issue a certificate for items that have earned their approval. The seller of any item listed at a high price should be able to prove that the autograph is real by including a certificate.
Guides from the 2012 London Olympics
Spectator guides from the various venues of the 2012 London Olympics, such as the Olympic Park in Stratford, include information about the date and location of events, along with details about transport and how early to arrive at the venue. They also include information about sports and how they are played.
Badges and Pins from the 2012 London Olympics
Badges and pins are excellent collectors items because they are small and easy to display. Hundreds of different badges and pins are available from the 2012 London Olympics. They may feature the name and logo of the Olympics, an official sponsor, or represent a particular sport. Browse the full selection of items to find the most appealing.
Additional Items from the 2012 London Olympics
Dozens of other types of items are sold as memorabilia. The following table lists some of these, with a brief description.
Type of Item

Description

Cap

Designed with official logos

Can be worn or displayed

Cups and plates

Commemorative pieces for display

Programme

Lists events for a single day and details about ceremonies

Stickers

Feature images of athletes during their events
Groups or sets of items can also be found. For example, a set may include programmes, pins, and photographs. Buying these is an easy way to begin a collection of Olympics memorabilia.
Value of 2012 London Olympics Memorabilia
Many collectors choose memorabilia with the intention of reselling items at an increased price. Even if items are bought for pleasure, it is important to consider their value to avoid overpaying. Although it is true that memorabilia can appreciate over time, the majority of pieces only retain or lose their value. The market value of an object is determined primarily by supply, demand, age, and condition.
Supply of 2012 London Olympics Memorabilia
Supply refers to the amount of a product that is currently available on the market. It is directly related to demand in its effect on the value of an item. A high market supply causes the value of the item to drop, while a low market supply usually causes value to increase. However, there must be demand for an item's value to rise, regardless of how rare it is.
Demand for 2012 London Olympics Memorabilia
Demand refers to how many available items are bought. High demand leaves very few items for purchase, which as a result drives up the price. However, demand can fluctuate over time, so it is not uncommon for a scarce item to become common again. The value of memorabilia can drop significantly if lots of owners sell their items and the market becomes saturated with the product.
Age of 2012 London Olympics Memorabilia
Many collectors believe age improves the value of a piece of memorabilia, yet it only functions as an aspect of supply. As time passes, items are broken, lost, thrown away, or destroyed, which causes the supply to diminish. If there is demand, the dwindling supply causes the item's value to rise. However, an item's market value can never increase without demand, regardless of how old it is.
Condition of 2012 London Olympics Memorabilia
Memorabilia is sold in varying conditions, from factory new in the original packaging to used in poor condition. The value of an item is largely influenced by its condition, so it is important to evaluate a piece before committing to a purchase. Look for items that are in their original packaging, if applicable, and check for signs of wear or damage. Paper items such as prints and programmes should have sharp, unbent corners for the best visual appeal and the highest value.
Buying Memorabilia from the 2012 London Olympics on eBay
All types of memorabilia from the 2012 London Olympics can be purchased from sellers on eBay. The easiest way to shop for these items is to enter keywords into the search field on the home page. For example, enter "Bradley Wiggins photograph" to see listings for all items tagged with those keywords. You may refine listings further by adding new keywords on the search results page. eBay also has category links that can be used to narrow down the results.
Read the Item Listing
Click on the name or primary image of an item in the search results to see its full listing. There, you can find a description from the seller along with details about the item's cost and delivery methods. Examine the available photographs to understand the specific item being sold and check for information about the item's condition.
Read the Seller Feedback
Sellers on eBay have a positive feedback rating that indicates the satisfaction of their customers within the past 12 months. This is shown in item listings along with the seller's number of completed transactions. You may view additional information about sellers by clicking on their names. Look for comments and average ratings on the seller's delivery speeds, accuracy of item descriptions, and quality of communication. Comments and ratings can reveal sellers who deal in authentic autographs, so take note of sellers with the best feedback ratings.
Conclusion
Buying memorabilia from the 2012 London Olympics can be an exciting opportunity to celebrate and remember the athletes, the city, and the events. Memorabilia can also increase in value over time and may be resold at a higher price. Begin shopping by deciding on the type of item to be collected. Buyers may choose items related to a particular sport or athlete, or to collect a single type of item. Clothing, pins, photographs, posters, and other pieces are all available for purchase. Buyers can also find a wide range of autographed items.
When shopping for memorabilia, it is important to be aware of how an item's value is determined. There are four primary factors involved: supply, demand, age, and condition. Large supplies of items usually cause the price to drop, while small quantities can cause sports memorabilia to become quite valuable. However, no item can appreciate in value without demand. Due to the potentially high price of autographed items, it is important to see a certificate of authenticity from a professional evaluator before buying an expensive piece.
Marketplaces like eBay have a broad selection of memorabilia from the 2012 London Olympics. The availability of items makes it easy to shop for great memorabilia to add to a collection.