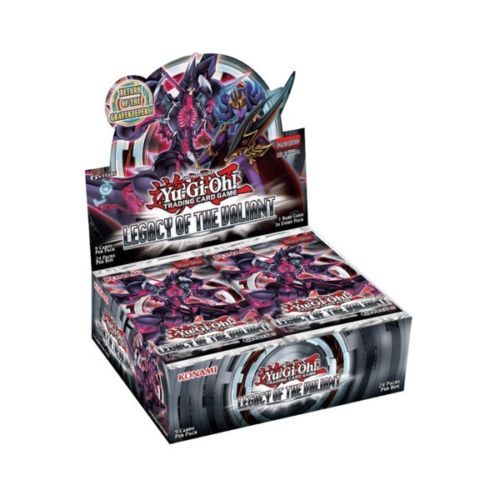 Since the introduction of the Yu-Gi-Oh! trading cards game in 1999 over 25 billion cards have been sold, making it the best-selling trading card game in the world. Unsurprisingly, many of them are sold on eBay.
Whether you are new to the game or a seasoned player, this guide offers you advice and tips on how to expand your collection of Yu-Gi-Oh! trading cards.
The Yu-Gi-Oh! Game
In order to build a successful collection of Yu-Gi-Oh! trading cards, you will need to have a firm understanding of the following key principles of the game.
Basic Gameplay
The Yu-Gi-Oh! game is a turn-based battle game. A typical match consists of 3 'duels' played in a one-on-one format. Each opponent competes using a 'deck' of between 40 and 60 cards. You start each duel with 8,000 life points, which your opponent tries to reduce to zero. To win a match, you must simply win more duels than your opponent.
o Methods of Victory
There are several ways in which you may win a duel:
▪ Life Points: Reduce your opponent's life points to zero.
▪ No More Cards: If your opponent has run out of cards to draw when required, they forfeit the duel.
▪ Surrender: A player may automatically lose the duel at any time by retiring or surrendering.
▪ Special Circumstances: There are certain special conditions where you may be granted automatic victory. For example, if you hold all 5 cards from the 'Exodia' set in your hand at any time, the duel is won.
o Phases of Play
At the start of a duel each player shuffles their cards, which are then cut by the opponent. Five cards are then drawn to form a 'hand'. Each player's turn consists of 6 distinct phases of play, each of which involves a specific action. The phases occur in the following order:
▪ Draw Phase
▪ Standby Phase
▪ Main Phase 1
▪ Battle Phase
▪ Main Phase 2
▪ End Phase
o Game Formats
There are two formats in which you can play the Yu-Gi-Oh! trading cards game:
▪ Casual: This involves battling with opponents in an informal setting, such as with friends at home or at school.
▪ Tournament: There are many players, card shops or specialist clubs and organisations who may host Yu-Gi-Oh! tournaments. This is a great way of strengthening your game and meeting potential trade contacts. There are also prizes available for participants and winners at many tournaments, including very rare or promotional cards.
Yu-Gi-Oh! Card Types
There are 3 distinct categories of Yu-Gi-Oh! trading card:
o Monster Cards: Monster cards are the most common card used to inflict damage on your opponent.
Each monster is equipped with specific qualities, such as Attack (ATK) and Defence (DEF) points, Type, Level/Rank and Attribute (dark, light, divine, earth, wind, water, or fire).
There are several colour-coded categories of monster, such as Normal (yellow), Fusion (purple) and Xyz (black). Each category involves various effects and summoning methods.
Several monster cards also possess 'Special Abilities'. You should look for these in the card text, as some monsters that appear weak can be vastly enhanced by their special abilities.
o Spell Cards: Spell cards can be used for a variety of purposes, including raising life points, destroying cards and raising a monster's ATK or DEF. There are 6 kinds of spell card, each with a specific symbol. The 'Quick Play' spell card, for example, is identified by a lightning bolt symbol.
o Trap Cards: Trap cards are only activated when certain situations arise. This may include when an opponent attacks or activates an effect. The 3 types of trap card are 'Normal', 'Continuous' and 'Counter', each with a different category of effects. They may repel battle damage, for example, or destroy an attacking monster.
Yu-Gi-Oh! Card Rarity
Yu-Gi-Oh! cards all belong to a category of rarity. The rarer a card, the more sought after they are, and the more expensive they will be. The following list outlines the different rarity categories from least to most rare:
* Common: Plain card with black text and no outstanding features.
* Rare: Mostly plain but with silver text.
* Super Rare: Holographic picture and normal text.
* Ultra Rare: Holographic picture and gold text.
* Secret Rare: Holographic picture and holographic text.
* Ultimate Rare: Holographic picture and holographic text. Embossed features including picture, border, text and symbol.
* Gold Rare: Holographic picture and gold text. Gold holographic border.
* Ghost Rare: Holographic 'ghost-like' picture and shiny, silver text.
When you are buying or trading Yu-Gi-Oh! cards, you should note the differences in card features depending on their rarity. As a general rule, the rarer a card is, the more upmarket they will look and feel.
Yu-Gi-Oh! Card Formats
There are several methods of buying Yu-Gi-Oh! trading cards. These include individual cards, starter decks, booster packs, structure decks, lots, collectible tins and promotional cards. Each format offers you varying numbers of cards, including a range of Rare to Ultimate Rare cards.
You will also notice that cards belong to particular themed collections known as 'sets'. The available sets are listed below, each containing variety of card type.
* Yu-Gi-Oh! Original Series
* Yu-Gi-Oh! GX
* Yu-Gi-Oh! 5D's
* Yu-Gi-Oh! ZEXAL
* Yu-Gi-Oh! Hidden Arsenal
Collecting Yu-Gi-Oh! Trading cards
When collecting Yu-Gi-Oh! trading cards there are several key points to consider.
Know the Price of Cards
In order to be sure you are getting a good deal or a fair trade, you should keep yourself informed of the prices that your target cards command.
On eBay, you can include ''Completed Listings'' in your search to check the prices that cards have sold for in the recent past.
Stick to Your Budget
If you find a card that you really want, you may be tempted to spend more than it is worth. It is important to find a fair deal where you can. Trust that you will find the same card for a better price elsewhere on eBay.
Remember, if you are looking for a specific card, it may well be cheaper to buy the card individually than to buy several booster packs in an attempt to find it.
Take Care of Your Cards
You should treat your Yu-Gi-Oh! trading cards with respect, as they will only retain their full value if they are kept in top condition. You may wish to buy card sleeves to protect your cards from dirt and damage.
Sell as well as Buy
It is important to sell or trade cards as well as buy them. If you form good trade relationships, you will have a better chance of knowing someone who holds cards that you require.
You should keep a separate collection of trading cards that you no longer wish to keep, such as duplicates. You will then be in a more efficient position to trade with or sell to other players.
Keep Up-to-Date
In order to trade and collect Yu-Gi-Oh! cards effectively, you will need to keep up-to-date with the latest Yu-Gi-Oh! releases, such as new promotional cards or sets.
You should also keep up-to-date with the list of cards that are not officially allowed to be used in games. These are published on an official 'Banned List' or 'Forbidden List'.
You may also like to keep track of which cards are popular at certain times. For example, two cards of the same rarity and from the same set may be priced differently simply because one is a more popular card amongst players than the other.
Be Patient
Collecting Yu-Gi-Oh! trading cards can be a long, drawn out process. Building a strong deck and refining your strategy can take a great deal of time, and requires patience.
You shouldn't rush into making trades or buying cards before doing the necessary research. It is important to take your time and shop around until you are comfortable that you are getting the right deal. Use all of the functions on eBay to best effect and give yourself the edge.
Buying Yu-Gi-Oh! Trading Cards on eBay
Whatever stage your Yu-Gi-Oh! collection is at, you will find an extensive range of buying options on eBay.
Many sellers offer individual cards, whilst others sell sets, decks or tins. You will also find sellers offering various buying incentives, such as including a free 'rare card' with every set you purchase. You should shop around to appreciate the various options available to you.
First of all, navigate to the Collectables category and click on the Trading Cards/ CCG link.
From here, you should select the ''Yu-Gi-Oh!'' option under the ''Card/ Sticker Theme'' heading on the left of the page.
You may wish to narrow your search results further by selecting from the other options on the left of the page. For example, you can restrict listings to only include individual cards under the ''Card: Option'' heading.
Keyword Search
Whilst in the Trading Cards/ CCG portal, you may wish to use the Keyword search bar at the top of the listings page. This can be very useful if you are looking for something specific, such as a certain card.
For example, if you were interested in buying a 'Spellbook of the Master' card, you would simply type ''Spellbook of the Master'' (without quotation marks) into the search bar.
You can also select ''Include description'' to expand your search results, which may be especially useful if you're searching for a particular card. Visit eBay's Search Tips page for more tips on searching with keywords.
If you can't find exactly what you're looking for, try telling the eBay Community what you're looking for by creating a post on Want It Now, or save a search on My eBay. eBay will then email you when a matching item becomes available.
Buy Yu-Gi-Oh! Trading Cards with Confidence
Make sure that you know exactly what you're buying and understand how eBay and PayPal protect you.
Know Your Item
Read the details in the item listing carefully.
Remember to add delivery costs to your final price. If you're buying a high value item, check that the seller will insure it until it is delivered to you.
If you want more information, click the ''Ask seller a question'' button on the seller's profile or the ''Ask a question'' link at the bottom of the item listing page.
Always complete your transaction on eBay (with a bid, Buy it Now or Best Offer) otherwise you will not be covered by eBay Buyer Protection.
Never pay for your eBay item using an instant cash wire transfer service like Western Union or MoneyGram. These are not safe ways of paying someone you do not know.
Know Your Seller
Research your seller so that you feel safe and positive about every transaction.
* What is the seller's Feedback rating?
* How many transactions have they completed?
* How many positive responses do they have?
* What do buyers say in their Feedback?
* Are they positive about the seller?
Most top eBay sellers operate like retail shops and have a returns policy.
* Do they offer a money-back guarantee?
* What are their terms and conditions?
Buyer Protection
In the very unlikely event that you do not receive your item or it is not as described, eBay Buyer Protection covers your purchase price plus original delivery cost.