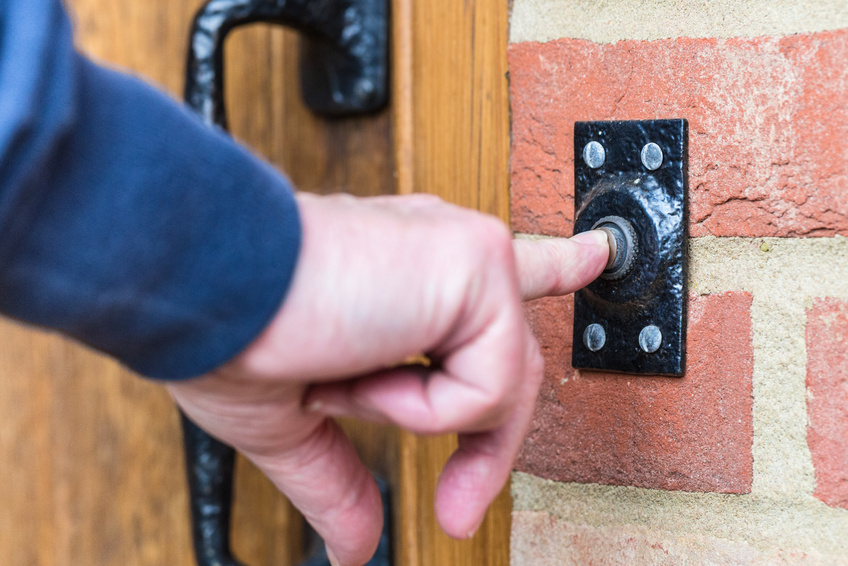 Having a working doorbell is essential for many homeowners, as it alerts them to the presence of visitors more efficiently than a door knocker. Getting a professional to connect a wired doorbell for you is costly, however and, with a little skill and know how, you can connect it yourself. Learning how to connect a wired doorbell is very useful, as it saves you time and money should your present doorbell fail.
Safety Considerations
Whenever you are working with anything with an electronic component, safety is the most important aspect. In the event of needing to connect a wired doorbell, firstly turn off the electricity at the circuit breaker panel so no current can reach the doorbell. For extra safety, wear rubber-soled shoes and only use tools that have rubber handles, as rubber helps to insulate you in the event of an electric shock. Always make sure your hands are thoroughly dry when working with electrical items to reduce the risk of a shock.
Remove the Old Doorbell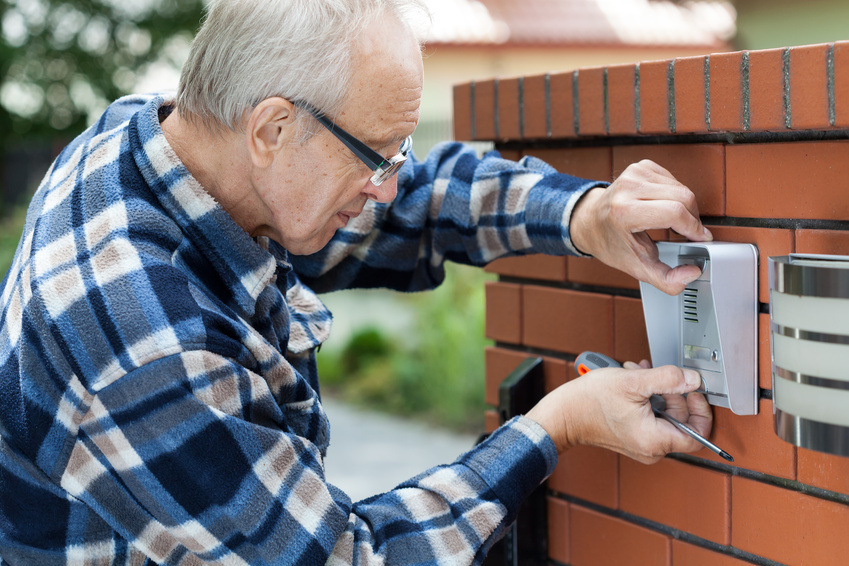 Use a screwdriver to remove the screws that hold the doorbell cover in place. If these screws are not visible, you may need to remove the snap-on cover. Pry it up carefully, working all around the edge, lifting only a small piece at a time. This prevents you snapping the case as you attempt to remove it, if you plan to reinstall it. Pull the doorbell unit away from the wall. Using a voltage tester, check that the power to the doorbell is turned off. This is a crucial step, and you must never skip it. Carefully disconnect the wires from the switch, and use masking tape to tape the wires to the wall so that they do not become lost in the cavity of the wall.
Install the New Doorbell Button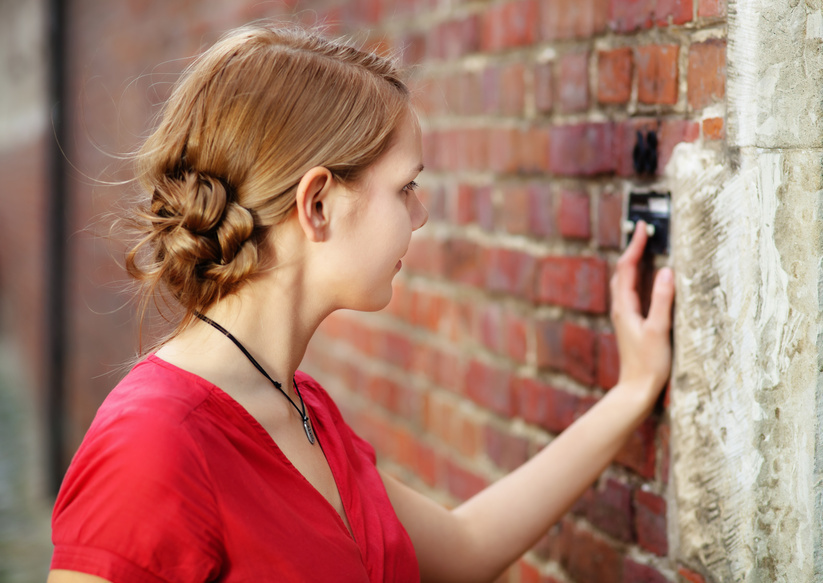 Connect the wires to your new doorbell following the instructions that came with the unit. Wires are usually colour coded and match the terminals in unit. If wires are the same colour, both wires are conductors and either terminal takes the wires. Screw wires in place firmly, place the doorbell switch on the wall, and screw the plate to the wall before sliding the cover into place.
Replacing the Chime Unit
If you are replacing the chime unit, remove the old unit similar to the way you removed the doorbell button. Pass the wires through the guide channel and screw them into the correct terminal following the instructions. Screw chimes into place and replace the cover. Restore power to the doorbell and test it to make sure it works. If the bell does not chime, flip the breaker switch to cut the power, remove the cover and check your connections carefully, before sliding the cover back on, restoring power, and testing again.