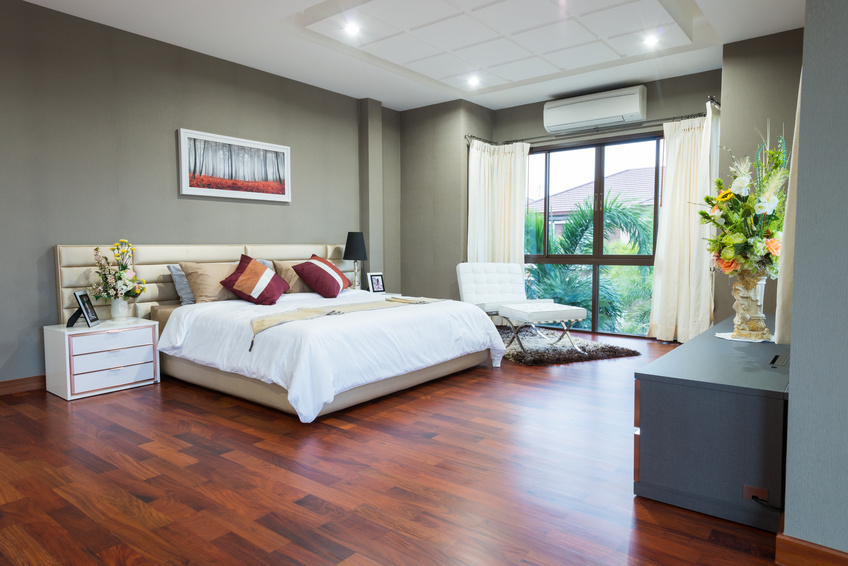 After you purchase your dream designer bed frame, you want to dress it up with bedding worthy of its style and design. There are several steps involved in selecting the right bedding. Make sure that you take into account the decor of the room, coordinate with the style of the bed frame, and choose colours and patterns that you love. Browse the eBay Home & Garden section for your bedding needs.
Use the Right Colour Combinations

Choose a colour scheme that looks good with the designer bed. For instance, a bed frame made of reddish-brown wood looks good with different shades of blue. Almost any designer bed goes well with all-white bedding, which is fresh and clean-looking and works for any season. If you have a black bed frame, lighten the look with a bold colour like vivid spring green, or create a plush, cosy retreat with romantic crimson or royal purple.
Make the Style of the Bedding Work with the Designer Bed

Make sure that the style of the designer bed coordinates with the bedding. For instance, a retro art deco headboard looks fabulous with an interesting vintage quilt. If you like patterns, go bold and feel free to mix and match, especially if your bed frame is very simple in style. Try a bigger print for the duvet and a smaller, different print for the accent pillows on your bed. You can also use stripes and solids together or pair them with various prints and geometric patterns. A more ornate bed frame might benefit from simpler bedding, with a couple of patterned pillows.
Select the Correct Bedding Size for the Designer Bed
Once you choose the colours and patterns, select bedding that is the right size for your designer bed. Make sure that the fitted sheet fits tightly on the mattress and ensure that the flat sheet and the duvet cover for your bed have enough length to cover the sides of the mattress and hang down far enough at the end. For instance, the fitted sheet for a super king should be about 183 cm wide by 200 cm long by 20 cm deep. The flat sheet needs to coordinate with a length of 280 cm wide and 290 cm long. The duvet cover is 260 cm wide and 220 cm long.
Create Customised Bedding for the Designer Bed
If you really cannot find the perfect bedding for your designer bed, try out some software or a service that allows you to create your own bedding. Choose a pattern and repeat it or alter it to develop the right look. Then choose the fabric type and the background colour, as well as the hues that you want for the embroidery. Finally, select the size you need. The result is a personalised duvet and related pieces that drape your bed in comfort.