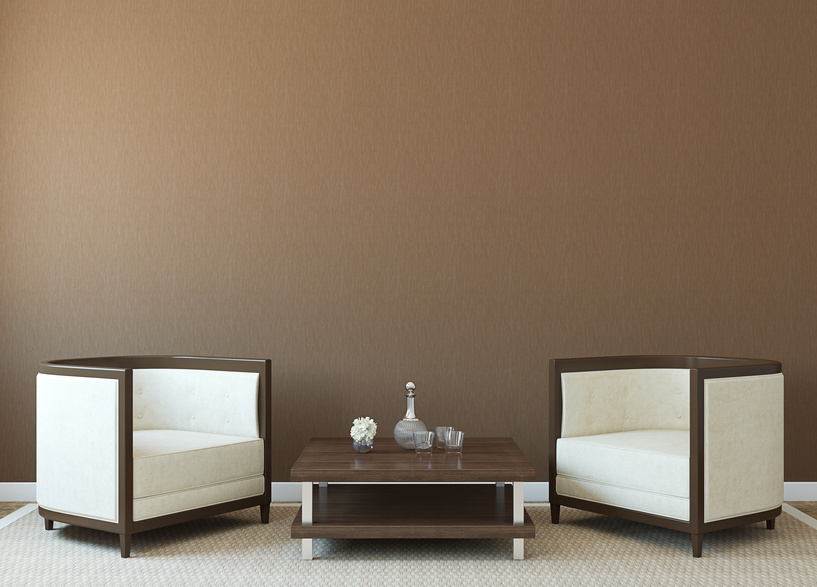 A chocolate feature wall gives a bold new look to a drab room without compromising the versatility of the colour scheme. Five steps stand between a boring beige wall and a fabulous chocolate feature wall. These include choosing the right shade, the right wall, and planning out focal points. The last two steps involve executing the plan.
Choose a Shade of Chocolate Brown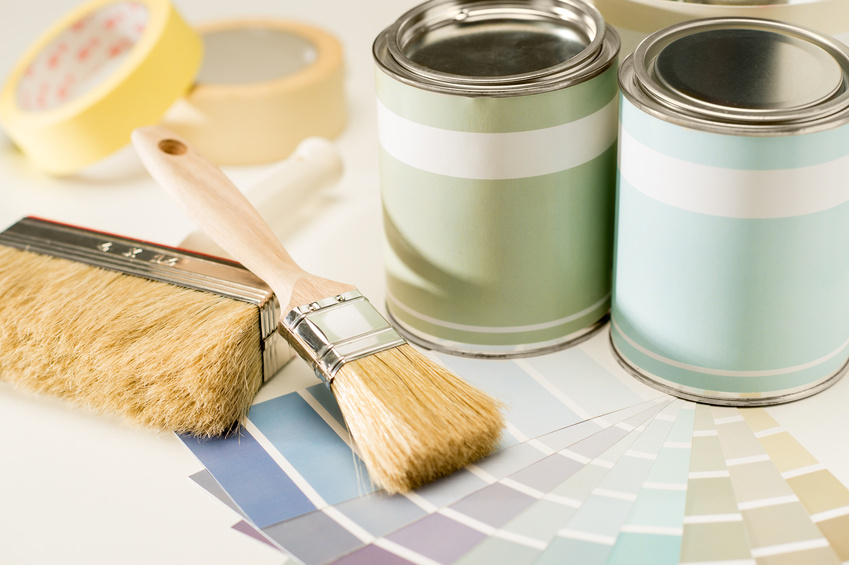 The same shade of brown looks different in the store than in the house and even changes depending on which wall gets painted. When choosing a chocolate paint or wallpaper, take into account the amount of natural light that enters and the room shape and size. Darker shades of brown paint suit large open spaces, since a dark wall can overpower a small room. Paint swatches or wallpaper samples are indispensable for getting an idea of how dark is too dark.
Choose a Wall

Choosing a wall goes hand-in-hand with choosing the colour. Pay attention to sunlight and wall size. Also, consider what kind of lighting illuminates the room at night. Bad lighting and a chocolate coloured wall can make the room look smaller and almost cave-like.
Plan Features
Feature walls invariably grab the viewer's attention in at least one of three aspects. These are texture or depth, functionality, and visual appeal. Feature walls with depth or texture include rock walls, photo frames or artwork of different sizes, and any objects nailed or mounted on the wall. Functional feature walls include photo displays and shelves, for either books, vases, curiosities, or a combination. Walls that rely on visual appeal have wall stickers or decals—like trees with birds—painted designs like stripes, wall murals, or simply an attractive chocolate wallpaper that catches the eye.
Paint or Paper the Wall
Professional-quality painting involves a full day of preparation work, including sanding, cleaning, and priming the wall. The wall is ready for the paint the next day. Likewise, applying wallpaper requires tools like a wallpaper brush and seam roller as well as prep work and patience. Feature wallpaper comes in hundreds of designs and are often the easiest way to create a chocolate feature wall.
Add the Extras
Install any embellishments. Apply decals or put nails in the wall to hang photos and paintings. Be sure to use a level to get photos and wall hangings straight and have a helper look from the other side of the room to see if the pieces look the way you want.