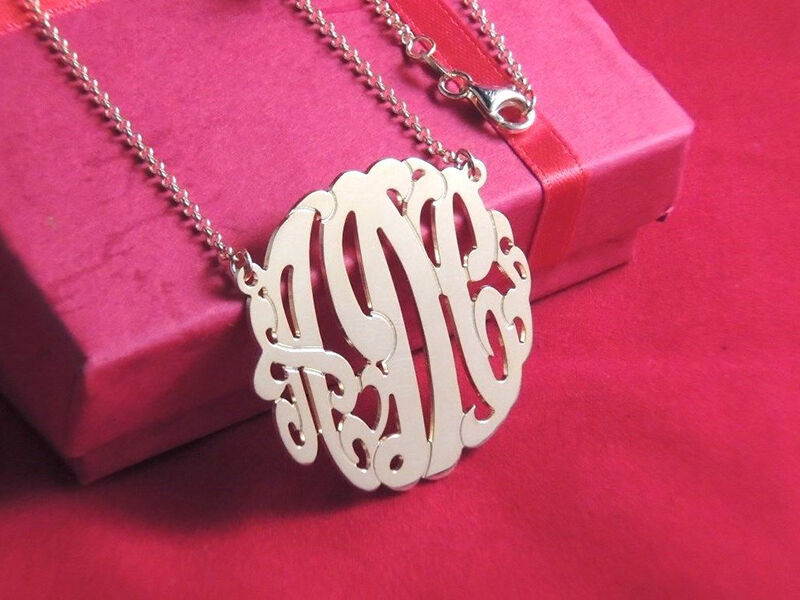 A personalised necklace displays the name, initials, or photograph of the wearer. The tiniest personalisation available is the inscription of a name onto a grain of rice encapsulated in a pendant. The largest personalised necklaces boldly display the owner's name. Most personalised necklaces are custom creations, although common names are sometimes readily available.
Personalised Lockets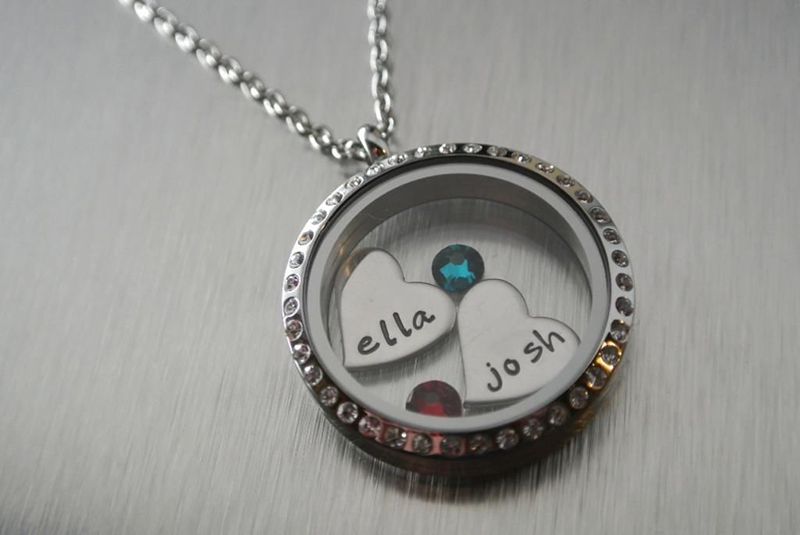 A personalised locket is one of the oldest personalised necklace traditions. An engraved locket, especially one with a monogramme, is a time-honoured tradition that spans generations. The monogramme sometimes expresses a sense of style as well as the owner's initial. These lockets are typically silver or gold. A long silver chain with rope, belcher, or cable links looks very nice with a locket pendant. In contrast, short leather cord necklaces create an unusual and edgy look when paired with traditional lockets.
Personalised Name Necklaces
The personalised name necklace is as bold or as delicate as a woman desires. Cut with letters in various fonts, colourful acrylic name necklaces stand out at a lower price than most personalised jewellery. Some contemporary necklaces that look like gold or silver are actually mirrored acrylic. A gold-plated name necklace offers names in many scripts, including Arabic and Hebrew. Gold plating ranges from inexpensive and hard 9-karat gold plate to expensive and very soft 24-karat. Personalised silver name necklaces include necklaces with several discs with stamped names. They also include pendant offerings with various other charms. Some allow for personal statements to friends and loved ones.
Initial Necklaces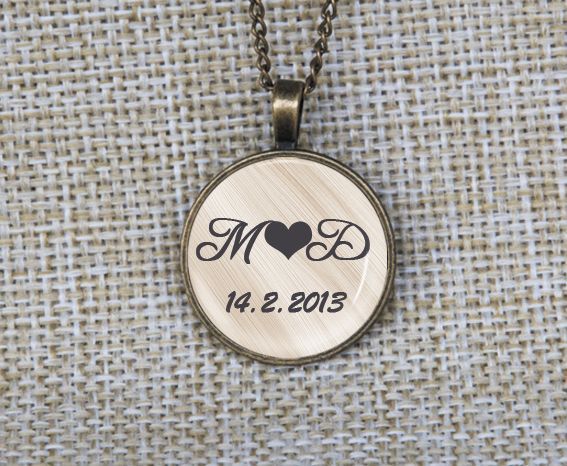 An initial necklace is an attractive way to wear a 'name' without broadcasting it. An initial necklace allows a woman to make sure the gentleman on the next stool remembers she is 'Sienna' not 'Sophie'. Sterling silver initial necklaces come in diverse designs befitting the creativity of this metal. Makers stamp the initials into metal discs or form 3D letters in various font styles. Some styles may also feature crystals or gems. Initial necklaces with Celtic knots make great gifts for women who love the style and heritage. Gold initial necklaces come in solid gold, plated gold, or gold alloys, which are hard for added durability. Initial necklaces come as ready-made pendants that are easy to purchase as gifts, even on a whim.