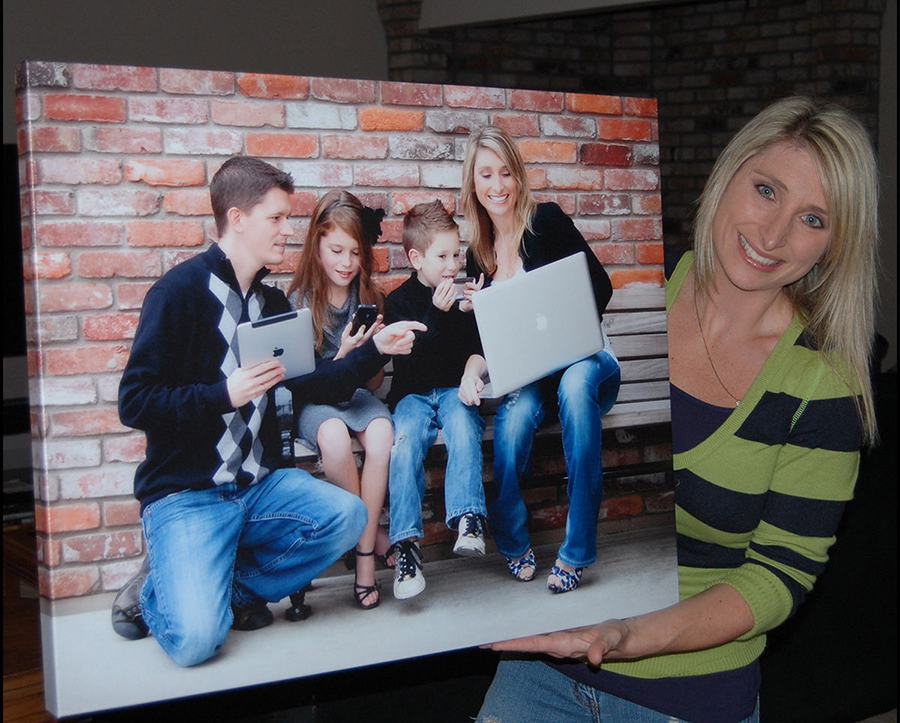 Many people admire the look of photos professionally mounted on canvases. Creating a personalised photo canvas at home is a fast and easy project, whether you are new or experienced at handcrafting. With only a few tools and supplies, you can create a personalised photo canvas with a style and design all your own. It can be the perfect gift for birthdays, Christmas, Mother's Day or Father's Day
Tools and Supplies
You will need a utility knife for cleaning up edges, a small can of black paint, two foam brushes, one or more stretched canvases the size of your pictures, Mod Podge or other gel medium, and a photo you like. For an antique look, you need a spray bottle with water. You also need to get the photo enlarged to fit the size of the canvas you select. Any photo shop can enlarge a print for your canvas art.
Creating a Fresh and Modern Photo Canvas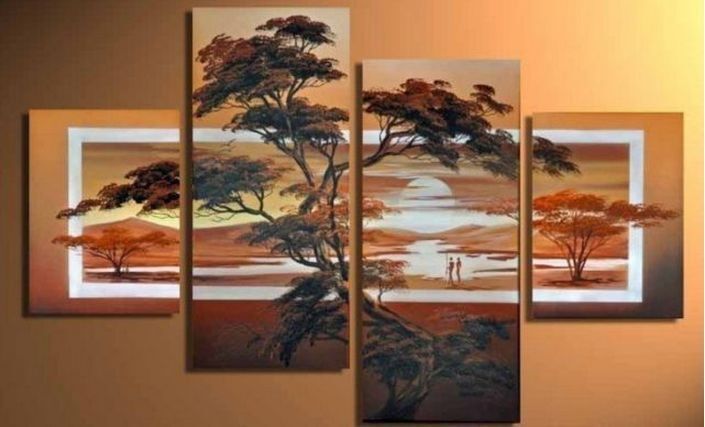 Using a foam brush, cover the top of the stretched canvas with your gel liquid. Keep the layer thin and use long, even strokes all the way from the top to the bottom of the canvas. Place the enlarged photo on top of the gel coat and smooth the photo so it adheres evenly and fits the canvas neatly. Once the gel dries completely, cut any overhanging edges of your canvas picture with your utility knife. With the foam brush, paint a thin layer of gel liquid over the photo using long strokes. Let your photo canvas dry and paint the edges of the canvas with black paint. Your canvas print or personalised photo gift is ready to give or hang as soon as it is dry.
Creating a Vintage Looking Photo Canvas
One of the best ways to create a vintage look is to have the photo you want to use printed in black and white. A large personalised canvas is a great project to do for over the fireplace or to give as a gift. For this project, you want the photo printed on regular paper not photo paper. Paint a thick coat of the gel liquid onto the canvas with the foam brush, place your photo on the canvas, and allow it to dry. Once it dries, use a spray bottle with water to wet about a quarter of the canvas at a time. Rub the wet area with your fingers carefully. This pulls the paper off the canvas but leaves the print on. You do not have to remove all of the paper. When you have finished all areas of the canvas, allow it to dry, and then coat it with gel coat again and allow it to thoroughly dry.