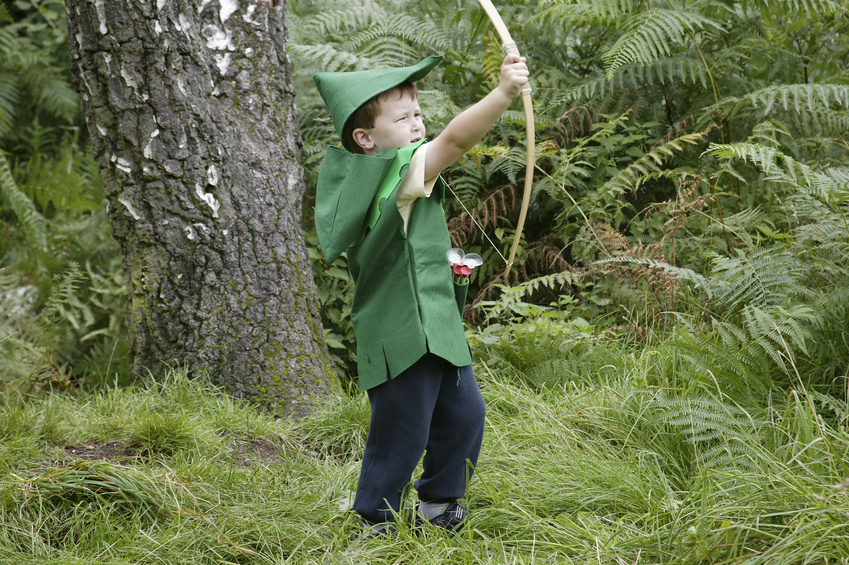 Peter Pan is an iconic fairy-tale figure that has amazed children for generations. For children and adults alike, Peter Pan makes a fabulous costume for general fancy dress, fairy tale themed parties or Halloween. Knowing how to make a Peter Pan costume enables you to save money, exercise your creativity, and produce an authentic looking Peter Pan costume that stands out from the crowd.
Peter Pan Clothing
Traditionally, Peter Pan wears a Lincoln green tunic. To mimic this, take a forest green T-shirt and cut regular triangles out all around the hem. Do the same around the sleeves. Cut carefully around the neckline to create a deeper round neck look. Then find the centre of the front portion of the neckline and make a downward cut of 3 cm. Fold each side of the slit outwards and press flat with a hot iron to create a very small collar. Complete the tunic with a brown belt around the waist. For the bottom half of the costume, use brown or green leggings or slim fit trousers.
Peter Pan Hat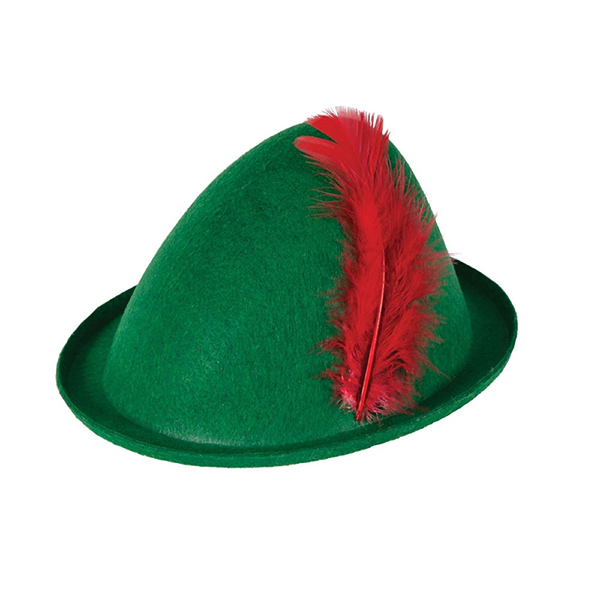 If you plan on wearing a Peter Pan costume, you have to have his iconic hat. Use a tape measure and measure from the front of your forehead to the back of your head. Cut two identical triangular pieces of green felt, with slightly inwardly curved bottoms on the longest edge. This longest edge should be the same length as the measurement of your head. Place the two triangles together evenly, and stitch along the shortest edges. Turn it inside out to hide the stitching. Use a hot glue gun to stick a bright red feather to the side of the hat, with the shaft stuck to the hat and the top of the feather sticking above.
Peter Pan Sword
Peter Pan carries a short sword to battle the evil pirates and the dastardly Captain Hook. The easiest way to make a Peter Pan short sword is to use thick, heavy cardboard. Draw a sword shape onto the card. The sword blade is short and wide, with a narrower portion of blade near the hilt, and a wider portion directly before the blade tapers to a point. The hilt is a simple affair, with a simple cross bar acting as a hand guard. Cut out the sword, complete with hilt. Draw around the sword onto another piece of cardboard and cut this out too. Glue a garden cane or a dowel rod down the length of one piece of card, then glue the second sword on the top, sandwiching the rod in between to add strength. Paint the blade silver, and the hilt gold. Allow the sword to dry. Finally, spray hair spray over the painted sword and allow to dry to protect the finish. If done correctly, you can create an awesome kids costume for Halloween or other fancy dress occasions.