Petticoats add volume to skirts, adding and highlighting curves. Layered petticoats are ideal for 1950s outfits and flared skirts. Creating a petticoat is a suitable project for someone with basic sewing skills and does not require a great deal of experience. Choose a type of petticoat that suits your needs, focusing on aspects such as fabrics and lengths, before gathering the fabric and sewing equipment required for the project and sewing your own petticoat.
Types of Petticoats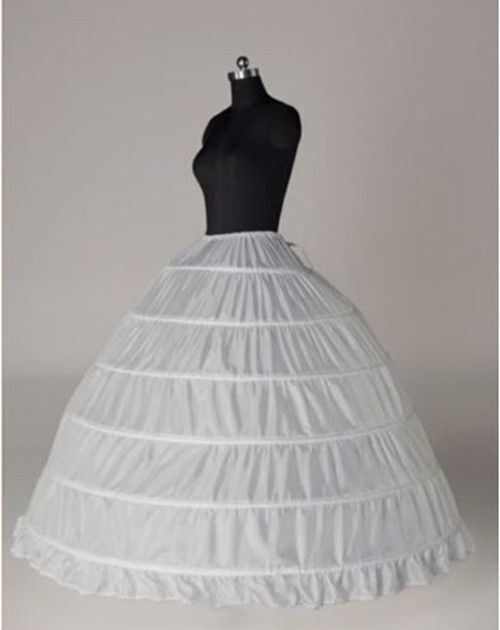 Petticoats come in a range of styles and lengths and add volume and shape to skirts. The number of tiers determines the fullness of the petticoat. A single tier provides a hint of shaping, while multiple tiers create a full, layered look. Opt for a petticoat that adds the desired volume to your dress. If you are unsure of the number of tiers you require, start with one and add more, evaluating your look after each addition. Choose a petticoat length that suits the length of the skirt it accompanies. Some women make their petticoats part of their outfits by adding coloured ribbons or lace details to the hems and choosing petticoat and skirt lengths that show these additions. Petticoat fabrics include tulle, cotton, nylon, and netting. Select a comfortable yet attractive fabric. Tulle and netting may scratch the skin, so consider using cotton or satin for the top of the petticoat.
Equipment Required for Creating a Petticoat
In addition to basic sewing skills, you need fabric and several sewing accessories to create a petticoat. Allow 0.5 metres of cotton fabric for the waistband and 3 metres of tulle or dress net per petticoat layer. You further require thread and elastic, bias binding, a tape measure, scissors, a sewing machine, and a safety pin.
How to Make a Petticoat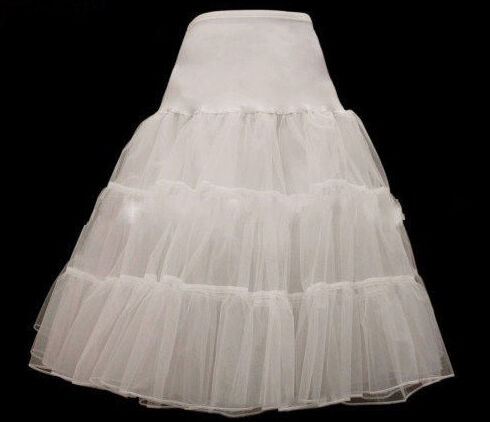 Measure the length of the skirt with which you intend to wear the petticoat. Divide the measurement by three; one third is the waistband and the rest is the petticoat skirt length. Obtain a waist measurement to ensure the petticoat fits comfortably. Measure and cut one piece of fabric for the waistband and six pieces of tulle for the petticoat skirt. Fold the waistband fabric double and sew the short ends together. Hem the fabric and create a channel at the top to thread the elastic. Attach the tulle by gathering or bunching it while you sew it to the waistband hem. Overlap each piece of tulle by about 2.5 centimetres and continue around the waistband until all six pieces of tulle are in place. Use the safety pin to thread the elastic through the channel at the waist and knot it securely to create the elasticated waistband. Sew ribbon binding to the hem to trim it. Add more layers for a fuller look. You can use different fabric colours and ribbon colours for added interest.