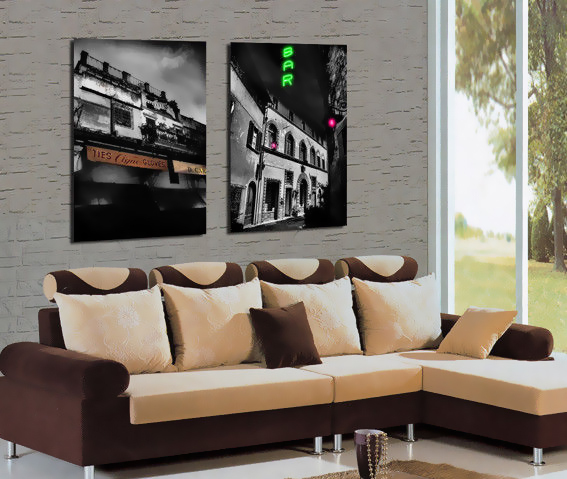 Photo canvases are an excellent way to display large photos. The unique texture of canvas makes them stand apart from traditional photographs with glossy surfaces. Personalised photo canvases can be expensive. Fortunately, it is possible to make a great looking photo canvas at home with only a few materials. Before making a DIY photo canvas, learn about the materials, how to attach the photo to the canvas, and how to get an authentic canvas texture.
DIY Photo Canvas Materials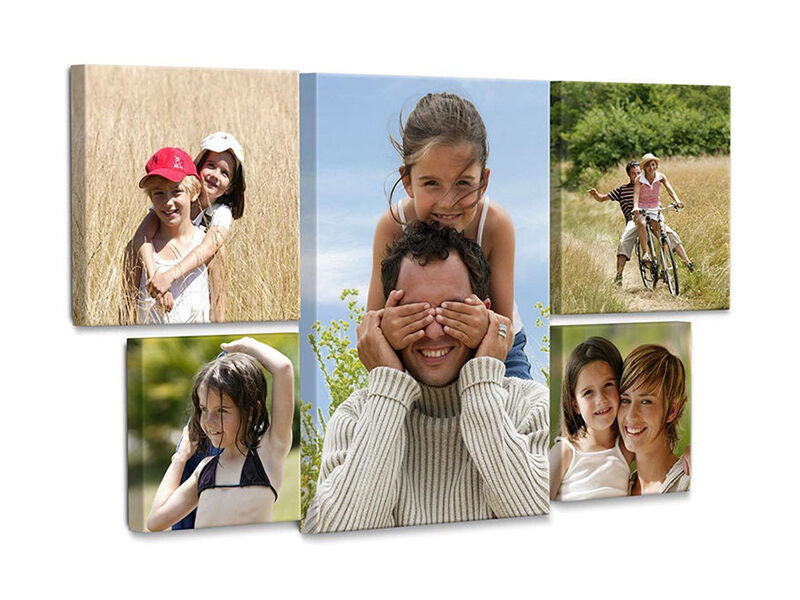 The materials required are two blank canvases in a size and shape that suits the photo. Enlarge the print of the photograph at home or use a professional printing service. Mod Podge matte is a type of decoupage glue that helps to hold the photo in place and create the texture of canvas. Avoid buying Mod Podge gloss because it does not create a canvas effect. The final items needed to complete this project are foam brushes and a utility knife.
Attaching a Photo to Canvas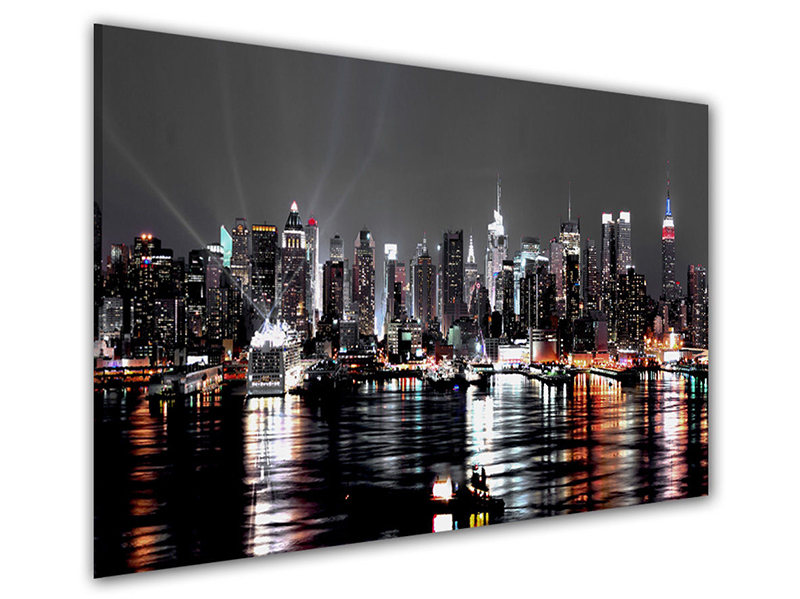 Place one of the blank canvases on a dust sheet to avoid spilling glue on the floor or furniture. Use a foam brush to cover the canvas with a layer of Mod Podge matte. Ensure that the canvas is covered completely and the coat is even. Next, place the photograph on top of the canvas and smooth it out by hand. Ensure that it adheres completely to the canvas and there are no air bubbles or wrinkles in the photo. Allow it to dry for at least one hour. When it is completely dry, take the utility knife and trim around the edges to remove any parts of the picture beyond the edge of the canvas. Cut slowly to avoid damaging the canvas and photo.
Canvas Texture on the Photo
In order to create the texture that makes canvas photos so unique, use a foam brush to spread a thin layer of Mod Podge matte directly over the photo. This looks strange at first because it is opaque and obscures the picture, but it dries clear. When the picture is completely covered, take another blank canvas and place it on top of the photo. Press it down firmly for a few seconds, and then remove it by lifting it straight up. This leaves the texture of canvas on the picture. Allow it to dry completely before hanging the photo canvas.