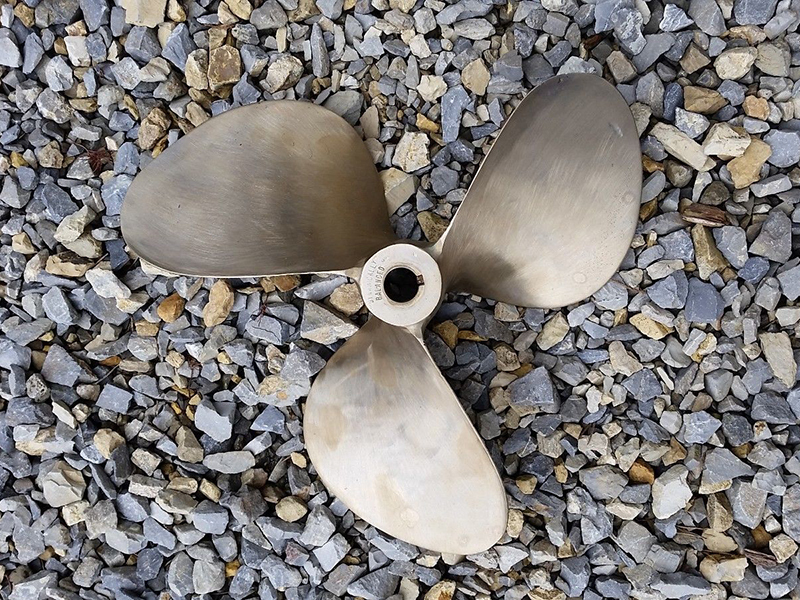 You have many options when it comes to incorporating an aviation design theme within one or more rooms inside your home. One of the easiest design methods is creating a room inspired by propellers. You do not need many tools to create propeller-inspired rooms, and with just a little imagination and an eye for aesthetic appeal, you can transform nearly any room quickly and easily.
Airplane Ceiling Fans for Cooling and Design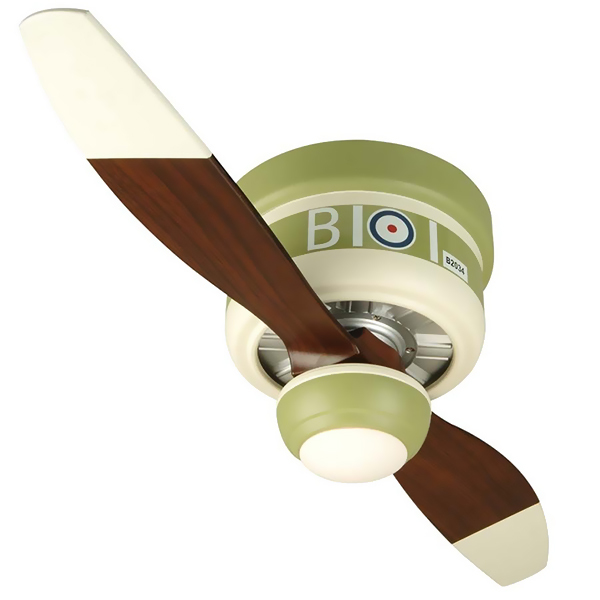 Aviation designed ceiling fans are the quintessential way to incorporate a propeller-inspired design theme into your room. Usually, the ceiling fan blades closely resemble the design and shape of airplane propellers, and the spinning of the fan mimics the movement of aircraft blades in the classic circular motion. In addition, you can even find ceiling fans with blades that present realistic depictions of airplanes in flights. Adding an airplane or propeller ceiling fan brings that aviation look to a room and helps keep it cool.
Wood Propellers as Decor Items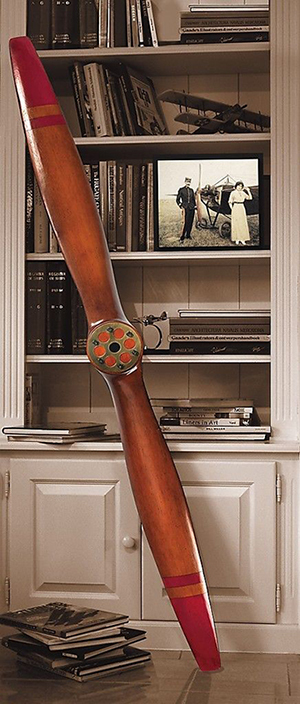 Authentic-looking wood propellers do a good job of punctuating aviation decor. Whether you hang a wood propeller on a brick facade in the entertainment centre or dangle a wood propeller from a nylon cord in the living room, you can expect people to notice them, so they work as conversation pieces. Authentic wood propellers often include red tips or other designs on each of the blades, which early aviators utilised as a design feature. Brass edging can also cover the front and both side of the edges to produce a glittering effect in the sunlight. Pine and cedar wood propellers are good choices, since both types of wood resist rot caused by extended exposure to moisture.
Hang Propeller-inspired Prints and Photographs
Propeller inspired prints and photographs create an aviation theme for most any room in the home. You can hang a black and white propeller inspired print in a nursery to complement the design of the moulding and bed boarding. You could also hang famous aviation photographs, such as one of the Spirit of St. Louis, in a prominent location in the living room. Propeller inspired prints and photographs of propellers should hang at eye level to produce the most dramatic visual effect. Hang a collection of propeller-inspired prints and photographs close together to accentuate the aviation design theme.
Brighten a Room with Airplane Lighting
Airplane lighting can enhance the decor of any room inside of your home. In addition, large propeller lights can create a strong presence that attracts the attention of houseguests. Moreover, airplane lighting acts as a type of art that complements other artefacts in a room. You can hang a large propeller-inspired airplane light at the centre of a room or place several smaller versions along the walls. Many people enjoy propeller-inspired airplane lighting that produces multiple colours.