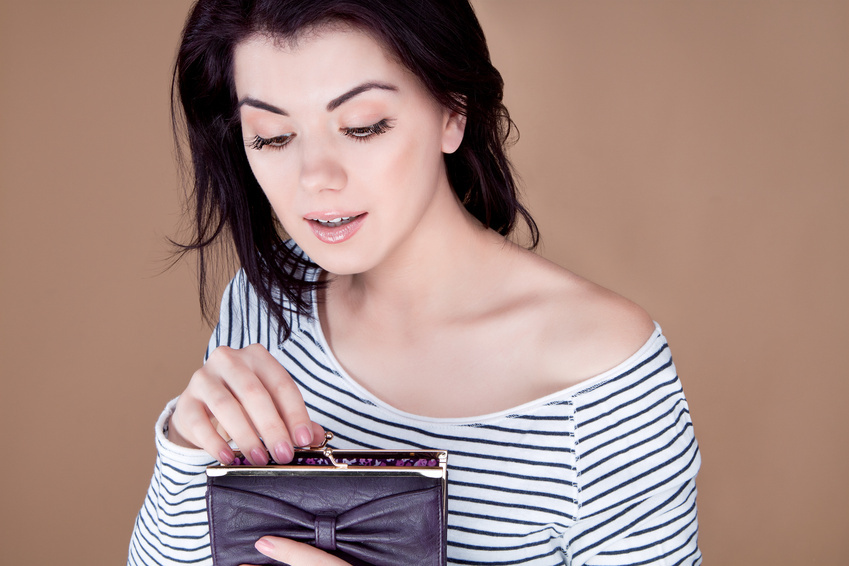 Known for fun, functional, and affordable fashion items, River Island offers clothing and accessories to appeal to a wide range of tastes and budgets. Many accessory enthusiasts are drawn to River Island purses for quality, attention-catching pieces with enough variation to build elaborate collections. Use the fashionable characteristics of these clutches to create your own River Island-inspired purse that suits your aesthetic.
Create a Leather Clutch
For ambitious crafters, a leather clutch is a simple, straightforward project. Create a clutch by placing a leather rectangle slightly larger than the desired size of the finished product right side down on the table, top with the lining fabric, and stitch around to attach. Repeat this process with another piece of leather and lining, and then place the leather together and stitch around the three sides, flipping it right side out and adding a zip to finish. Choose the fashionable, basic colours River Island favours, including black, cream, and pink. For more glitz, you can embellish and enhance it with RI-inspired details.
Add Fun Patterns

A simple, one-colour purse pairs with a wide variety of outfits, but a leopard print purse makes a statement. Patterned purses do not make ideal pairings with every outfit, but they grab attention and truly stand out. Use popular choices, such as leopard, argyle, and floral, for the entirety of the purse or integrate small accents with panels or insets. For an edgy touch, consider making one of these patterns the lining. Make a black purse more versatile by creating panels with layers of black leather with rectangles of the desired print and stitching in place. Add snaps to the panels and the clutch so that the panels fit around the bottom and attach near the top on both the front and back to add a section of pattern you can adjust to suit your tastes on any given day.
Embellish Basic Purses
Basic purses are inexpensive and easy to embellish to create a River Island-inspired look. Use fabric glue or stitches to attach black lace over a black, cream, or other coloured purse for a look that perfectly balances elegance and edge and transitions seamlessly from day to evening. For a sparkling, unique touch, use hotfix rhinestones to mimic the graphic patterns found on RI purses. Choose Swarovski crystals for maximum sparkle and dependable attachment.
Add a Monogram
The "RI" monogram adds an iconic branding touch to many of the higher-end River Island clutch bags. Similarly, you can integrate your monogram into the design. Apply a stitched patch for a simple touch, or make a bolder statement by crafting the monogram from rhinestones.