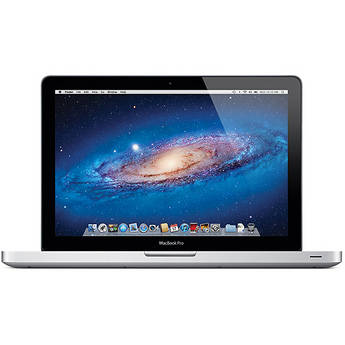 Apple laptops are some of the most advanced, user-friendly, and exciting portable machines in the marketplace. With their well-made form factors, advanced design, and streamlined looks, these laptops are popular choices for Apple fans and newbies alike. Despite their quality design, however, some users prefer to enhance these machines with customisations and various Apple accessories. The right customisations can make an Apple laptop more applicable to a user and that user's needs. In order to achieve these customisations, consumers may need to familiarise themselves with the options available to them, including the aesthetic and internal customisations they can execute on the machine.
Once they have a good idea of the approach they wish to take, consumers can also enhance this process by learning about the best retail options for finding Apple accessories and parts. Some traditional, brick and mortar vendors may offer numerous choices to consumers, but online aggregators like eBay can give consumers a much more diverse shopping experience.
Customising the Functionality of an Apple Laptop
There are a good number of customisation choices a user can make with a laptop that can increase the functionality of the machine. Consumers can choose to use these items based on their own usage patterns and the applications for which they use their laptops.
Cooling Pads and Bars for an Apple Laptop
One option to consider is a cooling bar or pad. These accessories allow a computer to operate at a reduced temperature. They do this by raising the base of the computer to allow air to circulate beneath the form factor of the laptop. Users who work on their laptops and use them for extended periods of time can benefit from using one of these accessories. Allowing a machine to cool more efficiently can also extend its performance life and battery life.
External Speakers for an Apple Laptop
For Apple laptop users who listen to a good bit of music or even watch movies on their machines, porting their units with external speakers can be a great customisation choice. While the internal speakers on an Apple machine can deliver a decent sound, many users are looking for a more multi-layered, high-fi approach to audio with their laptops.
There are wireless options when it comes to speakers that can be a great choice for those who prioritise a minimal look. By and large, however, the best and most consistent speaker quality comes from wired speakers. Speakers can connect to a laptop via a USB port or through the audio jack. They can also obtain their power from an external AC wall socket or from the USB connection itself.
External Mouse and Keyboard Options for an Apple Laptop
Some users who work with a high volume of text or need to do detailed work on graphics and images prefer to work with supplementary keyboards and mice on laptops. A trackpad on an Apple laptop is sometimes not sufficient for detail-oriented editing of an image, for example. Likewise, a user who types a lot may want the ergonomic enhancements of an external keyboard. Both of these options include wireless and wired options, although wireless choices are by far the most prevalent choice on the market. Choosing these options can add yet another level of customisation to a machine that adds value to users' specific applications and enhances their work processes.
Stands for Apple Laptops
Apple laptops can also be used in tandem with stands. These accessories create a more ergonomic workspace that allows a user to work long hours with less neck strain, shoulder strain, and wrist strain. An Apple laptop stand can also function as a cooling unit for the machine. Some options include padded ergonomic components for a user's wrist, which help consumers avoid use-related injuries, such as carpal tunnel syndrome.
Personalising the Look of an Apple Laptop
One of the easiest ways to give an Apple laptop a truly personal touch is to customise the look of the machine. Adding aesthetic touches that suit a consumer's personal sense of style can give him or her the most personal user experience imaginable.
Laptop Skins and Shells for an Apple Laptop
Laptop skins can provide users with a fast and easy way to give a machine its own look. Options may include graphic design elements or characters and components from favourite video games or movies. A lot of stickers and decals also interact with the Apple logo on the machine in unique ways, making this addition a fun and entertaining element to add to a laptop. Another option for consumers to consider is a wood cover, which can give a laptop a classic finish that contrasts with its modern edge. Keyboard protectors can also add a unique and personal touch to an Apple laptop. These silicone skins come in an array of colours that allow users to create some variety from the monochromatic finish of Mac notebooks.
Carrying Bags and Sleeves for an Apple Laptop
Yet another way to add a personal, aesthetic touch to an Apple laptop is for a consumer to choose a unique sleeve or bag in which to tote the unit. These carrying options can mimic the look and feel of a stylish bag, for example, or feature a graphic look on a streamlined sleeve that makes a case a real statement for a user. These accessories, of course, also extend the added value of enhancing the portability of a unit and keeping it safe during remote use.
Customising Internal Hardware on an Apple Laptop
Customising the internal components of an Apple laptop is a way users can enhance the functionality of their machines. These options take a certain amount of knowledge and experience, and consumers should feel comfortable opening up their computers and installing different internal components on their own.
One of the most common upgrades to an Apple laptop is adding a larger RAM memory bank to a machine. RAM is the quick-access, go-to memory on a machine. Having a good deal of RAM memory is essential for running multiple applications at once and executing multiple tasks efficiently at the same time. Apple laptops come with a good bit of RAM as a standard, but many users, especially those who work with high-level graphics, like to add a bit more power in this regard. Users who want to do this should determine what type of RAM memory their computers use and make sure that they know the right form factors that can operate in their machines.
Core Processors for an Apple Laptop
Some advanced users may also want to switch out or upgrade the core processors of their Apple machines. This is a very advanced option and should be pursued by consumers who feel comfortable modifying computers. For some consumers, switching to an Intel core is a good choice if their machines do not have this type of core. Intel cores are some of the strongest on the market and have accessory features like Hyper-Threading technology that can really improve a processor's speed and efficiency.
Buying Apple Accessories on eBay
For consumers interested in accessing a wide catalogue of Apple accessories with which to customise a laptop, the online retailer eBay can be an excellent option. This site brings together multiple vendors and gives consumers the advantage of browsing through a variety of choices and doing some comparison shopping. A helpful search interface is also available on any page on the site so that consumers can start the purchasing process right away by running a search with a keyword term. You can make this term as specific or general as you like to narrow the number of results, or you can browse the entire catalogue.
Getting to Know Sellers on eBay
The site also gives you the option of getting to know your seller by communicating with that vendor or reviewing that seller. This can enhance the purchasing process and help ensure that you find the right Apple accessory for you. You can communicate with and evaluate a seller via a vendor's own page, which you can access by clicking on the seller's name from the listing's page. Look for feedback from other customers to aid in the review process.
Conclusion
An Apple laptop can become the ideal machine for an individual with a few key adjustments. Customising the look, tools, and internal components of an Apple laptop can tailor it exactly to a specific user and his or her needs. A graphic artist, for example, might benefit from more RAM and an external mouse, while a writer may want to add a unique style choice and an external keyboard. The options are numerous, and all consumers need to do is inform themselves as to the customisation choices that are available to them.
With this information in hand, consumers can then benefit from leveraging online retailers such as eBay during the purchasing process. Sites like this offer a large catalogue through which consumers can easily browse using a search interface. As an alternative solution, buyers can visit local computer stores that sell Apple products to search for customisation options.