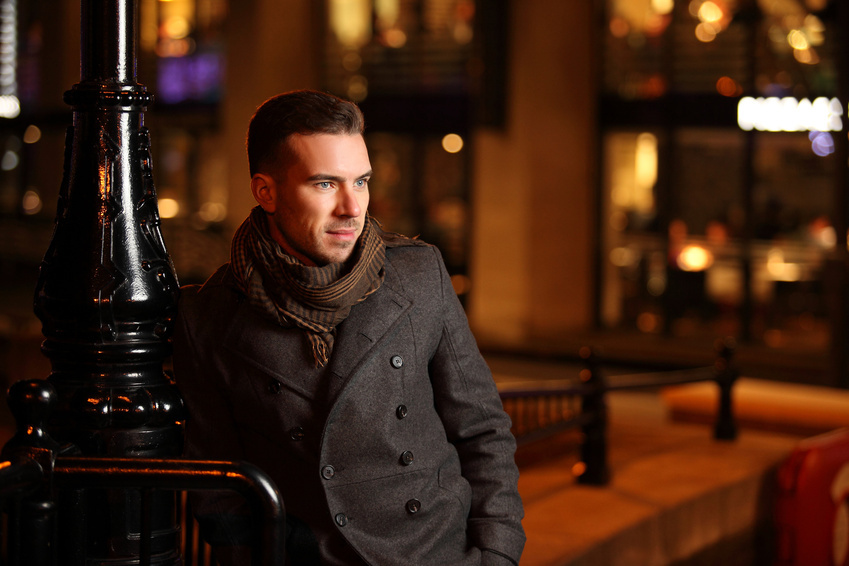 For many, double-breasted coats function as a winter wardrobe staple or favourite go-to when the weather takes a turn for the worst, and customising these pieces allows wearers to tailor them to their personal style. Transforming a double-breasted coat simply demands a little knowledge regarding the existing details and fit as well as the potential to accessorise the garment.
Buttons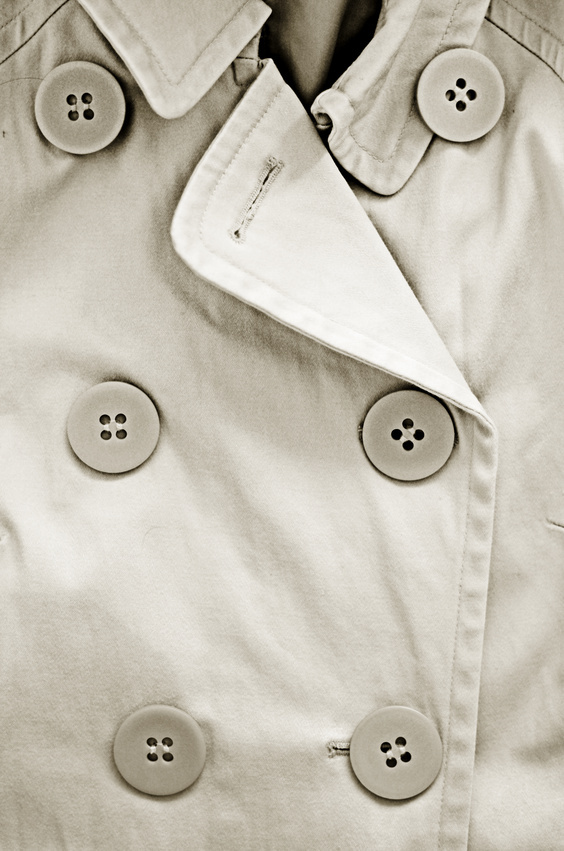 The placement and type of buttons on a double-breasted coat constitute some of the easiest ways to transform the garment's overall look. Typically, these coats come with one of two button layouts: the six by two and the four by two. Six by two placements feature six buttons with only two functioning as actual fasteners for the coat. The remaining buttons serve an aesthetic purpose only. The four by two configuration also follows this idea. An inner anchor button attaches the two breast layers and another outer button fastens the coat closed. If you choose to replace these buttons, consider the weight of the coat's material and find replacements strong enough to handle holding the coat shut. Look for options that fit through the button's hole but that are big enough to avoid sliding out when fastened. Use heavy duty thread when moving any buttons around the jacket, or consult a tailor to make the alterations for you.
Tailoring
No matter what the alterations to a coat's exterior accomplish, the changes may disappear against a poorly tailored garment. The body of the coat should follow the natural lines of your body, allowing for sweater room if necessary. A professional tailor can offer customisation options for the sleeves, and darting that brings additional character to the coat.
Belting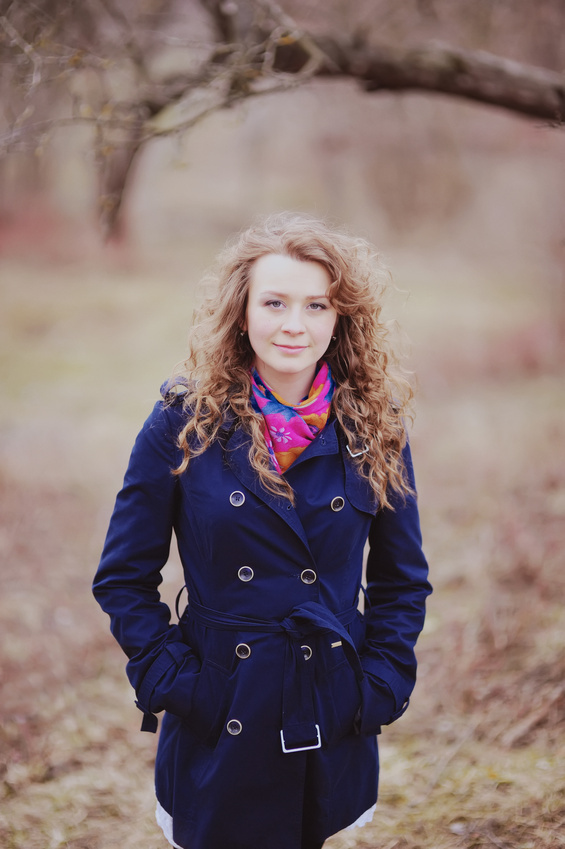 For longer double-breasted coats, many want to bring the waist in further by adding a belt. Sewing belt loops only requires basic sewing skills and patience. Simply purchase a fabric that matches or closely resembles the textile of the coat, and get enough to make four to five 3 1/2 inch long loops. Cut a strip of fabric about 17 1/2 inches in length. Fold this in half, and press with an iron. Then double the raw edges of the fabric toward this centre fold and press. Stitch the outer perimeter of the strip before cutting the loops from the cloth. When ready, mark the garment to indicate the final placement of the loops. Fold half of an inch of each end of the loop against the coat and pin them against the marks. Attach the loops by using a zig-zag or bar-tak stitch. Less confident sewers should consult a tailor for the addition of the belt loops.