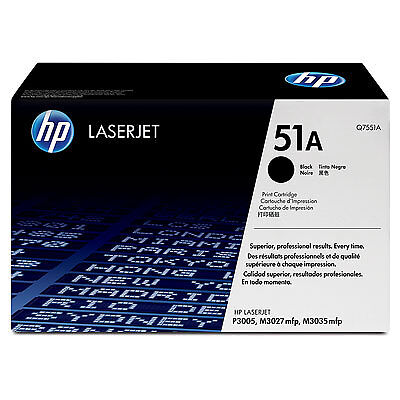 Even with the digital information highway running at full speed in all directions, it is still often necessary to print hard copies of documents, or photos, for home or work use. A laser printer offers excellent smear-free quality, but toner cartridges are often more expensive than the printers themselves. The good news is that laser printers still have a lower cost-per-page than inkjet printers. While inkjet cartridges are more affordable, they tend to run out much faster. Still, there are many tried and true ways of cut printing costs even with laser printers.
Remanufactured cartridges, toner refills, bulk purchases, and a few other tips and tricks can help consumers get the most value for money. However, since all of these methods involve some level of risk as well, it is important to know all sides of the story prior to purchase. By learning popular ways to cut printing costs, and then learning how to find the necessary supplies on eBay, anyone can save money and still get high-quality printouts with a laser printer.
Remanufactured Toner Cartridges
Remanufactured toner cartridges are perhaps the most reliable way to save money on toner. Remanufactured cartridges are just used or returned cartridges that are checked and repaired. All worn or non-working parts are replaced, and the final product is deemed to be 'as good as new' by the OEM. Sometimes a third party is the one to restore a cartridge to perfect working condition. These may be called refurbished cartridges, although some third parties call their products 'remanufactured toner' as well.
There is some variation in how the terms 'remanufactured' and 'refurbished' are used. The best way to check for quality is to ask about the remanufacturing process. Reputable companies generally freely provide information on how the cartridges are processed. The usual process involves throwing away the parts that get worn with use, thoroughly cleaning the cartridge, and then fitting new pieces to the cartridge to replace those that were disposed of. The cartridge is then refilled and tested before being sold.
Examining Quality
Refurbished toner cartridges are not really in danger of suddenly exploding and ruining the printer, as original equipment manufacturers like to insinuate. However, since they use different toner refills, there may be quality differences in the colour of the toner from the OEM toner cartridge. The quality is not always lower and in fact, many feel that refurbished cartridges offer a higher quality than OEM cartridges. Of course, this depends on the provider. Finding a good provider of refurbished cartridges is the only major difficulty of cutting printing costs this way. Note that the EU does not allow the OEM to void the printer warranty because a refurbished toner cartridge was used.
Compatible Toner Cartridges
Not to be confused with remanufactured cartridges, compatible cartridges are new products made by third parties which are intended to fit inside name-brand laser printers. These are typically found at a fraction of the cost of OEM cartridges, and work well as long as the cartridge fits properly. The issue arises because third parties are not allowed to copy OEM cartridge designs exactly due to the patents on each cartridge type. This means third-party manufacturers have to come up with slightly different designs that still fit and work in the printer. For the most part, they have had success in this area, and compatible cartridges are available for just about any model of any big name brand. Reputable sellers should offer a return policy in case the cartridge does not fit as promised.
Toner Refilling Kits
Another alternative to new OEM toner cartridges is toner refill kits. These offer a significant savings for anyone who is willing to go through the learning process of refilling an older cartridge. Toner is actually a plastic-based powder and not a liquid, like ink, but it can still make a big mess nonetheless. In particular, it can ruin the printer if the toner spills inside because the plastic melts, and is nearly impossible to clean off. However, refilling the cartridge is not rocket science and many people find that it is fairly easy to learn.
The other point to keep in mind with refill kits is that they are not a permanent solution. Every cartridge eventually wears out and causes printing defects. The plus side is that the toner need not be wasted. Toner can be taken out of a defective worn-out cartridge, and then used again in another cartridge. Cartridges can generally be refilled at least three or four times before they have to be replaced with new, remanufactured, or compatible toner cartridge. This represents a major savings opportunity for the customer.
Some companies sell refilled toner cartridges. These typically do not represent good value for money because the consumer has no idea how close the cartridge is to completely wearing out. Be sure that any used cartridges are remanufactured and not just refilled.
Buying Toner in Bulk
Once a reputable company has been found with the quality of toner one desires, a savings can be made by buying in bulk. Toner does not expire as long as it is kept in sealed packages at moderate temperatures. This is an excellent option for offices and small businesses, in conjunction with buying remanufactured or compatible cartridges. However, do not order in bulk until a small order has been tried out, since quality can vary widely.
Other Laser Printer Tips and Tricks
Apart from toner purchasing options, there are a few tricks that can be used to significantly reduce the number of cartridges that have to be bought. Different printing options and special fonts exist for these purposes. There is also a way to get around the printer's software which stops the printer from working when the toner cartridge is deemed to be 'too low'.
Blocking the Cartridge Sensor
Some printers have an optical sensor, which senses when the toner cartridge is supposedly too low for the printer to function, and stops the printer from working until the cartridge is replaced. While manufacturers claim this sensor protects the printhead from running dry, many consumers feel the sensors shows empty far too early. To combat this, many people put a piece of tape across the sensor so that it always thinks the cartridge is full. They then watch the printouts carefully until there is a sign (like white streaks on the page) that the cartridge really is getting empty. Of course, the danger is that the printer could get damaged if the empty cartridge is not replaced in time. When the sensor is stopped from working, it becomes the user's responsibility to keep a watchful eye on the print quality.
Toner-Saving Fonts
Some fonts cover the paper less than others. For example, Century Gothic uses less toner than Arial, leading some universities to make Century Gothic the default. Still others have created special fonts with tiny holes in all the letters that do not appear on the screen, but are in the printed version. These holes are too small for the eye to notice, but drastically reduce the amount of toner used to print text. Software is also available that removes all unnecessary pixels in any image so that less toner is used without affecting image quality. The tradeoff is that readability, or image quality, may be affected at some resolutions.
Duplex Printing
The duplex option is available on many laser printers, but is often ignored or unused. This option allows the user to print on both sides of the page. Using this option does not save toner as such, but it can cut printing costs by saving paper. Since paper accounts for between 30 to 50 per cent of the total cost of printing, using half as much paper as usual would mean a savings of 15 to 25 per cent. However, do not cut costs by purchasing low-quality paper. Inexpensive paper has a high clay content, which makes it swell in hot humid conditions, causing paper jams. It may also cause problems if it is not cut at exactly right angles, or if it has too much lint. It is better to buy good quality printer paper and avoid service charges for problems down the line.
Having a quick reference chart around to help guide someone towards cutting printer costs is always a good idea. The table below shows different ways of cutting printing costs, and the tradeoff associated with each one.
| Method of Cutting Printing Costs | Tradeoff or Risk Involved |
| --- | --- |
| remanufactured toner cartridges | Quality varies; trial-and-error necessary |
| Compatible toner cartridges | Possible fit problems |
| Toner refill kits | Can be messy; learning curve |
| Bulk toner purchases | Needs correct storage |
| Covering toner sensor | May affect printer functioning |
| Toner-saving fonts | May affect readability |
| Duplex printing | Saves only paper costs, not toner costs |
As the table shows, every method of cutting costs involves a tradeoff. However, the tradeoff is hardly ever print quality, as original equipment manufacturers would have the public believe. In fact, remanufactured cartridges often have just as high quality, if not higher. However, the consumer may have to try out a few cartridges from different companies before settling on one which offers the toner quality desired.
How to Buy Toner and Printing Supplies on eBay
eBay is a popular place to buy toner and other printing supplies because of the low prices and wide selection. As an international marketplace, sellers from all over the world compete to offer the best products and lowest prices, creating the best possible situation for buyers. To find any kind of toner on eBay, simply enter the keyword 'toner', along with the brand and model of printer in the search box on any eBay page. Once the listings for toner come up, choose the appropriate category and subcategory to refine the search. Then use the search criteria provided to find the type of toner you want. Remanufactured, refurbished, and compatible toner are all options using the search criteria.
Type and Condition.
Because of the number of very similar choices available, it is important to read the listing carefully to find out if it is an OEM product or a third-party product. Ask the seller if you are not sure, and always check the seller's feedback score.
Conclusion
While toner cartridges often cost an arm and a leg, the good news is that there are many reliable options that are much more affordable. Remanufactured and refurbished cartridges are recycled, repaired, cleaned, refilled, and tested. However, since various companies follow different processes, it is a good idea to check how thorough the remanufacturing process is before buying a recycled cartridge. Compatible cartridges and toner refill kits also offer excellent value. Once a high-quality source for toner has been found, buying in bulk can provide additional savings.
There are also a few other methods used by laser jet printer owners. One is to block the light sensor that can prematurely shut down printer operation. Other methods are to print with special fonts, as well as printing on both sides of the paper. All of these methods ensure that one's budget goes further as far as printing costs go. By learning to shop for toner on eBay, buyers can take yet another step in cutting costs, and take advantage of eBay's low prices and great selection.