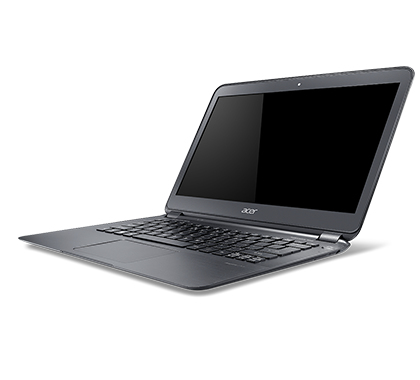 Finding and buying a PC laptop or netbook can be a very useful investment and one that gives users a sizable return on their initial investments. Laptops and netbooks give consumers effective ways to write, communicate, watch media, and more on the go, and they can be essential components for work, study, or even recreation. Of course, these machines can also be quite costly. In fact, the cost of a laptop or netbook can intimidate or even turn off some interested consumers from taking the leap and investing in one of these machines.
Luckily, there are some techniques and wise steps consumers can use both during and after the purchasing process to make a laptop a more cost-effective investment. Shopping wisely and knowing how to choose the right options in a machine can make a big difference for a laptop consumer. Those in the market for one of these machines can also benefit from sidestepping traditional, offline vendors and shopping instead for a laptop or netbook on an online retail site such as eBay.
Making Cost-Effective Choices During the Purchasing Process
During the purchasing process, there are several choices consumers can make that can affect the final cost of a PC laptop or netbook. Understanding how these features tally into the total cost and whether or not these choices work with certain applications can help a consumer determine how to reduce the total amount spent on one of these machines.
Making Processing Power, Hard Drive Capacity, and RAM a Tailor Fit
The internal specs of a computer's core and hard drive can be one of the main factors that drives up the cost of a PC laptop or even a netbook. A laptop with an advanced Intel core and an enormous hard drive can cost a lot more than a model with a simpler approach to processing power. While having a high-powered machine can be appealing, not every user needs an enormous amount of power in this respect. Someone like a student or home user, for example, may just use a PC laptop to browse the Internet, check email, and work in a word processing application. None of these uses of a laptop demands an oversized processing core or a good deal of RAM. A gamer, on the other hand, or a user who collects and stores a good deal of media and likes to watch high-quality videos may need a more powerful core and 16GB or more of RAM to handle the demands of large files.
If a consumer can satisfy his or her basic computing needs without going for the largest and most powerful core on the market, the cost savings can be significant. Consumers should carefully consider what they need their PC laptops or netbooks for and then see whether or not they can cut back on these particularly costly factors.
Reducing Screen Size on a PC Laptop or Netbook
Screen size is another factor that can ratchet up the cost of a laptop or netbook. When it comes to netbooks, reducing screen size by a few inches can result in significant savings, and with a laptop, the change from 17 inches to 14 inches can result in very dramatic savings. Consumers need to determine how large their screens need to be to achieve their computing goals. Someone who works in a visual medium or likes to watch movies on a laptop may want a larger screen, but for many users, scaling back to a slightly smaller screen does not cause a noticeable difference in their laptop use.
Considering What Applications Are Included with a PC Laptop or Netbook
Consumers should be sure to keep an eye out for applications that are pre-installed on a PC laptop or netbook. Software can be quite expensive, and including software in a bundle with a laptop adds a lot of money to the cost. A PC laptop that ships with the latest version of Microsoft Office pre-installed could add hundreds of pounds to a machine's total cost. On occasion, however, bundling may actually save some money. Given the cost of software, if a consumer can find a good deal on a software and computer bundle that they need for work, they may end up saving more money in the long term than if they had to buy the software separately.
Leveraging Comparison Shopping as a Cost-Saving Measure
Consumers should also consider the way in which they shop for a laptop or netbook. Different vendors may offer the same computer with the same specs at very different price points. For this reason, comparison shopping is critical when shopping for any computer, including a laptop or netbook. Once consumers have decided on a particular type of machine that suits their needs, they should then review prices by multiple vendors for that type of computer. This can be facilitated by online aggregators such as eBay or by calling and visiting local computer shops to find prices.
Extending the Life of a PC Laptop
Sometimes the best way to save on a PC laptop or netbook is to look at the cost of a computer over the long term. A computer that only lasts a year or so ends up being a more expensive investment than a machine that lasts for several years. There are several techniques that consumers can use to extend the life of a PC laptop to make it a more cost-effective investment.
Keeping a PC Laptop or Netbook Clean and Healthy
Regular cleaning of a laptop or netbook can go a long way towards keeping it running. Wiping it clean of dust regularly with a soft cloth is essential. Consumers should also avoid using a laptop in extreme temperature situations and keep it away from food and drink. Users who often run a machine for hours on end should consider getting a cooling device for the machine, as this can also help extend the performance life of a unit and its battery.
Updating a Laptop or Netbook
With PC laptops and netbooks, one of the most important steps a user can take is to run regular software updates on the operating system. Since PC laptops are often under fire by hackers, Microsoft is constantly revising Windows to make it more productive and more secure for users. Owners of a PC laptop should make sure that they update Windows regularly. A PC can be set up to do this automatically. The computer then communicates regularly with Microsoft via the Internet and run updates whenever necessary.
Organising and Tuning a PC Laptop
Consumers should also make sure that they keep the files stored on their hard drive organised. Just as with a physical file cabinet, every once in a while users should clean house and put unnecessary files in storage. Any file that users no longer need immediate access to should be transferred to an external hard drive to free up space. Laptop users also want to run tune-ups on a laptop on a regular basis. Over time, laptops can build up a slew of irrelevant startup commands and unnecessary items in the registry. Consumers can either take a laptop in for a tune-up or look into software options that can get a laptop back in tip-top shape.
Buying a Laptop or Netbook on eBay
The online aggregator eBay extends two sizable advantages to laptop consumers: a huge product catalogue and an easy way to comparison shop. Looking through this large catalogue of laptops and netbooks is quite simple. Consumers can simply enter a keyword term in the search bar found on any of the site's pages. Comparison shopping can be a basic matter of clicking through various listings or filtering results to prioritise cost.
Vetting the Sellers on eBay
To vet the sellers on eBay as an effective tool in comparison shopping, you can look at each seller's feedback to see what other customers have said about that vendor. This can help you gauge the trustworthiness and business practices of the sellers you are considering for the purchase of the laptop or netbook you need. You can also communicate directly with sellers on eBay via their seller pages to ask questions about a machine's specs or its applicability to your usage scenarios.
Conclusion
Buying a laptop or netbook does not need to be a bank-breaking endeavour. By understanding which choices affect the price of a machine, consumers can approach the purchasing process with an eye for saving. Features such as screen size, RAM, hard drive capacity, and processing power all drive up the cost of a machine. Accessory items, such as bundled software, also add hundreds of pounds to a computer's total cost. Recognising the changes that can be made to a laptop to save some money and then assessing whether or not these changes negatively affect the user experience is a valuable tool for consumers who hope to save money when buying a portable PC.
Once these decisions have been made, consumers can utilise comparison shopping on a site such as eBay to find the most affordable PC options available to them. Reviewing listings and vetting sellers on the site allows users to source viable PC laptops and netbooks that do not leave huge dents in their wallets. Similar tactics can be used to purchase laptops and netbooks locally, but comparing prices is typically a little more difficult using this method.