Bolster pillows are a great option when you need support for your other pillows, but they can also be used in a plethora of decorative applications. Before making the decision to purchase a bolster pillow make sure to consider the price, the colour scheme of the room, and the material.
The Colour Scheme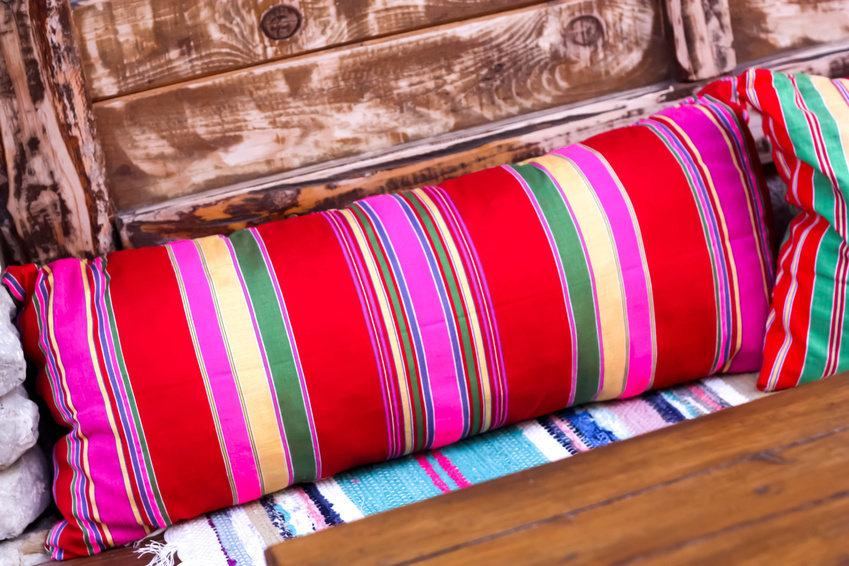 The colour of the pillows and the colour of the room are two very important factors to take into consideration while decorating. Certain colours go well together and are pleasing to the eye, while others end up looking unpleasant or tacky. For example, yellow and blue go well together, and red, tan, teal, and white go well together. Black and white go well together, and so on.
The Quantity of Pillows
Some decorating schemes may require more than one pillow in a room. Take a look at each room in your home and think about where you want to put your pillows. Bolster pillows can complement a window sill nicely, as well as the foot of a bed or even a table top. It is important that you have a clear visual image of where you want to place the pillows prior to making any purchases.
Your Budget
It is also helpful to be aware of your budget before you make any big decisions. This can determine whether or not you can go with an extravagant design plan with many tastefully placed bolster pillows, or whether you have to be a bit more creative and place just a few throughout your entire home.
The Rooms You will be Decorating

Certain rooms may call for particular placement of pillows, and while there are a number of bolster pillow design ideas out there, you may want to take them with a grain of salt when decorating the rooms of your home. Bedrooms certainly call for a bolster pillow on the bed, but there are plenty of creative locations for these pillows in a living room or dining room, such as the top of a dresser, a windowsill, or against a wall.
The Type of Pillow
Bolster pillows consist of a wide variety of different materials such as fibre, foam or feathers. This is not important if you simply wish to use the pillows as a decoration. However, you should consider buying a pillow made of comfortable materials if you plan on also using it for sleeping, relaxation, or neck and back support.