The process of planning and properly executing a surprise birthday party is complex. By definition, planning a surprise party means keeping the surprise in the dark and getting everything done on the sly. Therefore, decorating your home for a surprise birthday party is different than decorating for other parties or events. Ultimately, secrecy and the person of honour must take precedence above other, more traditional decorating practices.
Decorating for Someone Else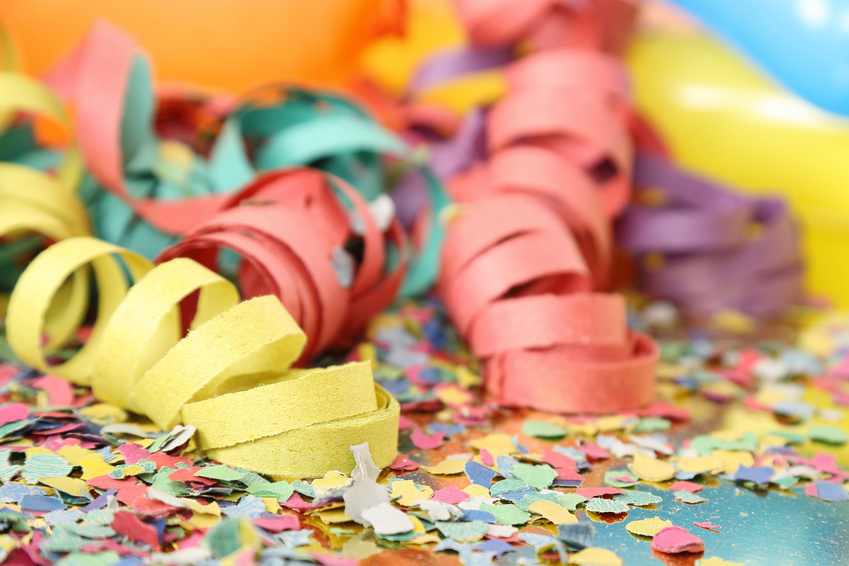 When you throw a surprise party, the guest of honour should be the one in the spotlight. Therefore, the theme of the party and the birthday party decorations you use must focus on the likes of that person. Deciding on a theme for someone else can be tough, however. For ideas, consider what the surprisee enjoys doing on weekends or his favourite colour or restaurant. A person who likes to eat Italian food, for example, may enjoy a Tuscan theme with lots of good wines and classic table decorations. Another classic decorating option is focusing upon the guest of honour himself. One option is displaying large birthday banners with photos of the honouree or projecting a slide show displaying important moments from his life.
Keeping Surprise Party Decorations Secret

Obviously, rule No. 1 when throwing a surprise party is keeping the whole thing secret. When decorating your own home for the party, pay attention to the manner in which the surprisee will enter. Avoid outdoor birthday decorations, for example, or anything in the doorway. If you live with the guest of honour or if he visits often, it is important to keep all decorations at another location until the day of the party. Neighbours are always a good option, since the items are close by. Also, consider using more subtle colours for items like party balloons. Bright hues may stand out and make the birthday boy suspicious before the guests have the chance to shout, 'Surprise, happy birthday'.
Surprise Party Tips for Success
While the person of honour and the element of surprise are the most important points to remember, there are additional tips to keep in mind during the planning and decorating process which ensure a surprise birthday party stays a surprise.
Consider parking. You do not want the surprise tipped off by a bunch of cars outside.
Enlist help. Decorating your home is a lot faster with friends and makes it so that you can get the job done before the guest of honour arrives.
Find hiding spaces. When guests arrive, have pre-designated hiding spots mapped out to save time.
Keep it simple. The simpler your birthday decorations, the easier they are to conceal.
With careful planning and a fair bit of secrecy, decorating and throwing a successful surprise birthday party in your home is possible.