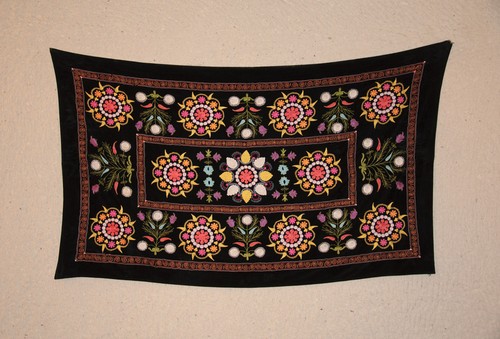 Depending on the size of your home, the sitting room can have one or several purposes. It can be used as a formal sitting area or as a parlour for reading, relaxation and entertainment. A traditional rug can add a nice accent to this room and enhance the decor.

Choose the Size
As a general rule of thumb, pick a rug that is about 60 cm shorter than the smallest wall of the room. Of course, in a heavily furnished room, a rug of this size can prove to be too large. Moreover, you can pick one or several traditional rugs, and they do not even need to be the same size. In fact, one large and one small might even look better than two equally sized ones. The selection of small traditional rugs is vaster, as these handcrafted masterpieces take a long time to complete. Going smaller can add variety and even be a better choice money wise.

Persian Rug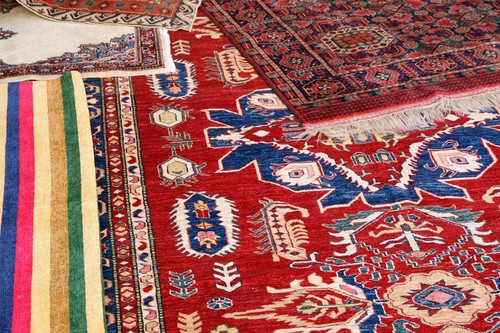 Persian rugs have many specific features like geometrical patterns, linear elements, and repetitive motifs. A Persian rug can combine several colours and include different symbols and motifs like a parrot, peony, peacock, lotus, iris, and a tree of life. Combine busy patterns on your walls and furniture with a Persian rug that has a simple design. On the other hand, plain and patternless surroundings call for a rug with a more intricate design to make things a bit more interesting.

Turkish Rug

Turkish rugs are famous for their quality and design. The rugs are made of natural materials, and they are coloured with natural dyes. As they very durable, they are a good choice for rooms that get a lot of direct sunlight. Turkish rugs can sit in the sun for years and not show any signs of fading. In addition, it makes a nice choice for high-traffic areas. The colour cannot be scratched off the rug, and the fabric is quite resistant to wear and tear. The same applies to Caucasian rugs, Turkmen rugs, and Kilim rugs as all of them are of Turkish origin.

Chinese Rug
The Chinese mainly incorporate Buddhist and Taoist motifs in their traditional rugs made of quality silk. Popular motifs include the lotus flower, clouds, dragons, phoenix, elephant, and horses. The main colours used in Chinese rugs are blue, apricot, and yellow. The strong blue and yellow colours and the motifs make the rugs stand out in any room configuration. You can use them to create a contrast with the furniture and put the focus on the furniture arrangement. However, apricot rugs blend in better, and they are a good choice for calmer settings.