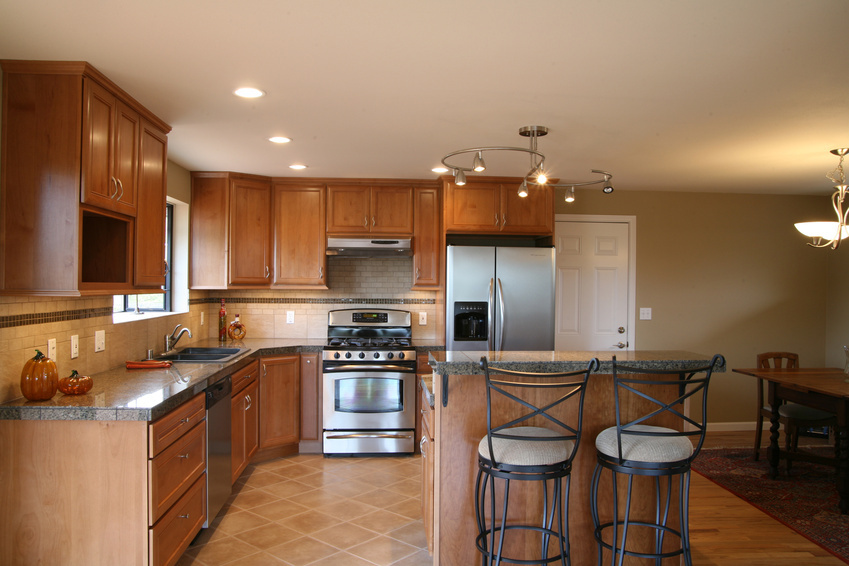 Despite its somewhat ironic association with mid-20th century basements and old-fashioned decor, knotty pine is a versatile and affordable wood with many applications throughout the home. Knotty pine kitchen cupboards, for example, are far more affordable than other more popular woods like cherry and maple. However, once you make the decision to have knotty pine kitchen cupboards installed, decorating around them is a conscious act which involves careful consideration of colour coordination and the overall look you hope that knotty pine achieves.
The Distinctive Look of Knotty Pine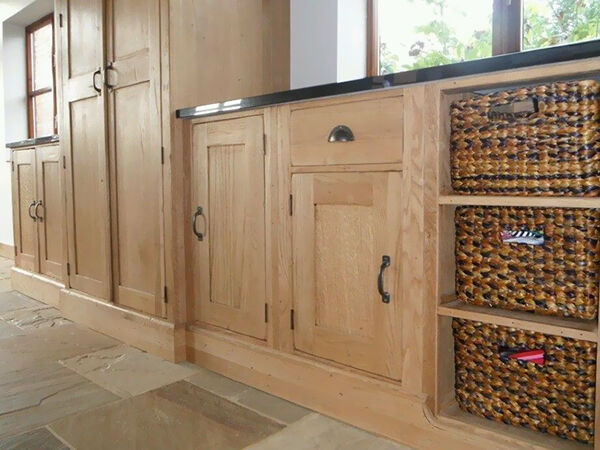 As compared to other wood types, pine is distinctly lighter in hue and a bit yellowish. As the name indicates, pine usually contains distinctive 'knots' which occur naturally in the wood and lend a good deal of variation to different cupboards. By definition, no two are alike. In addition, pine is a popular material with applications throughout the house including window frames and baseboards. Many people choose pine accents, including kitchen cabinets and cupboards because of the more rustic and natural look that this varied wood provides. It is also more affordable than other wood types and its lighter colour is easy to stain into a darker hue to create a specific decorative effect.
Matching Appliances
By far, the most noticeable decorative additions to any kitchen besides the cupboards are appliances. In general, pine is much more rustic and old fashioned than many other wood types, so pairing it with more traditional-looking white appliances as opposed to more modern stainless steel or black appliances makes sense. The simple, clean, and traditional look of white appliances nicely contrasts with the texture of knotty pine and the brightness of the colour of cabinets.
Considering Hardware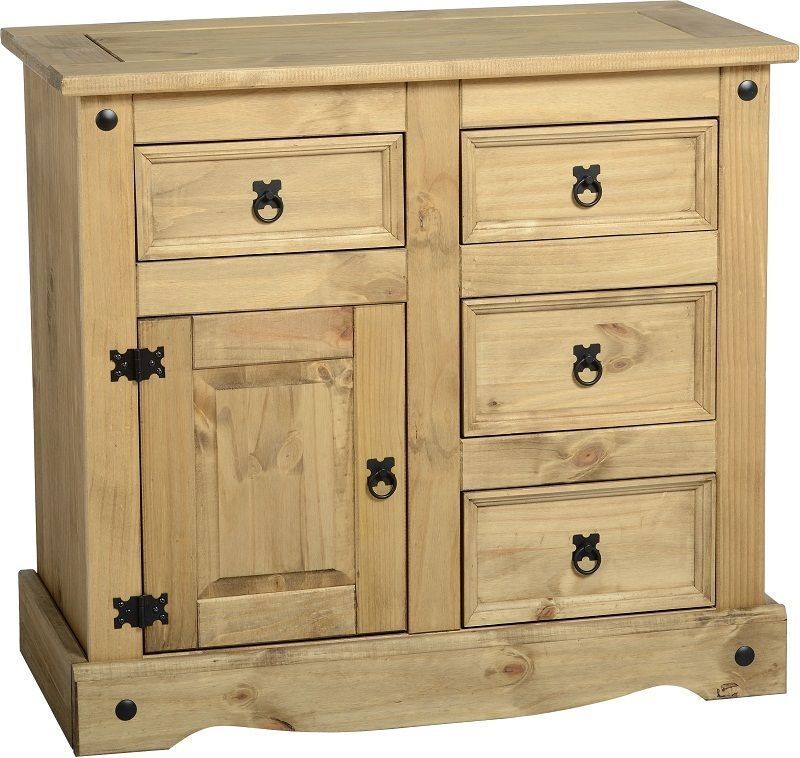 The next decorative element that others see inside of the kitchen is the hardware adorning each pine cupboard door or drawer. While some cupboard selections come with the hardware pre-installed, this is an easy element to change which completely alters the look and feel of the kitchen space. Choosing hardware to accent the rustic look of the knotty pine integrates the cupboard doors more fully into the decor, and along with other small metal accent pieces, adds subtle style to the space and continues the overall decor theme.
Wall Colours That Compliment
The final decorative element that homeowners must consider in the kitchen is another big draw: wall colours. While the simplicity of white appliances balances the look of knotty pine, pure white walls may be too much to take in the space. However, bold colours clash with the rustic, natural look of pine cupboards. The best compromise is soft, off-white colours like cream or tan. For a richer look, a lighter tone of green, yellow, or even robin's egg blue, adds a dynamic to the space without overwhelming it and taking away from the look of the cupboards and pine.