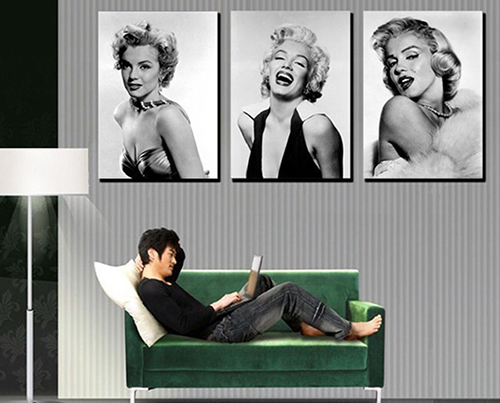 Black and white canvas prints make engaging and attractive decor. You can choose from an infinite range of subject matters and opt for different sizes and types of canvas prints. Whether you want geometric pattern prints or prints of your favourite family photos, the choice is endless. Knowing how to position and how to hang canvas prints, as well as getting some subject matter ideas allows you to successfully add stunning black and white canvas pictures to your indoor living space.
Position of Black and White Canvas Prints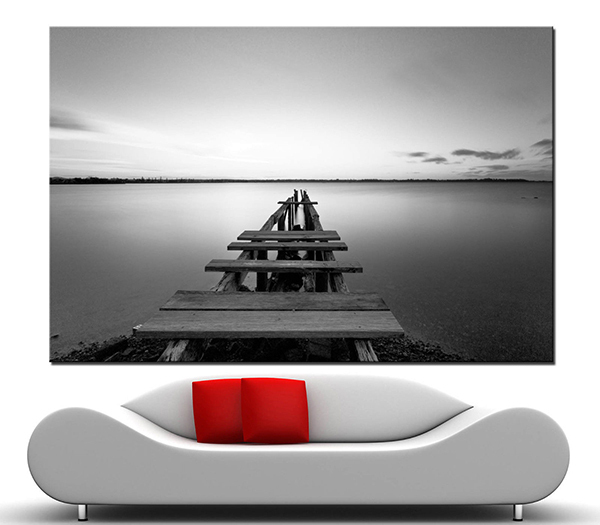 The position of your black and white canvas prints is one of the most important considerations. On a large, plain feature wall, one large black and white canvas makes a bold conversation piece. For small spaces, choose smaller prints, as large canvas prints easily overwhelm small spaces. Use multiple smaller canvases in a large space, but avoid using too many small groups of prints in a small space, as it detracts from the overall appearance of the individual images. Black and white canvas prints look fabulous staggered down a staircase, as they add texture and definition to a wall most people leave blank. This is a particularly good idea for family memories, as you can place prints of your favourite photos in order, so can create a staggered image wall of your children growing up.
Hanging Black and White Canvas Prints
When you come to hang your black and white canvases, you need them to remain straight and steady. You can choose from sawtooth wall hangers or hook and wire hangers. If you have a particularly large or heavy canvas, you ideally need to locate a support beam or stud behind the plaster finish on which to mount your canvas, as this limits the risk of the fastenings buckling under the weight of the canvas and damaging your wall. Hang the canvases at eye height, roughly 1.5 metres from the floor, for maximum visual impact. Hanging pictures is a two-person job. Get someone to hold the canvas against the wall while you step back and direct the person to move the canvas until it is in the best possible position. Lightly mark the wall with a pencil in the desired location. .
Subject of Black and White Canvas Prints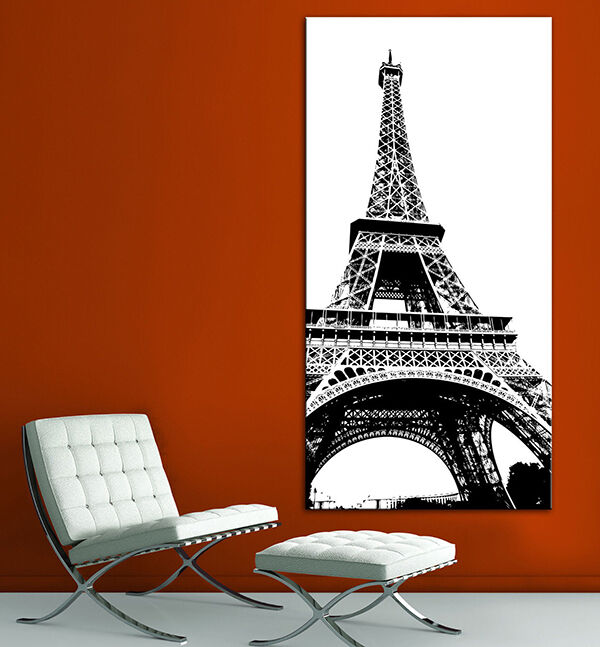 The subject of your black and white canvases is of vital importance, and the choices are endless. Some people choose their subject matter based on their interests, while others want something more personal. For those who want to memorialise their family memories, turning them into black and white canvas prints and mounting them on a wall is a great idea, as it allows you to capture a little piece of a happy time, and is incredibly easy in the age of digital photography. For simple, contemporary, and bold prints, consider geometric patterns and building silhouettes.