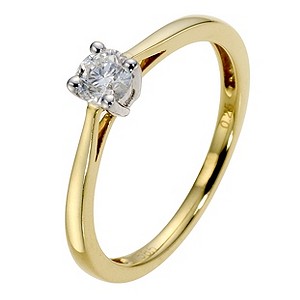 Designing your own wedding ring can be a fun and exciting process, allowing you to create a ring that uniquely epitomises your current and future happiness. It can be an exciting part of your wedding planning process. Before undertaking the process of designing your own wedding ring, it is important to have an understanding of the various factors involved in the design of a ring, including the band designs traditionally used in wedding rings, the materials, and the various accents and finishes that a ring can have.
It is also helpful to know where and how to purchase basic wedding bands, which can then be customised with various techniques, or even leverage to find a ring that matches up with the ideal ring you have envisioned in your mind. While traditional brick and mortar vendors can have some wedding band choices available, online auction sites, such as the popular eBay, typically offer a much wider range of options when it comes to jewellery such as wedding rings. There are plently of options on ebay for you to purchase your wedding ring. One of the leading brands is Tiffany & Co.
Selecting Fine Metals for Your Wedding Ring
The fine metal used in your wedding ring can affect the entire look and feel of your ring and is arguably the most important choice to make when designing your own ring. The fine metal you select not only changes the aesthetic of a ring, but modifies price and longevity as well.
Platinum for Your Wedding Ring
Platinum is one of the finest and rarest precious metals used in fine jewellery today. This sturdy albeit beautiful metal is highly resistant to scratches, fading, and wear, giving you a ring that will look pristine well into the future. It has a white-silver colour and tone to it and a density that gives a ring a nice heft. Platinum's significant downside is that it is more expensive than most metals, due to its rarity and durability. If cost is a concern, as an alternative, you might consider palladium, a more affordable member of the platinum family that still delivers many of the attributes of platinum, but is lighter and less substantial.
Gold for Your Wedding Ring
There are a number of gold alloys to choose from when building your own wedding ring. Yellow gold is the most well-known and iconic gold. It is basically any gold which has been alloyed with a metal that does not affect the natural yellow colour of pure gold. It is most commonly seen in traditional bands and jewellery.
Edgier options include white gold and rose gold. White gold is yellow gold plated in rhodium, giving it a platinum-like colour. Rose gold, on the other hand, is yellow gold alloyed with copper. It has a pinkish tint to it and has been experiencing a huge surge in popularity in recent years. Rose gold provides an alternative for those who do not like the yellow undertone of gold but do not want a neutral, platinum-coloured look.
Titanium for Your Wedding Ring
Titanium rings are another popular choice for wedding rings. This material is most often used in more modern designs, such as flat and beveled bands. Titanium is very sturdy and will wear well, even with a satin finish. Despite its durability, titanium is incredibly lightweight, making a titanium ring an easy one to wear. A unique alternative is black titanium, which has a dark grey look and can create a very dramatic wedding ring.
Understanding Band Designs in Wedding Rings
There are a few distinct design choices that can be made in regards to the shape of a wedding ring's band. These choices can transform the entire look and style of a ring, making it quintessentially yours.
D-Shaped Band in Wedding Rings
A D-shaped band is the most classic form factor for a wedding band. This type of band has a flat surface on the inside and a rounded aspect on the outside, forming a 'D' shape. A D-shaped band is more traditional than other band shapes and is also one that lends itself to ornate engraving work. D-shaped bands are typically manufactured from a single precious metal.
Flat Bands in Wedding Rings
Flat bands in wedding rings have a flat surface on both the inside and outside of the ring and features squared-off sides, giving a wedding ring a much more modern look. This type of band is often used with platinum, palladium, and titanium, given its edgier aesthetic.
Beveled Bands in Wedding Rings
Another choice in band designs is the beveled band. A beveled band is a flat band with two levels that meet at an angle. The majority of beveled bands have a higher central band that slopes down at an angle to a lower band at each edge. An alternative design is to have the lower level in the central channel of the band. With the former design type, the higher, central plane of the band is often used for engraving, providing an ideal 'canvas' to insert your own design and ideas.
Beveled bands also often use a different, contrasting metal on each level to create a dynamic visual effect. For example, the interior, higher plane might be cast in palladium, with the outer layer cast in a rose gold. Consider experimenting with different colour combinations in a bevel to create your ideal ring.
Different Finishes Available for Wedding Bands
Another choice that you can make for a ring to give it your own distinct look is the finish used on the metal. There are several finishes to choose from, each of which creates an entirely different look in a ring.
Polished Finishes in Wedding Rings
A polished finish creates a gleaming and bright surface. This is perhaps the most popular finish to a ring and is typically associated with rounded bands and classic looks. A polished finish can show wear and tear more easily than other finishes, but many individuals covet it since it makes a ring stand out on the hand.
Brush Finishes in Wedding Rings
Brush finishes are often found in more modern rings and used in tandem with metals such as titanium, palladium, and platinum. A brush finish is textured and does not shine. It creates a more industrial look in some pieces or can just make a ring a bit more subtle on the hand. As with contrasting colour selections, brush finishes are often used with contrasting polished finishes in beveled bands.
Satin Finishes in Wedding Rings
A satin finish has a matte aspect like a brush finish, but far less texture. A satin finish gives a ring a subtle look without making it too rough or industrial. This finish provides a good balancing point between a polished ring and a brush finish, allowing you to have the smooth refinement of a polished band without the standout gleam that personifies that look.
Hammered Finishes in Wedding Rings
Some individuals like to use a hammered finish in their wedding bands. This finish features a series of small dents across the face of the band. These dimples are then typically cast with a satin finish so that they are not too bright. This finish is particularly popular with men, since it has a more rough and tumble aspect than much fine jewellery.
Experimenting with Ideas
Now that you have a basic understanding of the materials and techniques you can work with when designing your wedding ring, you can begin experimenting with ideas. Consider leveraging techniques such as using contrasting coloured metals or contrasting finishes. If you would like to include engraving in your ring, think about the basic band with which you would like to work, whether flat, D-shaped, or beveled.
Shopping on eBay When Designing Your Own Wedding Ring
The online auction site eBay provides you with a unique tool when designing your own wedding ring. As an aggregator of multiple vendors, eBay provides a large catalogue of wedding bands in a wealth of materials. You can find a basic band, for example, which you can then have engraved to your liking. There are also vendors on the site that offer customisable options at point of purchase, allowing you to design your wedding ring by selecting items such as band shape and finish. Given the diversity of the eBay site, you may also be able to find a ready-made wedding ring that matches the ring you have envisioned.
Getting to Know the Sellers on eBay
When shopping for any item on eBay, it is important to evaluate any seller with whom you are interested in working. If you find a customisable ring or basic band that appeals to you, click on the seller's name to access that vendor's detailed seller page. There you can look through past auctions and read the feedback other customers have submitted. This can help you confirm whether a vendor has the type of ring you need for your purposes and provides the level of service and quality you seek.
Conclusion
Learning the key elements that go into the design of a wedding ring is critical when undertaking the process of customising your own ring. Issues, such as the type of metal used or the finish used on the metal, can define a ring as quintessentially yours. Understanding how to create unique looks with bevelling and contrasting metals will also ease the process.
When considering designing your own wedding ring, it is often beneficial to look first through the band options available on many online auction sites, like eBay. Given its wide ranging catalogue, eBay may have just the kind of band available that matches your needs. Otherwise, eBay can provide a selection of basic bands to select from that you can customise to transform into your ideal ring. Whatever your goal, by simply running a search and evaluating the sellers on the site, eBay can be a powerful resource in designing your own wedding ring.