A patio makes for a great outdoor space, usable almost any time of the year. When designing a new patio, creating it like a professional ensures it is practical to use, comfortable, stylish, and aesthetically pleasing. To design a patio like a professional, you must consider patio door styles, patio flooring options, and patio furniture.
Choose Patio Door Styles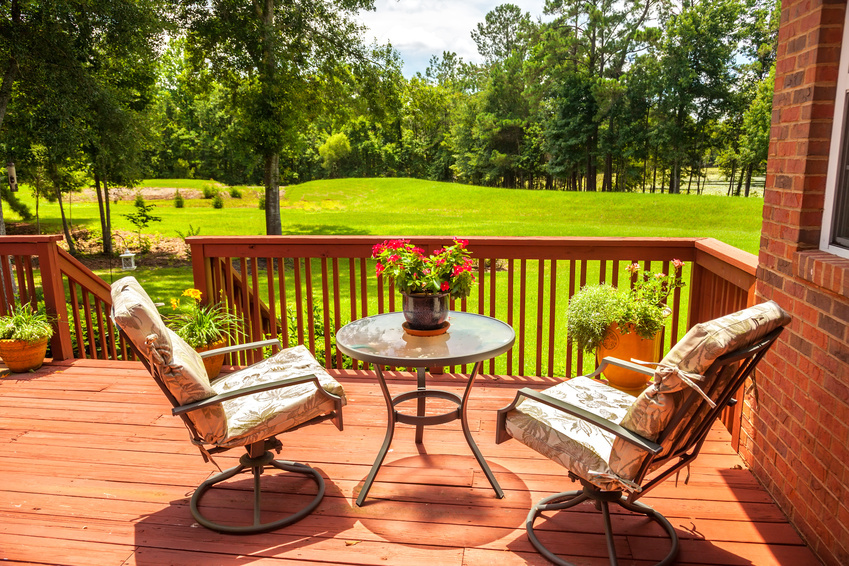 A professional-looking patio is simply an extension to the home, almost like another room except that it is outside. The right type of patio doors ensures a smooth, even flow from indoors to outdoors, making it aesthetically pleasing and practical to use. Some prefer to choose patio doors which match their existing frames, while others like to choose something unique, allowing the doors to be a statement in themselves, framing the patio outside. Bi-fold patio doors are quite expensive but are becoming increasingly popular. Folding into each other, these doors open right up, creating a wide open space from indoors to outdoors. Sliding doors are not as expensive and require less space than folding doors. For a wider opening, double-sliding doors provide a similar feel as folding doors. French doors offer an elegant design and feel, suitable for a character home. Aesthetically elegant and stylish, French patio doors provide a smaller opening than other door style.
Consider the Type of Patio Flooring
The type of patio flooring is important in creating a particular patio style. The most professional patios are those that feel like an indoor room which is outside. To create this, solid patio slabs are ideal. Concrete patio slabs are relatively inexpensive, easy to lay, durable, and simple to maintain. A more expensive option that looks stunning and professional is slate patio slabs. A natural stone paver, slate patio slabs come in a range of colours, including dark grey to black, light grey, and copper toned.
Choose Patio Furniture

To ensure a newly designed patio is finished off like a professional, choose the right style and size of patio furniture to suit the space. Consider whether the patio is well covered or open to the elements. Some patio furniture is more weatherproof than others. The size of the space is important in deciding what type of furniture to get. A large patio may easily house a patio table and chairs as well as comfortable lounge chairs and an extra coffee table. A smaller patio area may only suit a bistro set. Whatever patio furniture you choose, be sure to try it out for comfort and practicality before making any final purchase decision.