Anglers do not have to leave finding fish up to chance, thanks to technological advancements in marine electronics. Modern sonar fish finders allow you to narrow down fish locations, and by taking account of aspects, such as depth, time, distance, and temperature, they increase the probability of a find. However, as fish finders vary greatly in terms of functionality, pay attention to the type of transducers, frequencies, and power alternatives.
Fish Finder Transducer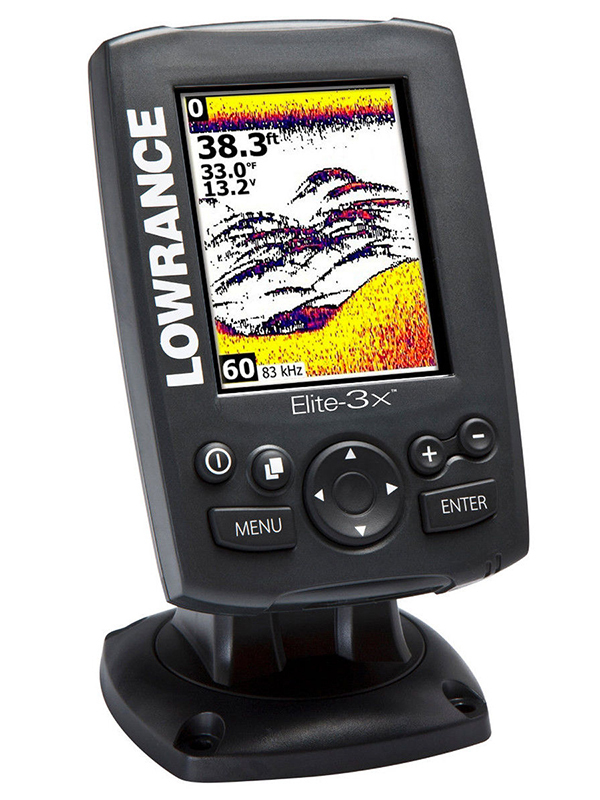 The cone of a down imaging transducer can vary in between nine to more than 60 degrees, although most common variants fall in between 16 and 20. Typically, narrower beams produce more concentrated detailing, and a transducer with a 20-degree cone is ideal for beginners wanting to fish in different depths. Some come with multiple beams and cover more area, thereby offering particular benefits in shallow water. Side-imaging transducers transmit two beams at high angles from the side of a fishing boat, giving people the option to see what surrounds their boats. They can help save time, given that users do not have to work the same area repeatedly. The downside is that they tend to offer fewer details in comparison to down imaging variants. Serious anglers can consider fish finders that include both, and while more expensive, they enable users to first scan large areas and then focus on chosen spots.
Frequency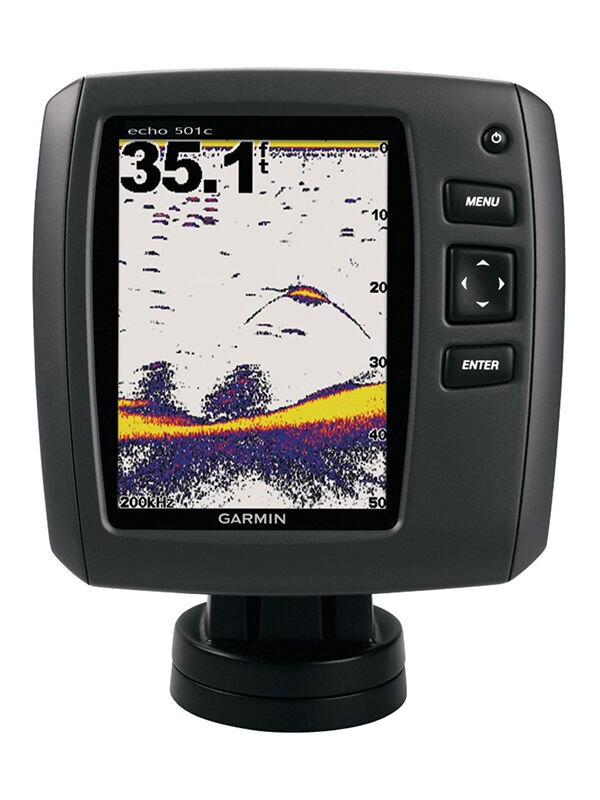 Frequency plays a key role in the functioning of any transducer, and this is in direct relation to the angle of the cone. Most popular manufacturers like Garmin, Humminbird, and Lowrance offer dual frequency models with 20- and 60-degree cones, and frequencies can vary between 50, 83, 192, and 200 kHz. While a low frequency transducer best suits deep water, higher frequencies work well in shallower water. Some come with frequencies exceeding 400 kHz, and while they offer highly detailed imagery, their use is limited to the professional realm.
Power
Measured in wattage, the power of a fish finder has a direct bearing on speed as well as functionality. Higher wattage translates into faster and deeper readings while fishing, and the reverse holds true for models with low wattage. While a high wattage fish finder suits deep water applications, and low wattage models work well in shallow water, remember that frequency plays a crucial role in producing detailed imagery. For example, 100 watts at 50 kHz can offer detailed readings up to 120 m, and the same power at 200 kHz can display clear imagery only up to 30 m.
Portability
Those who own a boat can buy permanent boat fish finders; however, those who hires boat should look for portable models. While a wireless portable fish finder is typically cheaper and offers more versatility, most wireless fish finders do not offer optimum stability.