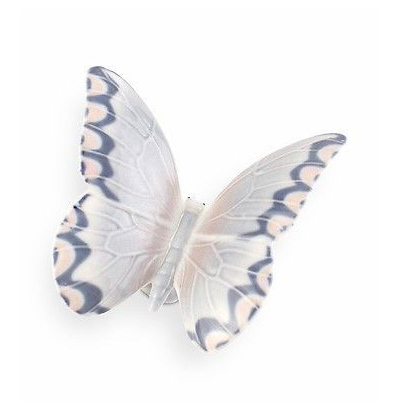 Figures or statuettes have long been part of our culture. These representations of a human, deity, or animal are present in virtually every country. Although now they are more of a decorative art, in ancient times there were cultures that used figures or figurines to symbolise a god or goddess, just like the prehistoric figurines of a pregnant woman of the Neolithic era that symbolised a fertility goddess. Two of these prehistoric figures have been found in Asia and Africa, and they are known to have been created more than a hundred thousand years old ago.
When it comes to contemporary figurine creations, Europe is known to produce exquisite works of arts which are in demand all over the world. One popular type of figures is Nao figures which are crafted by skilled artisans from Valencia, a city of ancient monuments and cultural attractions in Spain. Since then Nao figures have been sought after by collectors in more than 122 countries. Buyers who want these enchanting figures must know its history, process of creation and manner of displaying them in different ways.
Exquisite, Charming Nao Figures
Upon laying eyes on a Nao figure, one would find a particular softness in its quality. Upon close inspection, one can notice that there is an old-world, almost intriguing charm to the work of art. A Nao figure is surely delightful to see, but there is a serene and nostalgic feeling that lingers on the observer upon seeing this unique statuette. Because of the feelings they evoke in people, collectors all over the world are always in search of Nao figures to display in their homes or in their office spaces.
Nao as Descendants of Ancient Art of Porcelain
For many centuries, the art of porcelain creation was a mystery revealed only to select groups, and it was only in the early 18th century when the formula for porcelain began to be known all throughout Europe. The Nao figures are direct descendants of this ancient art, with the skilled artisans from Spain continuing to keep the tradition alive in modern times.
Each Nao figure is unique and special because they are painstakingly handcrafted by artisans who let their individual creativity takes shape in each Nao they are creating. The very complex process of Nao creation is done by hands and it includes handcrafting a finished figure from a template using porcelain paste and handpainting using natural vegetable dyes. Handcrafting a Nao figure using a porcelain paste ensures the seamlessness of the joints and the overall fluidity of the parts. The handpainting allows the artisan's freedom of expression to create a Nao unique to others.
Identifying Lladro Nao Figures
The Lladro group is the creators of the brand Nao. The company originated from Valencia, Spain with Juan, Jose, and Vicente Lladro as proprietors. The three brothers started creating Nao figurines in a small workshop. Overtime their business grew that they had to expand their workshop and venture out in different countries. Deviating from the three-layer firing process of creating porcelain, the three brothers introduced new firing techniques and fired up their materials in a single process.
To make sure that buyers are getting an authentic Nao figure by the Lladr o company, there are a few things to check. On the bottom of each figure there is a Nao symbol characterised by a red traditional sailing vessel with three sails. Aside from that buyers can see an alphanumeric code beside the Nao logo. The code serves as the authenticity logo of the product. Limited edition figures have an additional number under the authenticity code.
If buyers happen to have a Nao figure from the Pure Souls collection, they might see a signature of the sculptor who created the piece. Not all Pure Souls creations are signed. The first three units of a particular design from the collection are the only ones signed and these special units are only exclusively sold online.
Different Nao Figures
There are a wide variety of Nao figures that exist today. Some of the bestselling Nao figures are Guardian Angel, Dreamy Ballerina, and Christmas Surprise. The Guardian Angel by Nao is made from quality porcelain and is hand painted using pastel shades. For a perfect final glaze, the figure is kin-fired for 20 hours. The Dreamy Ballerina is a great gift for all occasions. This timeless Nao figure has charmed collectors all over the world. The Christmas Surprise, on the other hand, is no longer available for purchase from the manufacturer. For this reason, it becomes a rare collector's item that many would pay good money to have.
Nao Figure Collectables
The table below shows some Nao figure collectables buyers can find online. The figurines are categorised based on types.
| | |
| --- | --- |
| Nao Figure Type | Collectables |
| | Girl with Puppies; A Delicate Scent; A Gift from the Heart; About to Go On Stage; Am I Elegant; And Now to Bed; Angelic Love; April Showers; As Pretty as Mum. |
| Baby | A Little Heart of Love; Baby Jesus; Cosy Dreams; From a Cabbage. |
| Boy | A Birthday Wish; All Bundled Up; Time to Pray. |
| | A Big Hug; A Birthday Wish; Girl with Puppies; Bambi; Calf; Companions; Duck Group; Friends in the Lake. |
| Man | El Duende; Graduate Celebration; Graduate Joy. |
| Woman | A Big Hug; A Lazy Afternoon; A Lesson in Learning; A Mellow Afternoon; Aurora; Autumn Stroll; Gres; Belle; Cinderella. |
| Angel | An Angel's Prayer; Brass Melody; Celestial Prayer. |
| Mythic Creatures | Jewel of the Sea; Sea Maiden. |
| Characters | A Clown's' Friend; Circus Love; Fun with Winnie the Pooh; Hello Kitty; Hello Kitty Get Married; Santa's Best Wishes. |
| Couple/Duo | A Father's Love; A Kiss Forever; A Moment with Mummy; Cosy Slumber. |
| Ornament/Materials | Christmas Ball; Christmas Bell; Jugs; Vases; Candle Holder. |
| Occasion | Christmas Mischief; Graduate Celebration; Graduate Joy. |
| Religious | Nativity of Jesus; Holy Family; St. Joseph; Time to Pray. |
The table above list just some Nao figure types . They are, however, are the common Nao figures can buy online.
Displaying Nao Figures
Because Nao figures are valued for their exquisite beauty, collectors argue that they deserve their own glass case to protect them from harmful elements without hiding them away from the world. When looking for a display case for Nao figures, buyers can check online. However, before doing that, they need to decide what size of display case that is perfect for their collection. In addition, buyers who are looking to expand their Nao collections should think of a size of a display case that allows more room for future figurines.
When arranging the Nao collection on the shelves of the display case, it is recommended to group them into themes. For instance, a group of ballerinas should be arranged together, with the taller or standing ballerinas in the back and the smaller or sitting ballerinas in front. The same arrangement applies to other groups of Nao figures, such as families, children, clowns, or animals. It is alright if buyers want to have an assortment of figures in one shelf. They can arrange the figures, regardless of their type, according to sizes: small figures on one shelf and large figures on another. Buyers can also create scenes for great effect, such as grouping a man, a woman, and children to create a family scene.
Buying Nao Figures on eBay
There are many types of Nao figures that you can buy on eBay. If you are particular about buying a Llandro brand, a vast collection awaits you on eBay. What is great about the site is that you can filter your search not only by brand but also by material and product type.
When buying Nao figures on eBay, it is recommended that you buy from top-rated sellers because they are known to to respond quicker as they mean business and are always online. You can also have peace of mind buying from such sellers because they have a stream of favourable comments as well as high positive feedback score. These sellers can be individuals or companies that set up online shops within the site. Just a friendly reminder, always read the product description carefully and take note of the shipping details before making a final purchase.
Conclusion
Nao figures are valued for their charm and exquisite beauty. The most valued Nao figures have gone through a meticulous process of creation. These figurines are painstakingly created by hand; first handcrafting the piece and then hand painting with natural dyes for that subtle and visually-appealing colours. Nao figures from the Lladro group are the most popular Nao figures online. The company was started in the 50's by three brothers in their small workshop. They eventually became very successful that collectors from all over the world seek out their figurines. All Nao figures by Lladro have the company's logo and a unique authentication code.
There are different types of Nao figures, and there are other brands aside from Lladro. However, the most common types of Nao figurines that buyers can purchase are babies, girls, boys, ladies, angels, animals, characters like clowns and Hello Kitty, and religious figurines like the Nativity and Baby Jesus. Owners of Nao figures can display their collection in a glass case to ensure the figures are protected without being hidden from view. Owners can group their Nao figures on shelves according to size, type, and themes. No other figurines can evoke a warm, charming, delightful yet nostalgic feeling aside from Nao figures, and collecting one or more is always worth anyone's time and money.