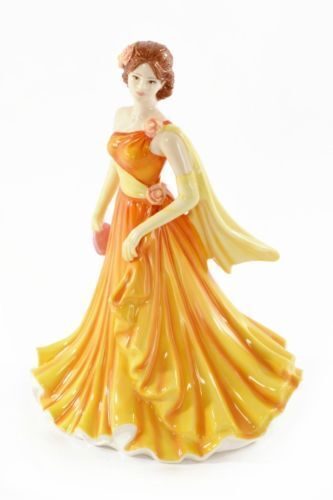 Pre-c.1840 date-lined figurines are valuable and remarkably designed pieces that are difficult to find. One reason for their rarity among collectors is that once acquired, people do not want to resell these pieces. The expert level of care used in creating these century-old figurines is incredible. The fact that many pieces have survived is a great testament to their quality, endurance, and strength.
No one wants to keep these precious heirlooms locked away in the attic; they are meant to be displayed. To maintain figurines of this age, even those made out of sturdy pottery, proper display is essential. At the same time, haphazard placement could prove to be disastrous, as a young child or rambunctious puppy can bump into the display case, leaving a beloved 200-year old figurine in pieces on the floor.
Fortunately, many options exist for collectors of precious, antique figurines. There is a variety of casing options at many department stores. With its array of products, eBay can help in the process of finding and purchasing the right case for one's needs.
Seek Enclosed, Glass Casing for Pre-c.1840 Date-Lined Figurines
Protection is extremely important to displaying date-lined figurines, and the ideal way to do this is to use enclosed, glass casing. The key factor, of course, being that the case is sturdy, well-made, and difficult to open without proper permission. Glass display cabinets are relatively common. Though some individuals have specialty cases made for specific needs, a variety of excellent pre-made choices is also available in the market. Curio cabinets, display cases, and china cabinets may all serve the essential purpose of protecting valuable figurines. Glass has the added bonus of keeping dust out, which can decrease the number of times that such valuable pieces must be disturbed for cleaning.
Consider a Lock
It is a good idea to purchase display casing that is not only made from glass but also has a lock. This prevents curious children and others from being able to reach in and take out valuable pieces without permission.
Many display cases come equipped with locks. For those that do not, a lock can often be installed with very little work. A consumer who is unnerved by the thought of installing a lock on a newly purchased piece of furniture may work with a professional locksmith in the area who can expertly complete the task. The key, of course, should be kept in a safe place where it is unlikely to be either lost or discovered by the wrong person.
Splurge on the Display Light for Pre-c.1840 Date-Lined Figurines
When something needs to be on display for long periods of time, having adequate lighting is important. Lights, when used properly, can draw attention to art without overpowering it. Many lighted display cases feature a flip switch on the outside; the light can be turned on and off without having to open the case.
If the display case that a consumer prefers does not already feature display lighting, it can easily be installed. Simply contact a professional carpenter or light installer to get the job done. Spending money on display lighting is well worth the money. The date-lined figurines quite literally are in the spotlight when guests are over.
Not Too Harsh a Light
It is better to use a strong source of light, but choose one that has a rather natural appearance. Harsh lights can overpower pieces of art, possibly even damaging the surfaces. Microfluorescent and LED lights are more popular for displays and tend to create ideal lighting options. The soft, but effective lighting produced by these types of bulbs provides the right atmosphere for displaying Pre-c. 1840 date-lined as well as many other types of precious antique figurines.
Determining Where to Place Lighting
In many display cases, lighting fixtures can be used to contribute lighting from the top, sides, or underneath. Some consumers install lighting in several areas and vary the type used by what is being displayed at the time. However, an easy way to determine where to put lighting is to use a flashlight. Try positioning the flashlight in different areas to get a feel for how placement may affect the appearance of prized antique figurines.
Bolt or Mount the Case for Pre-c.1840 Date-Lined Figurines
For safety reasons, it is essential that display cases are well mounted before filling them with figurines or other keepsakes. There is a two-part purpose to this. For one, there is no danger of a heavy display case falling on top of and seriously injuring or killing a person or pet. Additionally, there is no risk of the case falling over and breaking everything contained inside.
Positioning the Display Case Within the Home
Finding the right place to put a display case within one's home is almost as trying as finding the right case to start with. Areas that are full of traffic are clearly not a good fit, but neither are those that are deserted most of the time. The decor of the room may also complement or clash with the delicate nature of antique date-lined figurines. These are all factors that should be taken into consideration in order to create a quality design scheme, which includes antique collectibles such as Pre-c. 1840 date-lined figurines.
Avoid Overly Busy Backdrops
Overly busy backdrops, including certain shades of paint or styles of wallpaper, can detract from the focal point of the display, which is the contents of the display case. In most cases, the ideal background for a display is a soft, neutral tone. The exception to this is when the display is particularly pale. Lighter coloured focal items receive a surge of energy and intrigue when placed against a boldly shaded background.
Tips for Cleaning Pre-c. 1840 Date-Lined Figurines
Delicate figurines must be kept clean to retain their original lustre. However, cleaning something as valuable as a 200-year old figurine can be a daunting task for the uninitiated. The best plan is to keep displays as safe from the elements as possible in order to prevent difficult-to-remove stains and spots from occurring.
Dusting
The first step to keeping these delicate figurines clean is to prevent build-up. When dust is left to settle for too long, it can end up several layers thick, making it extremely difficult to remove. To prevent this from happening, dust antique figurines regularly using a non-abrasive tool. At a bare minimum, dusting should be done at least a few times per week.
Wash by Hand
Washing antiques by hand requires a gentle touch. Every so often, this task simply must be done. A great way to go about cleaning porcelain figures is to place them in a bucket of warm, sudsy water. Be sure to use a gentle, non-damaging soap for the wash.
The pieces should be allowed to soak for at least 15 minutes. The soaking does much of the work. After allowing the pieces to soak for an adequate amount of time, they can each be scrubbed off with a gentle wash cloth and then set in a safe, protected area to dry. Be sure that pieces are completely dry before returning them to a display case.
Conclusion
Some things in life exist only for their beauty. Date-lined figurines fall into this category. Expertly handcrafted by artisans from centuries past, these pieces are remarkable, enchanting, and most assuredly beautiful. The purpose of date-lined ceramics is not to be placed in a close or padded case out of view from the rest of the world. The intent is to be displayed somewhere fantastic, where the true beauty of these pieces can shine for everyone who enters the room.
Of course, it can be a bit frightening displaying something so precious in a home. Open access can lead to dust and fingerprints, it can and even leave pieces vulnerable to falls. However, even in a busy family-filled home, it is possible to display these precious items when proper care is taken to ensure their safety. With safe display, cleaning, and appropriate placement, antique figurines can bring a great deal of beauty to one's home. Furthermore, precious antiques from centuries past that are maintained in good condition continue to collect value. Whether one needs antiques or cleaning supplies for antiques, it is possible to find these items easily on eBay.