Summertime is the best time to jazz up your wardrobe and get away from the boring clothing you usually have to wear during the winter to stay warm. While you have to choose just how fun you want to be based on your personal style, profession, and location, there are plenty of ways to make your outfits funkier.
Add Colour for a Fun and Funky Summer Look
The best way to make your clothes more fun is to add colour. Keep in mind that summer is festival season, so add in bright prints, patterns, logos, and band shirts. Tie dye, checkers, tribal, and vibrant patterns add flare to your wardrobe. Best of all, you can pick your prints based on your personality. Choose your favourite band, stripes, a zombie print, or even a retro floral print. There are plenty of summer styles for every fashion genre, so you can choose something that suits you.
Go Short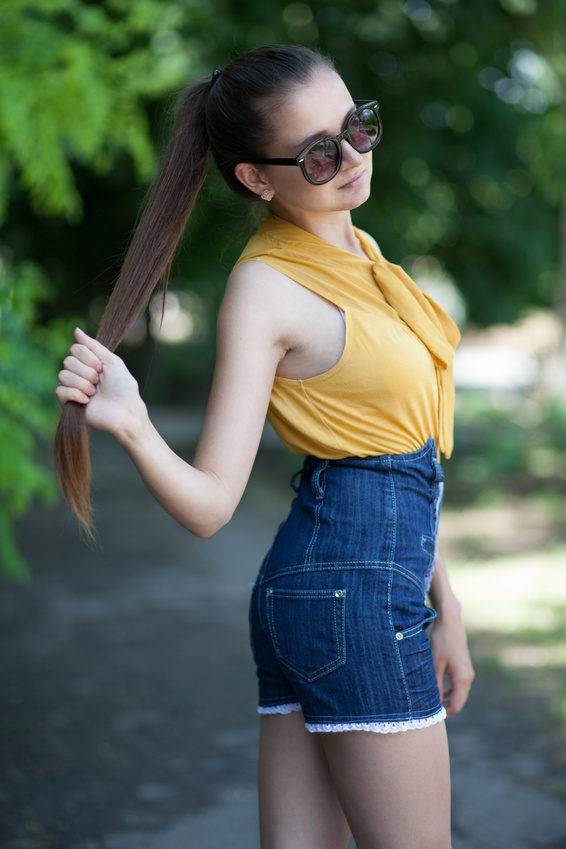 Summer is a great time to show off your legs, whether you are a guy or a girl. Shorts, cut-offs, and skirts or dresses, if you are a girl, are a good way to add to the summer fun. Men can try cargo shorts, board shorts, and cut-offs, while women should consider high-low skirts, hot pants, denim skirts, and capri trousers. Cut-off shorts and a fitted T-shirt with sneakers is the perfect casual outfit, while a nicer ensemble might include a high-low skirt, a camisole, and sky-high wedges.
Pick Funky Shoes

Funky shoes are an easy way to add a fun touch to your outfit because you can wear them with anything. Consider what the weather is like in the summer, what you are comfortable wearing, and then choose something accordingly. Ladies can consider flip-flops, wedge sandals, and geometric print chunky heels. Men can wear bright and colourful sneakers such as Converse. Adding in biker boots, printed rain boots, or sandals, according to the weather, is a great way to add a touch of summer to any outfit.
Accessorise
The right accessories can make or break any outfit, so make sure you take the time to purchase them. Men can consider watches, braided or leather bracelets, and belts. Women have a much wider range of options to choose from and can go with anything from chunky bangle bracelets to broad-brimmed hats. Just remember to match your accessories to the style of your outfits, and then be spontaneous and fun.