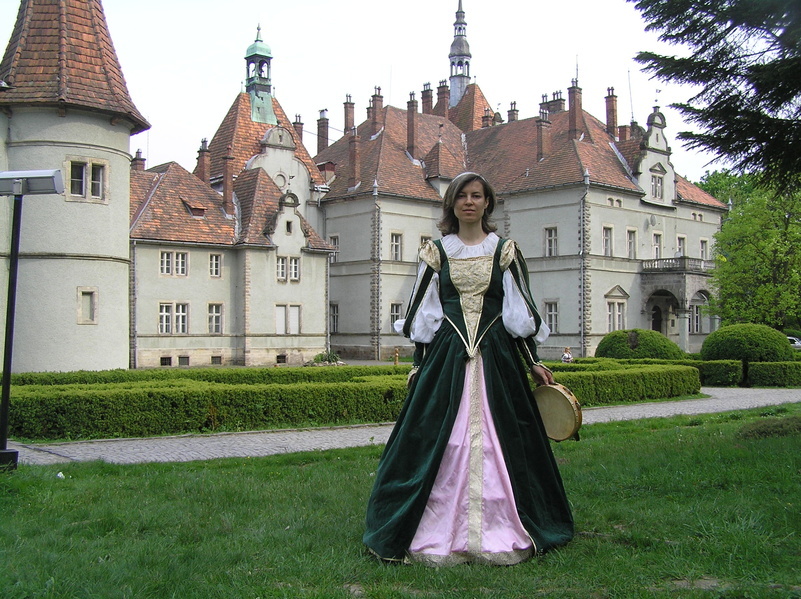 Spanning the 14th through the 17 centuries, the Renaissance was one of the most important eras in world history. The immense popularity of the Renaissance has created a vibrant niche for musicians at various events, including Renaissance Faires. Dressing like a Renaissance musician involves understanding colour combinations, as well as how to choose authentic looking clothing and accessories.
The Importance of Colour
Colour plays a vital role in Renaissance clothing, especially for musicians who appear for live performances. During the Renaissance, musicians typically earned a good living and thus, they could afford dyes to enhance the designs of their clothes. Today's Renaissance musicians can replicate this by wearing flowing dresses, deeply hued robes, colourful fur capes, multi-coloured embroidered socks, and paisley puffed sleeves. Different coloured silk and velvet vests can accentuate the brightly ornate clothing as well.
Clothing for the Upper Body

As with painters, Renaissance musicians wore shirts for the upper parts of their bodies that allowed for easy arm movement for playing percussion and wind instruments. The loose, lightweight fabric came in handy during warm days playing outdoors for hours at a time. To replicate this look, today's Renaissance musicians should consider tunics manufactured with cotton, matte silk, or linen to ensure breathability. In addition, Renaissance musicians can wear loose fitting jackets that include puffy sleeves, to allow air circulate inside of the garments. Keep in mind that people did not wear upper body garments that contained any visible buttons or zippers.
How to Choose Pants

Renaissance musicians can choose between full-length pants that tuck into their boots or knee length pants, as well as kilts. Longer pants work best for musicians who remain stationary during concerts, while knee length pants allow perspiration to evaporate from walking and playing an instrument simultaneously. Renaissance clothing manufacturers utilise leather, cotton, or twill in a wide variety of pants colours and styles. Cotton provides the greatest breathability, while leather and twill ensure longer lasting durability.
Select Clothing Accessories
Renaissance musicians can enhance the visual appeal of their costumes by wearing vests, boots, and hats. The vests typically tie with a drawstring and contrast with the design of the tunic. Because they stand for extended periods, Renaissance musicians should consider flat-sole boots that go up to the knees. Unlike other facets of the costume, Renaissance musicians typically wore black or brown boots. Renaissance era hats can look rumpled, with a broad brim to block out sunlight. Musicians should consider loose fitting hats that slightly droop to the right and left side of their heads.