Japanese graphic novels, called manga, are the inspiration for anime fandom. There are many popular anime characters, from the bright yellow Pikachu of Pokemon fame to the iconic 'Sailor Moon' characters. Dressing like an anime character for a comic convention, Halloween, or simply for fun is an exciting experience. Put together just the right anime costume so your outfit looks like it came straight from the pages of your favourite manga novel.
Clothing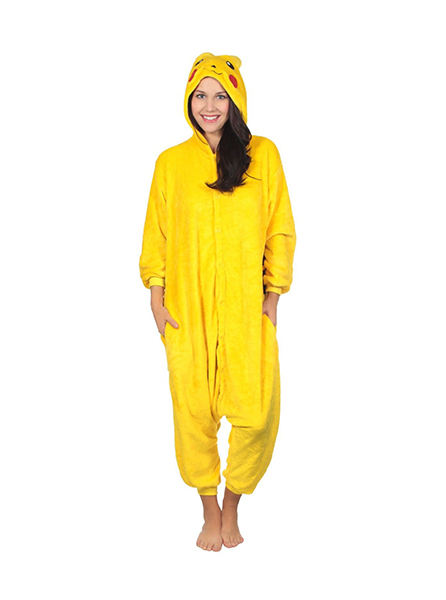 Wearing anime- or comic-inspired clothing is cosplay. Cosplay outfits for men and women range from T-shirts embellished with favourite characters, to outfits similar to the ones the characters wear. Popular looks for women include frilly, ruffled Lolita dresses which are synonymous with an anime look, sailor costumes, onesie rompers depicting favourite characters, fancy dress costumes, and school uniforms. For men's cosplay, purchase jackets and trousers which emulate certain characters or an entire look such as a Goku costume from 'Dragonball Z'. School uniform blazers, combat vests, and ninja outfits are a few more ideas for a great costume base.
Hair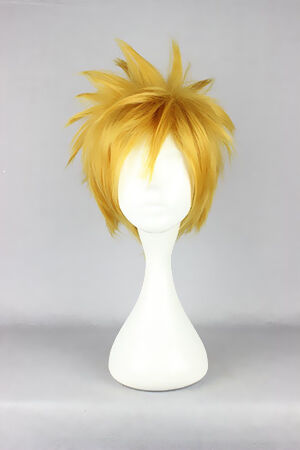 A big part of looking like an anime character is hair. Many anime characters have eye-catching hairstyles in a rainbow of colours, so you need a wig to achieve the right look. Women's wigs include long locks in colours like pink, purple, and bright blue, or short, edgy styles in silver, black, or orange. Cosplay wigs for men include styles like spikes all over or long, face-framing wigs. You can style wigs to meet your needs, but some come already styled like the most popular anime characters, including characters from Kingdom Hearts and 'Attack on Titan'.
Shoes
Anime cosplay shoes are very specific styles. These include platform heels in many colours for women, Japanese geta wooden shoes, and boots for men or women. The shoes should emulate the anime character, so if you are dressing as a schoolgirl, platform Mary Jane-style shoes work, but if you dress as a ninja warrior, knee-length boots fit the bill.
Accessories
Accessories take an anime look to the next level. Opt for hats or hair accessories that fit your character, or carry a bag with your character's emblem. For women, oversized bows are a very anime look, and so are clip-in cat ears, choker necklaces, gloves, and over-the-knee stockings. Slip on wings, flower crowns, sunglasses, or faux fur legwarmers. For men, necklaces with the characters' emblems add flair, as well as scarves, prop weapons, capes, glasses, and hats. Women require heavy, bright makeup, such as bold pink blush, dark eyeliner, lots of mascara, and pink or red lipstick, depending on the character. With anime, think creatively and outside the box for a whimsical, cartoon look.