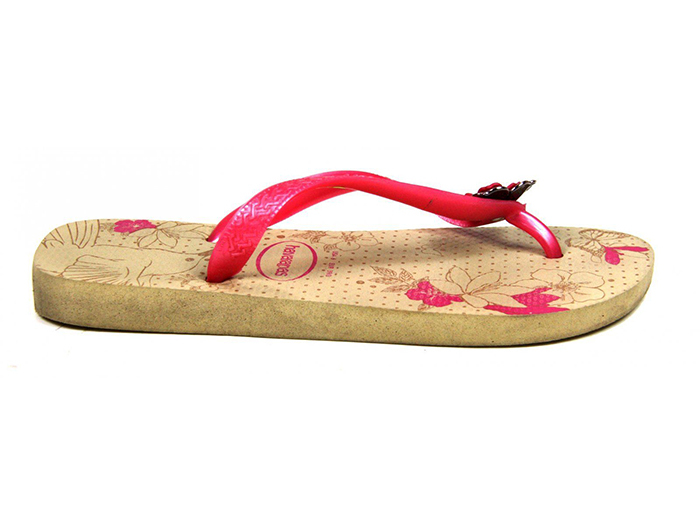 Most people enjoy the comfortable and carefree style of flip flops as they make their way through summer celebrations and outdoor activities. Often, however, the rubber and drab construction of these staples falls short of anything identified as cute or fashionable. Dressing up these beloved shoes does not take much. In fact, simply decorating, covering, or replacing the straps dramatically changes their appearance.

Decorating the Straps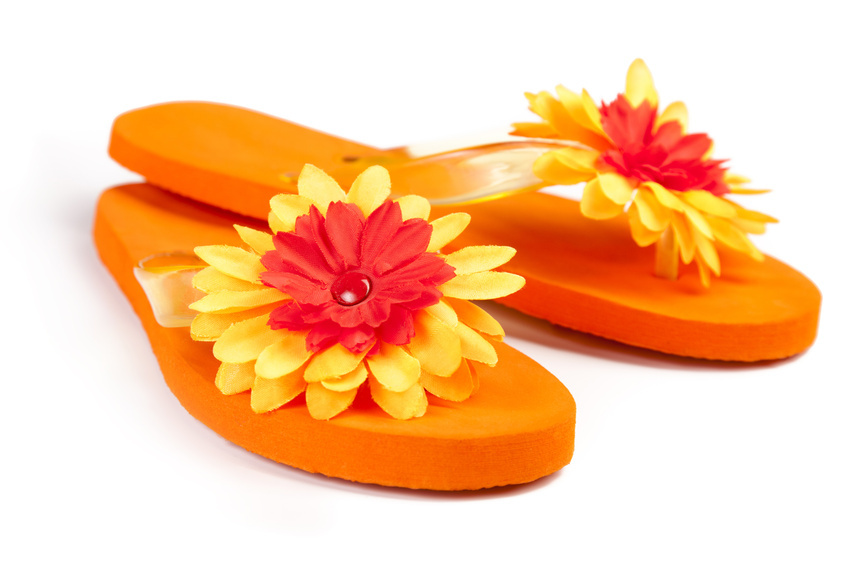 Sometimes dressing up a pair of flip flops only requires the addition of a few decorations. Using jewellery glue, try attaching glass beads or stones along the flip-flop bands that cross each foot for an upgrade that dazzles. For a fun beach or patio slip-on, attach artificial flowers the straps using a glue gun. Also look out for shoe clip accessories when shopping. These can slide right on and off flip flop bands easily, making them great for days spent flipping around in water. Manufacturers even sell the base of shoe clip accessories separately, so you can make the accessory match your personal style or a specific outfit. Almost anything goes in terms of attaching little accessories to flip flops, just find some strong glue and follow any available instructions as to its application.

Covering the Straps
To upgrade shoe, try covering the straps completely. For example, Parachute cord tied at regular intervals makes a flip-flop appear more substantial and often more expensive. Simply secure a length of the cord to the part of the shoe that fits between the big and second toes. Then loop it around each rubber strap over and over, forming simple knots as you move toward the where the strap connects with the base of the shoe. Another easy cover-up fix involves rubbing each strap with sandpaper, applying Mod Podge or craft glue, and then sprinkling the bands with glitter. After allowing the sandals to dry completely, add another layer of Mod Podge over the glitter in order to seal it in and protect it.

Replacing the Straps

For those looking to remove the rubber bands from the flip flops completely, purchase a ¼ of a yard of a pretty fabric, and grab a pair of scissors. Remove the flat stoppers for each of the straps by cutting them off on the bottom of the shoe. Then, pull two long pieces of the fabric through hole at the tip of the shoe, knotting them together under the flip flop. On the side facing up, tie two large knots in the fabric, and then pull each end to its corresponding hole. Finally, tie knots on each end under the shoe as before.