Dressing comfortably is everyone's first choice when contemplating what to wear. A sweatshirt looks and feels casual; however, anyone can turn informal into more dressed up by making simple wardrobe changes and additions. Learn the basics on how to transform simple fashion into something extra special and no one will be the wiser.
Switch to a Printed Design
When most people think of a sweatshirt, immediately colours like brown or grey come to mind which can be rather dull. Look for a printed sweatshirt that includes animal prints such as leopard, tiger, owl, or zebra designs for a noticeable difference, due to vivid shading and detailing. Choose a graphic print sweatshirt displaying roses, polka dots, or Disney characters available in men's printed sweatshirts as well as selections for women.
Add a Custom Look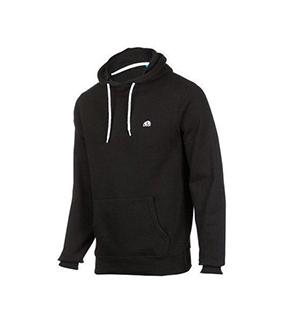 Buy a solid-coloured sweatshirt and dress it up with your choice of text to create a custom printed sweatshirt. They sky's the limit as far as what you want to say or the design to add for personalising your clothing. Add a personal photo alongside a catchy slogan, taking your appearance from monotonous to interesting. Choose the brightest colour sweatshirt available such as orange, red, yellow, or bright blue, so that your customised shirt is out of the ordinary.
Add a Belt for a New Look

Just because you do not normally see a belt over a sweatshirt does not mean it is a forbidden choice. A waist belt made from elastic in a wider width takes the focus off of the sweatshirt so that people do not even notice the informal clothing. Choose a belt colour that stands out when placed over the shirt. Even a gold-chained belt takes an easy-going style up a notch. Consider a thin, high-waisted belt or a vintage belt for a speedy makeover.
Wear a Turtleneck or a Vest
Since wearing a sweatshirt during colder months is the norm, add a turtleneck underneath in a brighter colour than the sweatshirt, which also adds extra warmth. You can also wear a sleeveless winter vest in faux or real fur or a quilted vest body warmer over the shirt. These accessories draw attention to a flash of colour and your outerwear, not your sweatshirt.
Add a Detachable Collar
For a quick addition to your sweatshirt, purchase a detachable collar for an upscale look. Choose from beaded collars, lace pieces, unisex Peter Pan designs, crochet and knitted collars, and imitation lapel chokers. A mixed colour Bohemian design serves as both a collar and necklace in one. Embellish a sweatshirt with frill and ruffle detailing covered in black sequins, completely detachable.