(Please vote YES on our guide if you agree. Thank you so much!)
Have you ever seen a crepe jacket before? If not, then you are in for a real treat!
A waterfall crepe jacket is so stylish and an excellent way for one to dress up their
wardrobe for any occasion from work to going out and everywhere in between!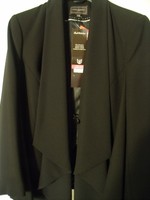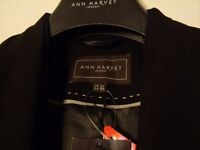 The women's waterfall crepe jacket that is shown in the photos above is simply elegant!
The beautiful way that the jacket drapes over the body is so fashionable!
No matter what occasion that it may be, a waterfall crepe jacket will suit most any occasion on your list!
brand name women's jackets, women's clothing, shoes, and so much more!
This eBay Guide was written by
TonyasDynamicDesigns
.