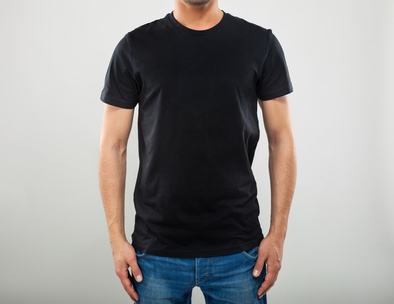 T-shirts are an essential piece of modern male style. Men's Fruit of the Loom premium T-shirts, in particular, are a versatile piece that coordinates with a variety of looks. While it is common to wear a T-shirt with blue jeans, men can add a blazer, vest, chinos, or other accessories to dress up their premium T-shirts.
Tailored Blazer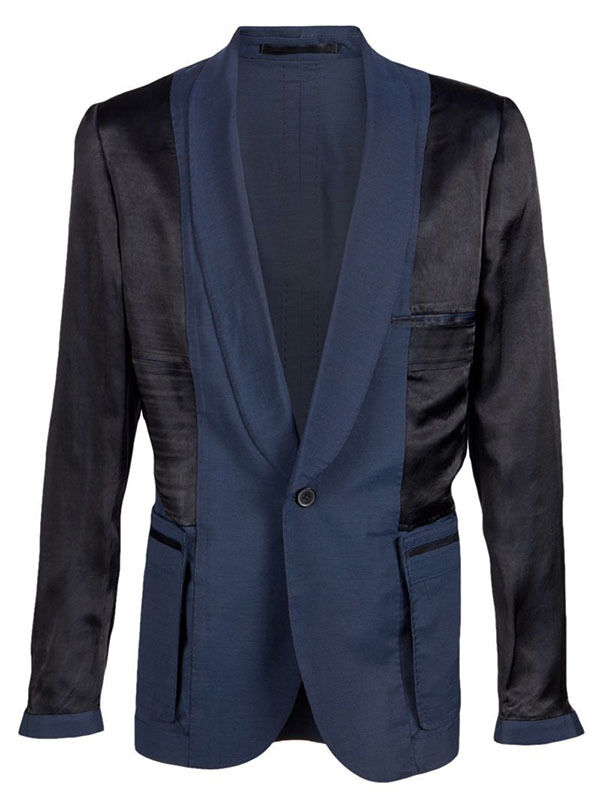 A tailored blazer or sports coat immediately transforms a T-shirt into a smarter formal look. As for the most important element, the fit, pay attention to the sleeve length and the hourglass shape of the torso to determine whether the blazer fits properly. A pocket square is an optional finishing touch that dresses up the entire look. Solid coloured blazers are the safest choice, but pinstripe or chequered patterns go well with the appropriate colour T-shirt. Choose a blazer colour that coordinates and contrasts with the T-shirt colour.
Waistcoat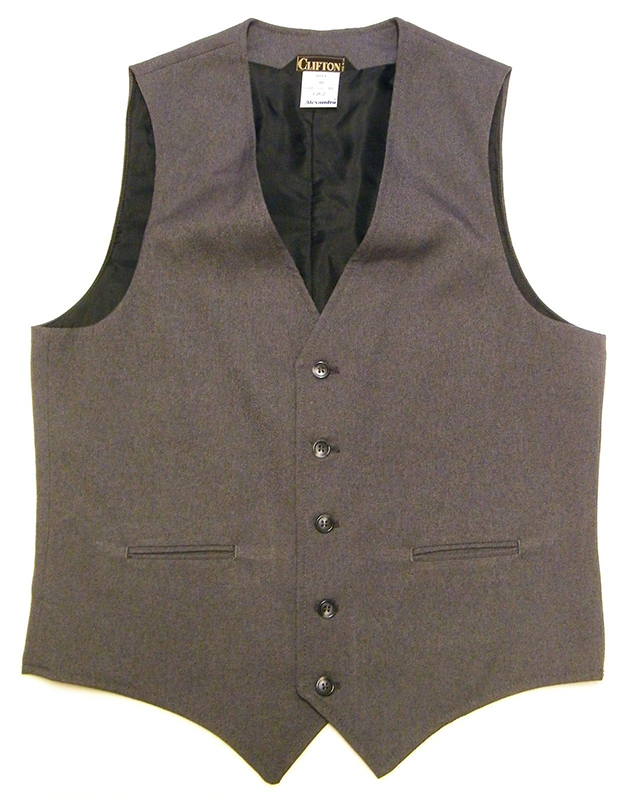 A waistcoat adds sophistication to a premium T-shirt, yet it maintains a casual feel as it leaves the T-shirt visible. An ideal look in warm conditions, it becomes more casual with the waistcoat completely open or much smarter when buttoned up. Never button the bottom button however. Lastly, choose one with three to five buttons so it does not mimic a six-button tuxedo waistcoat.
Chinos
Chinos come off more formal than jeans yet more casual than khakis, which makes them an ideal option to dress up a Fruit of the Loom premium T-shirt. The slim fit and side facing pockets look sharp. For a whole ensemble, coordinate chinos with a blazer or waistcoat.
Cardigan
A cardigan over a T-shirt goes well with jeans or chinos. This look works particularly with monochromatic colours. For a preppy variation, roll up the sleeves. No matter the situation, keep the bottom button of the cardigan undone. This maintains stylish lines through the lower torso of the sweater. Moreover, choose a cardigan made of a thin material. An overly thick or fluffy cardigan is an easy way to go from stylish to sloppy.
Accessories
An entire look can revolve around one or two key accessories, like a solid gold watch or silver chain. A tartan scarf around the neck dresses up a T-shirt and becomes the focal point of the outfit. A large belt buckle with a plain white premium T-shirt upgrades an entire ensemble. Additionally, certain headwear goes well with T-shirts. Fedoras create a cool hipster vibe, while baseball caps are a more mainstream casual expression of style.