Flared jeans are a popular retro jean style most famous during the 1960s and 1970s. If you want to dress retro, consider wearing flared jeans such as bell-bottom, boot-cut, and trouser jeans. Knowing how to choose flared jeans, how to style them, and what to wear with them helps you with pulling off a great retro look.
Choosing the Right Jean Flare
Flared jeans come in a number of different styles. Wide-leg jeans flare out from the thigh and are wide all the way down. These tend to add width to the legs, so are not a good option if you are short, stocky, or plus sized as they will make you look shorter and wider. Bell-bottoms are the most famous type of flared jean, and most dramatic. They fit snugly at the thigh and knee and then flare out under the knee. These are perhaps the best jeans for pulling off a 70s look. Boot-cut jeans flare out from the knee down. These are an excellent option if you want a slightly retro look without going overboard, but some boot-cut jeans also look modern. Trouser jeans are a style between bell-bottoms and boot-cut jeans and are flattering on nearly anyone.
Shoes and Flared Jeans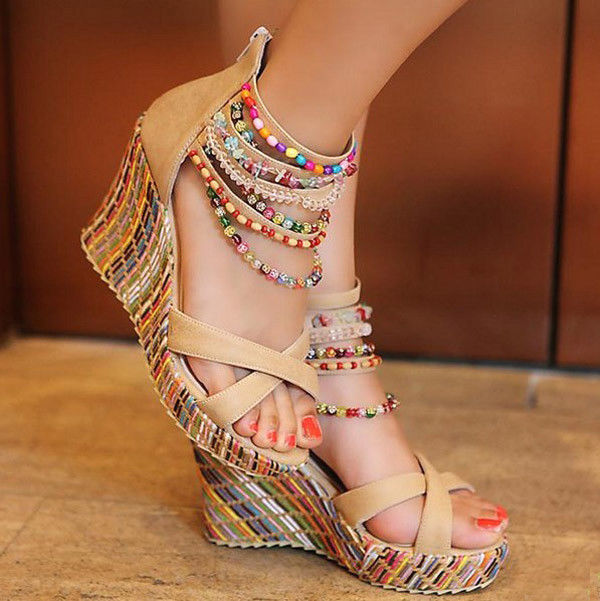 As retro jeans are versatile, you can wear just about any shoes with your jeans. Options range from trainers to high heels and chunky wedge heels. Consider the style of your outfit, and match the shoes to the occasion. Boots with a slight heel are also a very popular retro shoe to wear with flared jeans.
What Tops to Wear with Flared Jeans
You can pair flared jeans with a variety of tops, shirts, and blouses to create different retro looks. Button-down shirts made of denim, silk, cotton, and even lace all work well with flared jeans to create a stylish look. For an authentic 1970s vibe, try pairing retro jeans with a flannel button-down shirt and with sneakers for men or wedges for women. T-shirts of any kind, basic blouses, and sweaters all work well with retro jeans. Consider looking for patterns and prints rather than solid colours, flared sleeves, and fitted shirts whenever possible.