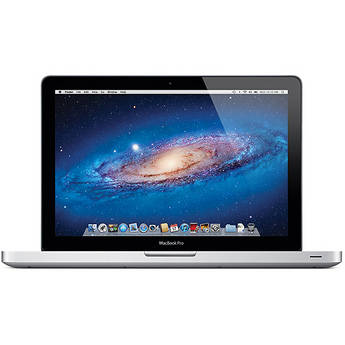 For parents who want to teach kids how to successfully operate an Apple laptop computer, it is a great way to help kids learn and keep them entertained as well. The only downside is worrying about the laptop becoming damaged or ruined by well-meaning children in an accident, or the applications on the computer not being user-friendly or appropriate for children.
There are some accessories that parents can buy for kids to make an Apple laptop easier for them to use, and keep the computer protected, as well as other things parents can do to make the computer a safe and fun place for kids. If the children have a dedicated Apple laptop that is just for them, it is probably the best option rather than sharing the family computer, if it is possible.
Another option is to purchase a used, but still in great shape, Apple laptop for kids since they do not need the fastest or latest model as long as it still works great and can be used for games and entertainment. There are many accessories and laptops that can be purchased for children's use on eBay.
Add a Keyboard Cover
One way to make an Apple laptop computer child friendly is to purchase a keyboard cover to go over the keyboard to keep any spills or debris from ruining it. These are typically made of silicone and easy to put on and remove, and they are also simple to clean and reuse. Keyboard protectors are inexpensive, but their protection is priceless.
Kids are often not too careful with drinks or food around computers, and parents do not have to worry about any liquids getting into the keys and making them stick, or ruining any of the computer's components, as long as there is a keyboard cover protector over the keys. These are typically clear, but the covers can also be purchased in various colours, which make the keys look colourful for children.
Use a Screen Protector
Screen protectors have a twofold purpose: to protect the laptop's screen from scratches and damage, and to help with glare on kids' eyes when using the Apple laptop. Screen protectors are either clear film pieces that are applied to the screen, or they are in the form of a panel that fits over the screen.
Screen protectors are available in all sizes to fit the screens of the various models of Apple laptop computers. They still allow the users to see the monitor clearly, but provide protection from scratches or debris on the screen itself.
Buy Headphones
The rest of the family may not want to hear what a child is watching on the Apple laptop, but if the child using the laptop does, there is no reason why he or she should not enjoy it and let everyone else enjoy themselves too. The best way to make everyone in the family happy is by purchasing a pair of headphones to keep the kid-friendly entertainment and games to the children, and keep everyone else happy too. Headphones that are for kids are the traditional kind that goes over the head like a headband, with side pieces that cover the ears and are cushioned.
Purchase a Case or Bag
For kids who want to take their Apple laptop from room to room or on the road, a case or a bag is a must. Not only does this make the computer easier for children to carry around, but it also provides protection from dents and damage that could occur from the laptop being moved around and carried. A case or a bag with a handle that is lightweight is a safe bet for kids.
Cases can be purchased by computer size, so buyers should look for one that has the same specifications as the laptop. They come in many different colours and styles so kids can help pick one out that they like. The case is also a great spot to store the Apple laptop when it is not in use, to keep it from getting dusty and keep it from harm.
Add an External Child-Friendly Mouse
While most kids love the portability of an Apple laptop computer, using the mouse pad that comes on the laptop can be challenging for small hands. Alleviate the problem by making the laptop even more kid friendly by installing an external mouse. Purchase a mouse that is made for children, which is smaller and a little chunkier than a standard mouse, making it easy for kids to grip.
An external mouse can simply be plugged in like any other periphery, into a USB port on the laptop. They are also small and can be slipped into the carrying bag to take along when travelling. Small children have a better chance of mastering a mouse than a mouse pad on the computer, especially kids who do not have much coordination yet.
Purchase a Stand or Desk
If children are going to be using the computer inside the home, it is hard for little ones to balance a laptop on their small laps. The easiest way for children to use an Apple laptop is to bring the computer up to their level, ideally, by using a laptop stand or even a desk for the children to sit comfortably at.
A laptop stand is a small riser with a flat portion for the laptop to sit. Some of them are height adjustable, which can be very convenient for kids when parents are trying to make it easy for their children to access the computer without strain. Laptop stands are made of various materials, such as wood, metal, or plastic, and some come in different colours. Laptop mounts are also available for car travel to make it simple for kids to use a computer on a road trip for games or entertainment.
Choosing Accessories for an Apple Laptop
For parents who want to make their Apple laptop an easy place for kids to type, play games, watch media, and learn, there are some accessories which can be added to enhance the experience. Smaller fingers need special consideration, and little ones who tend to bring messes with them may need a little added protection between them and the electronics they love, and for the parents' peace of mind. Most laptop accessories are inexpensive, and they are worth every penny considering they can make children's experiences on the computer a happy, safe, and comfortable one, and keep the laptop in working order for years to come.
Age of Child

Recommended Accessories

Under 3

Keyboard protector

Screen protector

External mouse

Stand or mount

3 to 7

Headphones

Keyboard protector

Decals and stickers

Case with handle

Stand or mount

Screen protector

7 to 10

Headphones

Keyboard protector

Computer desk with chair

Case or sleeve

10 and over

Headphones

Case or sleeve

Decals or stickers

Keyboard protector

Computer desk with chair
Older children may want to customise their laptop more with stickers or decals, and they can also sit at a computer desk that is made for children; more comfortably than a toddler. A laptop stand works well for smaller people until they are big enough to sit at a desk to reach the laptop comfortably.
How to Buy Apple Laptop Accessories on eBay
If you are a parent and you want to make it easy for your child or children to enjoy learning and playing on an Apple laptop, there are some accessories you can purchase on eBay to facilitate this. Navigate to "Laptop and Desktop Accessories" to see all of the available options for purchase, and shop by accessory type, such as keyboard protectors, and then by the size of the laptop.
Purchase accessories such as mounts and stands for a great price from sellers who are highly rated, and do not forget to read sellers' descriptions of products carefully to ensure that you are getting the right accessories for your specific Apple laptop. Let kids help pick out a mouse or case just for their use, and if you have any questions about a product you see, go to the seller's page and click "Ask a Question" to find out more information, see more photographs, or simply make an inquiry.
Most laptop accessories can be removed and washed or cleaned and used again, so they are a good investment at a low, affordable price. Kids love being able to use the laptop like grownups do, but since they are smaller with smaller digits, the computer can be customised just a bit to make their experience more comfortable and more fun.
Conclusion
While accessories are a great way to make an Apple laptop child friendly, there are other things parents can do to make sure kids have a safe experience on the computer. Parents can download parental controls from their systems menu, to ensure that kids do not see anything inappropriate while they are online, and they can download fun games and applications that are just for kids, to make the computer a place of learning and fun.
If the computer is solely for the children, buyers can allow them to decorate it and customise it with computer decals or stickers and truly make it their own. A good option for parents is to pass down their old Apple laptop that is still working to their children, if they are going to be purchasing another one for themselves. Kids enjoy having their own computer all to themselves, and parents do not have to worry about too much damage happening to the newer machine. Computers are a great way for kids to learn these days, and making the computer easier for them to use is a perfect way for them to feel at ease while using a laptop computer.