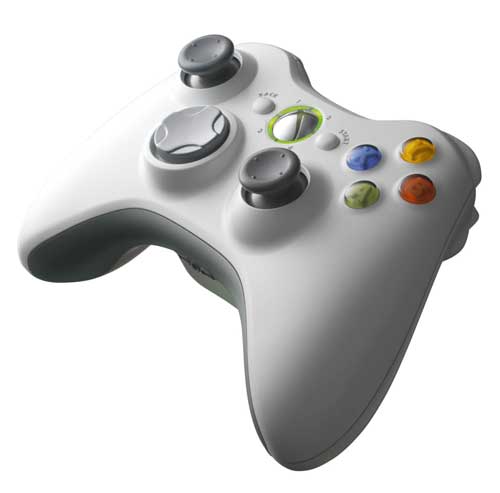 Gaming consoles have sophisticated controllers with user control interfaces, allowing interactive fun as gamers play video games. As players use the various navigational buttons and other features to score points, a video game becomes more lively and exciting when compared to simply watching games passively, as in cable TV. However, the buttons tend to lose their accuracy over time, and this affects coordinated moves displayed on the screen. One need not despair, as replacement parts and tools are readily available to help solve the problem.
Shoppers looking for replacement parts for video gaming consoles can find them on eBay, one of the leading online stores that stocks buttons, toolkits, motherboards, housing, and disc drives, among other smaller parts. Top-rated sellers on eBay offer genuine parts at affordable prices, and shoppers can confidently go ahead and order the replacement parts they need from such sellers. eBay has replacement parts for all the popular platforms, such as Nintendo Wii, GameCube, GameBoy Advance, Sony PlayStation, Microsoft Xbox and Xbox 360, and also for some old Atari and Sega gaming platforms. Shoppers can also look for replacement parts for other brands under the 'Not Specified' category on eBay or the DIY section.
How Game Controllers With Joysticks Evolved
The earlier controllers came in different styles and sizes and were called gamepads, joysticks, joypads, and so on, and the controllers performed as interfaces between the game and the player. These input devices transmitted the gamers' movements and manipulations to the console, which in turn converted the data into relevant actions displayed on the screen.
Knob-like controllers built into the console, called joysticks, were the forerunners. Then came the handheld controllers, called gamepads or joypads, which were wired to the console. The joypads that followed had advanced features with eight directional digital movements manipulated by the action button. Atari 2600 first introduced joysticks, where controllers could be connected and disconnected from the console. If the joystick needed repairs or replacement parts, the joystick was disconnected and replaced, unlike the controllers that were built into consoles. The sleeker designs of controllers were evident in the Mattel Intellivision controllers that brought in 16 directional movements and other innovative features on the button-studded keypad and sparked the evolution of controllers. Many of the subsequent controllers have all used buttons. Below is a brief comparison of button-studded controllers.
| Controller Name | How to Operate | Button Types |
| --- | --- | --- |
| Gamepad or Joypad | Handheld device operated using both thumbs, connected by USB to the console | Action buttons, navigation buttons |
| Paddles | A round potentiometer-type knob moves or controls action on the screen in a continuous range | Fire buttons |
| Trackball | A pointing device using a ball within a socket bearing sensors. The movement of the ball activates a pointer on the screen | Programming buttons, thumbstick buttons |
| Yokes and Pedals | Used for flight simulation games | Various control buttons, trigger buttons, fire buttons |
| Racing Wheels | Steering wheels for car racing games | Several programmable buttons |
Various other game controllers are also available. These include racquets, microphones, fishing rods, guns, guitars, and a host of others that are used according to the gameplays. No matter one's preference, eBay makes it easy to find the controllers in the categories listed above. These are usually listed intuitively in the 'Video Games & Consoles' category of the website.
Console Buttons Explained
A gaming console, whether handheld or the home console, has several buttons besides the on and off buttons. These go by different names and are programmed to perform various functions, They take the play forward when pressed. Every gaming console manufacturer has its own design for placement of the buttons and the functions associated with them. By and large however, the button placements are almost similar, keeping in mind the gamer's convenience.
Trigger Buttons
These buttons are similar in action to the triggers of guns. Trigger buttons are mainly used in the shooter games genre. Trigger buttons are usually available on eBay in large numbers.
Programmable Buttons
The console has a software feature that allows the gamer to change the function of any specific button. These make up the programmable buttons.
Directional Buttons
Also called the D-pad, these directional buttons are on a plus-shaped sign and manipulated using the thumb. On eBay, one can find D-pads for the major platforms, including Nintendo DS, Sony PSP, and Microsoft Xbox 360, among others.
Thumbstick Keys
Technically, thumbsticks are analogue buttons. They are used in place of the joystick. eBay offers a wide range of thumbsticks for the different platforms and models within each platform.
Brands of Game Controllers on eBay and Their Replacements Buttons
Several leading brands of game controllers and their various platform models are available on eBay, for which replacement parts such as buttons, casing, LCD screens and motherboards can also be purchased. These buttons are available in numerous colours and materials as well.
Nintendo Models
Owners of Nintendo models such as Nintendo 3DS, Nintendo DS, Nintendo 64, GameBoy, GameBoy Advance, and GameCube can find replacement parts on eBay. The website also offers replacement buttons for Nintendo NES and SNES as well as Nintendo Wii.
Sony Models
Many of Sony's video game controllers, whether handheld or home consoles, have buttons for various functions. These models include Sony PlayStation, PSP, PlayStation 2, PlayStation 3, and PlayStation Vita. Shoppers looking for buttons and other replacement parts can find them under the category of 'Video Games & Consoles' on eBay.
Microsoft Xbox and Xbox 360
The first game console from Microsoft, the Xbox and the subsequent model, the Xbox 360, are popular platforms. The game controllers use numerous coloured buttons for gameplays. Besides the yellow, green, red, and blue buttons, the controllers also feature right and left triggers, bumpers and sticks, the guide button, start button, and directional D-pad.
Besides these buttons, eBay shoppers can find several listings of console buttons from brands such as Atari and Sega and hundreds of other unspecified listings as well.
Maintenance and Care for the Game Controller
Video gaming provides relaxation and fun, and many people club this activity with snacking as well. The result could be spills and food crumbs getting into tight spaces of the controller buttons. While there are replacement buttons and other parts available, people should handle the controllers with care and clean them carefully. While the excitement of the game is at a high, gamers tend to push at the buttons with all their might, which slows their performance or damages them.
Controllers need periodic cleaning, as they are handled frequently and, often perhaps, by several people. The buttons on the controllers can be cleaned using cotton swabs or a soft cloth and rubbing alcohol. Other cleaning liquids specifically created to clean the delicate buttons on controllers are also available, and they works great at keeping the controller clean. Remember that eBay has buttons and other replacement parts for every brand and model of video game controllers and for generic brands as well.
Conclusion
Video game controllers are among those items that are overused to the extent that they get worn out or damaged quickly. Sometimes, the entire casing of the controller may also be replaced along with the keys. Several replacement parts are available on eBay, along with the necessary tools to replace worn out parts. Gamepads, paddles, trackball, yokes and other types of controller buttons are all easily available for replacement. And the different types of buttons found on these game controllers can be replaced, if damaged.
The main game console and controllers available in the markets include Microsoft Xbox and Xbox 360, Sony's PlayStation models, Sony PSP, Nintendo DS and 3DS, and GameBoy, along with several others that are unbranded. Many gaming controllers, though belonging to different brands, are designed along similar lines, making it easy to procure replacement parts for them. Replacement parts need not be the same colour as the original and may have different hues and shades, making the controllers attractive after replacement of the case and buttons. No matter one's taste, the plethora of replacement parts and tools available on eBay makes it easy to continue one's enjoyment of video games.