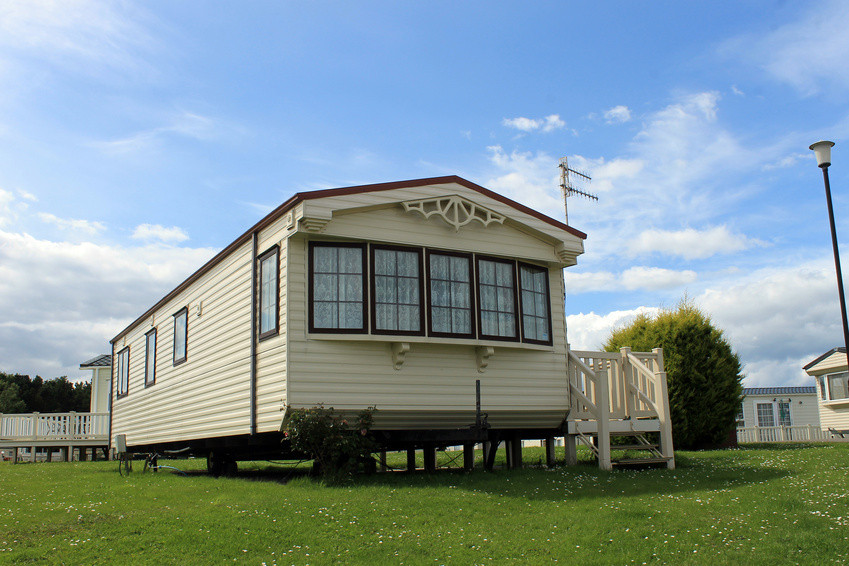 As the costs associated with going on holiday continue to rise, static caravan rental in the UK is growing in popularity. Holiday parks are offering more than ever, and more money is being invested in them all the time. Couples on a short break, families on summer holiday, or travellers looking for long term, pet friendly accommodations have their choice of destinations and situations with the large number of static caravans for let in England, Scotland, Wales, and other European destinations.
There are many benefits to hiring a static caravan, both financial and personal. Those looking for a static caravan for let should begin their search by drafting a budget and a list of basic requirements. Deciding on only a few possible destination areas helps limit the number of options. Knowing where to look once these decisions are made is the key to finding the right static caravan. Static caravan renters should show up equipped with the knowledge of what to expect and how to manage the rental process.
About Static Caravans
A caravan is the British English term for any type of trailer home. What is called a static caravan in British English is known in other parts of the world as a caravan, trailer, trailer home, or mobile home. Static caravans are prefabricated homes that are built in factories and then transported to sites where they typically remain for years while inhabited.
Transporting Static Caravans
Although static caravans can be moved if needed, they cannot move on their own. They differ from touring caravans in that touring caravans are designed to be towed behind a vehicle and are mostly used for camping. Static caravans are fitted with a chassis and axles for attaching wheels, but they do not have suspension, brakes, or permanent tyres and therefore, cannot function as vehicles.
Reasons to Rent a Static Caravan
Static caravans provide an inexpensive option for permanent housing, but are also commonly used for displaced survivors of natural disasters, to accommodate seasonal workers, or as recreational accommodations for those on holiday. The benefits of renting a static caravan include lower cost when compared to renting an apartment, holiday lodge, cottage, or chalet, and a more personal experience that can be tailored to a renter's specific needs.
Choosing a Static Caravan
The vast number of static caravans available for hire means those looking to rent one need to focus their searches and narrow the options to make the task easier. By first deciding on a location and then setting limits for the size caravan needed consumers narrow the choices to a more manageable number. The prospects can be further narrowed by considering the type of hire desired and whether or not there are restrictions such as no pets or smoking.
Location
The location of a static caravan is more than the actual geographic locale, but also involves the type of environment the caravan is in. Renters looking to take a static caravan holiday, or those who need temporary housing, may likely have a geographic region in mind. Once the town, village, or area is identified, they are ready to decide whether they want to rent a caravan at a popular holiday park, a standard caravan park, or a privately owned caravan in a quiet location.
Size of the Caravan
Static caravans typically sleep from two to eight guests, depending on the size and number of bedrooms. Smaller caravans are ideal for couples. Families and larger groups need to ensure there is ample space and enough beds for comfort.
Type of Hire
Other parameters that need to be considered when searching for a static caravan for let are the type and length of rental. There are both onsite and offsite rentals, and rental terms can be anywhere from a few days for a short holiday to a year or more for permanent housing.
On Site or Off Site
The majority of static caravans for let are already placed in park or on private property and are rented on site. However, in some cases, such as when constructing a new house on a piece of land, temporary housing is needed at a specific location. There are companies that specialise in renting caravans off site, and transport of the static caravan is usually included in the contract.
Short Term or Long Term
When it comes to renting a static caravan, the length of stay has a large impact on available choices. Holiday parks typically let their caravans for periods of days or weeks, and occasionally months. The periods of hire may be set as Monday to Friday, Friday to Monday, or Friday to Friday, depending on the rules of the park. Private owners might allow more flexibility in their rental terms. Caravan parks and caravans on private property generally offer longer rental periods of up to a year or more.
Rental Restrictions
Those who want to let a static caravan should make certain they read the rental restrictions governing the caravan and (if applicable) the caravan park. Many owners do not allow pets in their caravans, and still more prohibit smoking inside. Some parks are adult only, and even private owners prefer not to let their properties to families with small children. There are even restrictions against same sex groups of three or more in some holiday parks, unless prior approval has been given.
The following table summarises some important considerations lessees should keep in mind before signing any rental agreement.
| Consideration | Explanation |
| --- | --- |
| Location | Consider the geographic region, as well as the type of park |
| Size | How many guests must be accommodated? Caravans usually sleep up to eight, comfortably |
| On Site or Off Site | Do you need to have the caravan transported to a specific location, or does it need to be in place already? |
| Short or Long term | Is the rental for a weeklong getaway or for a long term stay? |
| Restrictions | Be aware of any limitations on use the park or owner imposes |
The above table is only a partial list of everything that must be considered. If the lessee has special requirements or individual needs, such as handicap access, be sure to inquire about such things before signing a contract to let.
Where to Look for a Static Caravan to Let
Once the list of what to look for is defined, renters are ready to use available means to find the right static caravan for let. They can use tried-and-true methods such as word of mouth or newspaper ads, or they can take advantage of the Internet for an even broader selection.
Word of Mouth
It is always a good idea to let friends, family, and co-workers know when you are searching for anything, as it often turns out that someone knows someone who has the item or provides the service. When it comes to static caravans for let, it is possible to find one by asking around at work or social functions. This method is not for everyone though, as the choices are more limited and it generally takes longer than searching advertisements.
Search Newspaper Ads
Many private owners and caravan parks still advertise in newspapers. These listings might be more focused on the area serviced by the paper, but this is not always the case. Holiday parks may advertise in national papers to reach a wider audience.
Take Advantage of the Internet
Many consumers find the best selection of static caravans for let by scouring the Internet. Caravan parks often have their own websites, and there are even websites dedicated to advertising privately owned static caravans. Social media is another good source for finding static caravans, as many owners and businesses use these as a source of advertising.
The Process of Letting a Caravan
There are a number of regulations regarding the letting of a static caravan. These are designed to protect the owner as well as the tenant or guest. Renters should be prepared to sign legal documents and pay any deposits required by the owner or company. To protect themselves, renters need to know what to expect from the rental, to include compliance with safety regulations and whether basic provisions are part of the agreement.
Necessary Paperwork
Expect to sign a contract that specifies the terms of the rental and any additional charges, such as for damages or cleaning fees. Almost all rentals require a security deposit upfront as well. Most owners or park managers also ask for names and ages of everyone who are staying at the residence.
Know What to Expect Upon Arrival
A thorough reading of the contract and any advertisements regarding a specific property can save renters from surprise and disappointment. Whether hiring a static caravan at a holiday park or renting one to be placed on private property, it is necessary to have a clear understanding of the size, condition, and age of the caravan, as well as what amenities are offered. Renters also need to ensure the property is in compliance with all safety regulations before taking possession.
Standard Provisions
Most static caravans come equipped with all necessary furniture and appliances, fully equipped kitchens, and some basic cleaning necessities. The rental may or may not include sheets, pillows, and blankets, as many guests prefer to bring their own. Towels are rarely provided, so guests need to clarify ahead of time or come prepared.
Safety Requirements
All static caravans for let need to have working smoke alarms, carbon monoxide detectors, and a fire extinguisher. A fire blanket is an added safety measure, but not required. Gas lines, electrical wiring, and appliances should be tested regularly and certificates should be displayed inside the caravan. Do not stay in a static caravan that is not in compliance with all safety regulations.
Finding a Static Caravan for Let on eBay
One great online resource for finding a static caravan to let is eBay. Whether searching for a temporary home or a fun place to stay on holiday, eBay offers consumers convenience, competitive prices, and peace of mind. There are numerous listings for static caravans for let on eBay. A simple search for "static caravan" returns hundreds of listings, and all shoppers need to do is use the search box found on any eBay page to begin their search.
eBay's simple search techniques and easy-to-navigate site attract millions of new customers every day, but features such as their rating system and feedback platform are why so many people continue to return to the site for all their shopping needs. Paypal, the preferred payment method of a majority of sellers, is yet another reason so many consumers shop with eBay.
Conclusion
Those interested in letting a static caravan have many options when it comes to finding the right property. Whether looking for a short term rental for a holiday or a long term hire to serve as temporary housing, consumers can find static caravans of all sizes and at various price points depending on age, condition, and location. Static caravans are available for let in holiday parks, where guests can find a number of fun activities and amenities, on private land, and even on working farms.
Finding a static caravan for let requires some work on the part of the renter. The best way to begin a search is by determining ahead of time what size caravan is needed and deciding on a location. With those parameters defined, consumers are ready to start asking around, sifting through ads, or browsing the Internet to find the right property to meet their needs.