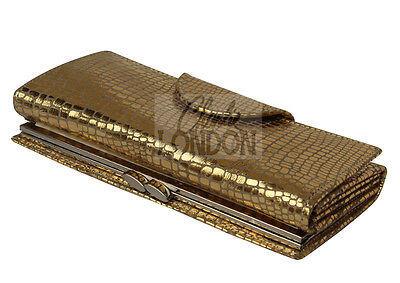 Choose the right designer handbag or purse for mum is not easy. The fact that there are plenty kinds of imitation to designer purse makes the choosing is indeed difficult. Designer purse with good quality is indeed can also become a long term investment which means can be resold in the future days. Many people say that kind of bag as an investment bag which is profitable. However, choosing designer purse or handbag especially for investment bag cannot be taken lightly. Here are several guides on how to find the right designer purse for mum especially if it also acts as investment bag.
1. Choose high quality purse
No matter the brand of the purse; the most important thing to choose is the quality. For every designer purse, you are going to buy, make sure to choose the best quality as you can. The purse will accompany you to most of your events; therefore, a good quality one will be more durable. Also, make sure to purchase the genuine designer purse instead of the imitation especially if you purchase online. Informed yourself with the difference between genuine and imitation of designer purse.
2. Better choose leather
For a mum who mostly has tons of activities, a leather purse is the best choice. The leather purse has the durability, ageless, timeless, and never out of date. You can wear the leather purse for years to come and never look tasteless and the purse will only look better and better. Do we need to say more about leather purse?
3. Neutral color – for a purse which can be worn in every occasion, neutral colors always win. Choose black, grey, or nude colors since these classic color can be paired with any of your outfits. Let say jeans and tank top to glamour little black dress, a neutral colored purse can suit any kind of styles, personalities, and pieces. For those who love brighter colored; it is essential to has at least one neutral colored purse.
4. Avoid large logos
Like any other branded things, trend is a cycle; it comes and goes. When you are thinking of purchasing a designer purse for investment; choose one with large logos which scream the brands. Select a statement piece from a reputable designer with fewer logos to make it stands through out of time.
5. Keep minimal hardware
These days, there is plenty purse trend which involve intricate details and elaborate hardware. These hardware bags indeed seem astonished and eye-catching, however, those are not for everyday use. When it comes to durability and upkeep; hardware is not the options. You surely do not want the stud to fall off or detach. Therefore, it is better to leave the hardware purse on the runway.
6. Reputable reseller
Whether you are purchasing online or at stores; make sure that the purse is genuine. It is also important not to fall for the advertisement trap since there are plenty of designer purse with cheap price. If the price is too good to be true for a designer purse; beware it is a fake.
Please click on the link to purchase
Designer Purse for Mum