Sometimes, even a large boot is not enough. Roof bars allow you to attach a roof box, mounted cycle carrier, ladder, and other items that are too big to fit inside the car. There are several types of roof bars available and buyers should measure their cars carefully to determine which style suits their requirements.
Measuring for Roof Bars
In order to fit roof bars to your car correctly, first measure the width of the roofline from edge to edge. On a car with fixpoints, which are mounting points typically concealed under flaps or sliders, measure the distance between the points to determine the length of fixpoint roof bars that you need. If the car has rails installed, then measure the distance to the outer edge of each rail. For vehicles that have gutters, drivers need to measure across the roof and into the gutter on each side to make sure that the bars attach correctly.
Fixpoint Roof Bars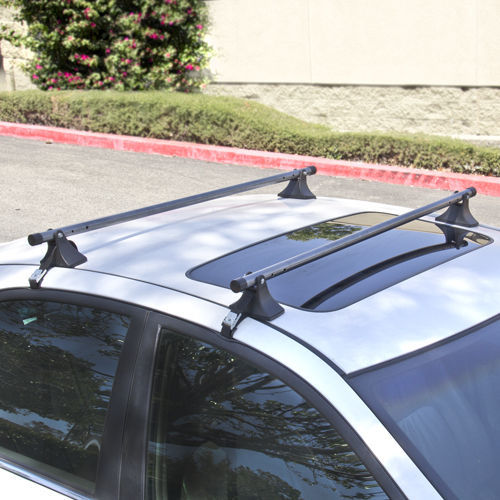 Fixpoint roof bars stay attached to the roof permanently using fixed mounting points, and some offer a universal fit. An additional fitting kit may be necessary to secure the bars to the car. Fixpoint roof bars support a load of around 100 kilograms, which means that they can transport bicycles, skis, kayaks, and other outdoor equipment. Their high strength steel construction keeps the bars in good condition for years. Some car models come with fixpoints installed during their manufacture.
Rail Roof Bars
If your car already has roof rails installed, then you need special bars. These have a low profile on the roof and feature a smart fixing system that attaches them to the car. Matching locks allow you to secure your belongings.
Gutter Roof Bars
There are roof bars specially designed for cars with gutters on the roof. They have rubber coated clamps that fit directly into the gutter without damaging the car. They are extremely strong and secure, with a maximum load capacity of around 100 kilograms. A gutter roof bar kit provides drivers with all that they need to install a set of bars. Use roof locks to ensure that the gutter roof bars stay in place. As these clamp onto the roof, removing them takes some time.
Roof Bar Brands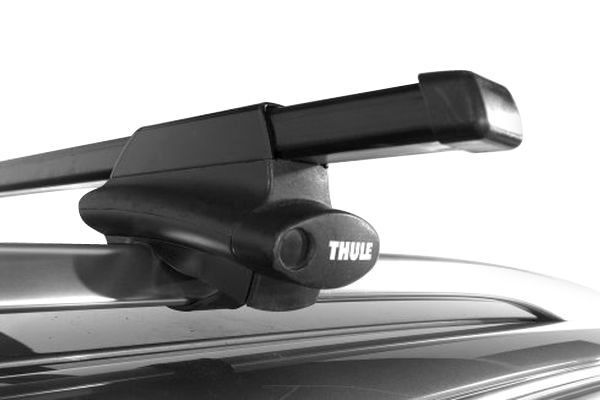 Thule roof bars have rapid system mounts that make them easy to install. Automaxi roof bars come pre-assembled and provide a quiet journey, even at high speeds. Choose solid steel roof bars that come with a spine tool used to open the bars, which keeps your possessions secure. Halfords roof bars provide clamps with pins that are easy to position and attach to fixpoints.