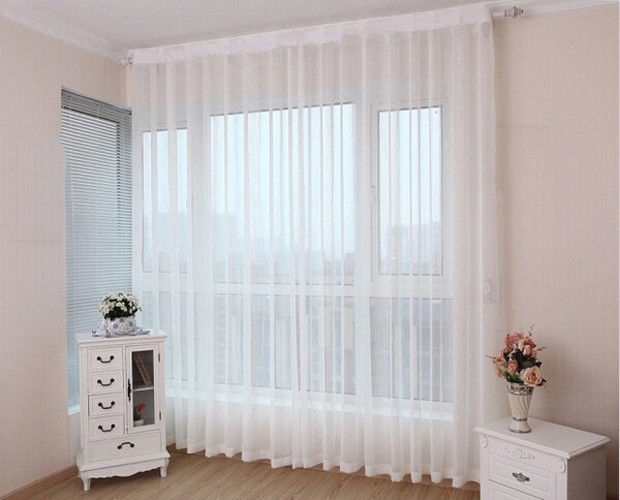 Voile curtains are sheer enough to admit light while creating a screen that filters direct sunlight. Voile can give a room some privacy without the need to darken the room completely. Fitting voile curtains requires just a bit of measuring and a few tools.
Measuring Windows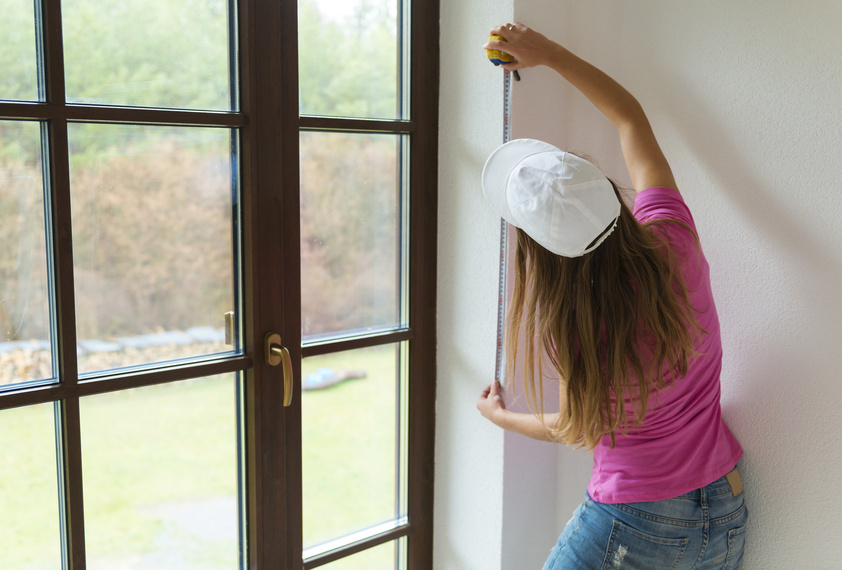 You need to measure the windows carefully before you select the voile curtain panels or blinds. Curtains should hang 8 to 10 centimetres beyond each side of the window, if space permits. Measure from the top of the window casing to the bottom of the window. For full-length curtains, measure from the top of the window to 2 centimetres above the floor.
Tools and Supplies

You can install most curtain rods using simple household tools and minimal do-it-yourself skills. You need a ladder or step stool to reach the top of the window, as well as a measuring stick or tape measure to ensure proper lengths and heights. Be sure to have the curtain rod or pole as well as a pencil and safety goggles. You also need a screwdriver, and having a power drill is a good idea. Remember not to climb on an unsteady ladder.
Selecting Curtains and Poles
Once you measure the windows, it is time to select the panels that most closely fit the measurements. Allow for gathering by multiplying the window measurement by three. Voile curtains and tab top curtains look best when hung on decorative poles. For natural light, kitchen curtains are best in white or light colours.
Installing the Poles
Careful attention to detail is the best way to secure the curtain rods to the wall or window casing. Be sure to wear safety goggles when using power drills and screwdrivers. To hang swags, you need a second pole above the first. First, use a measuring tape to measure the top of the window on each side and use a pencil to mark where to place the rod. Then, use the height mark to draw a level guideline above the recess; this should extend 8 to 10 centimetres beyond the recess on each side. Next, use a spirit level to make a mark on the horizontal line directly above the corner of the recess. Measure from that centre mark to the outer edge of the window and mark the position for the brackets. Position the end support on the mark and use a pencil to mark off attachment holes. Remove the end support. Plug the attachment holes, if necessary, and drill pilot holes with a cordless drill or a screwdriver. Screw the brackets into place on both sides.
Hanging the Curtains
Thread the curtain pocket or the tabs through the pole and gather it evenly over the length of the pole. Attach the pole to the bracket by securing the screws through the supports and into the rod.