Jewellery chains come in all sizes and styles and when one breaks, people deem it unwearable. However, there are ways to fix antique jewellery chains without having to send the piece to a repair shop and drain your wallet. You can learn how to fix these chains at home to save money, as well as to alleviate the heartache of thinking you can never wear the piece again.
Necessary Repair Materials and Tools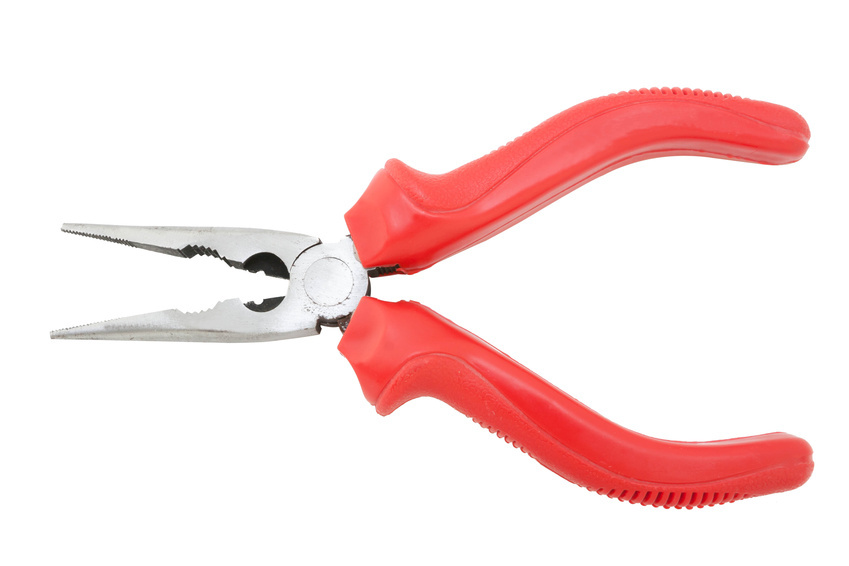 You need a few simple items to fix an antique chain properly so you can wear it again and hold on to some of its value. Make sure you have a small jewellery magnifier or pair of reading glasses, a set of needle-thin pliers, and a new clasp, if necessary.
Using the Materials and Tools
The magnifier or reading glasses help you see when a small and intricate link has come loose. When one link breaks, it can ruin the necklace. You can use the pliers to remove the broken link and then fit the other links back together with ease.
Removing and Repairing Links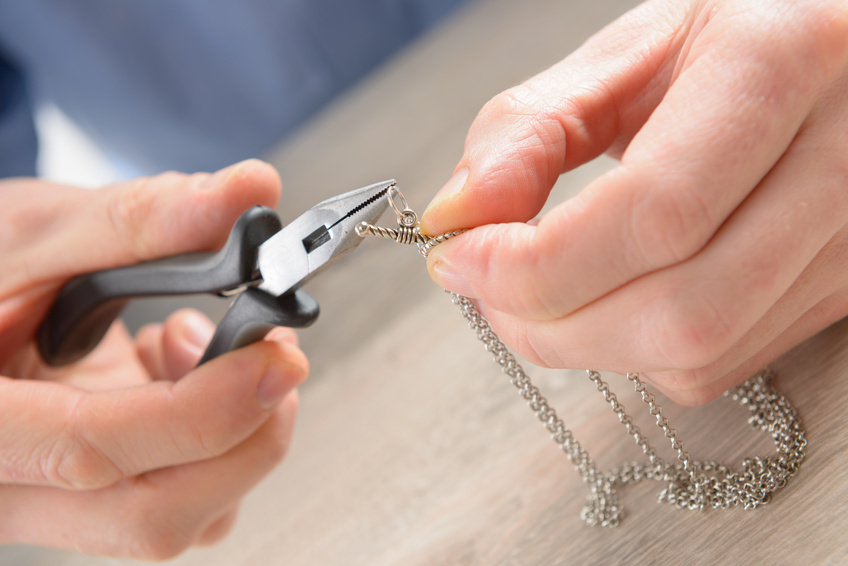 Take the pliers and gently twist open the broken link. Once open, remove and discard the link. Using the pliers, open the link at one end of the chain and then twist the link around the other end until it fits together as it should. Your necklace may be a tiny bit shorter at this point due to the broken and discarded link, but it is now a wearable part of your collection.
Fixing the Clasp
Sometimes it is not a link that breaks, but the clasp. You do not need to take the chain to a jewellery repair shop to fit a new clasp. Instead, you can buy a new clasp and do this yourself. First, remove the broken clasp from the jump ring, which is the large clasp at one end of the necklace. You can use your pliers to manoeuver the clasp off the jump ring, but be careful not to damage the jump ring. Attach a new clasp to the ring and you can once again close and wear your necklace.
Other Repairs
Sometimes an antique necklace just twists to the point where you want to give up. This is when you should lay the chain on a flat surface and begin removing all the knots using a small set of jewellery tweezers. Begin gently pulling at the knot, but if it does not move easily, apply a bit of baby oil to loosen the knot and ensure the knot slides loose easily. For extra difficult jobs with links and clasps, you may need a soldering tool. Always use gloves, a pair of goggles, and extreme caution when soldering.