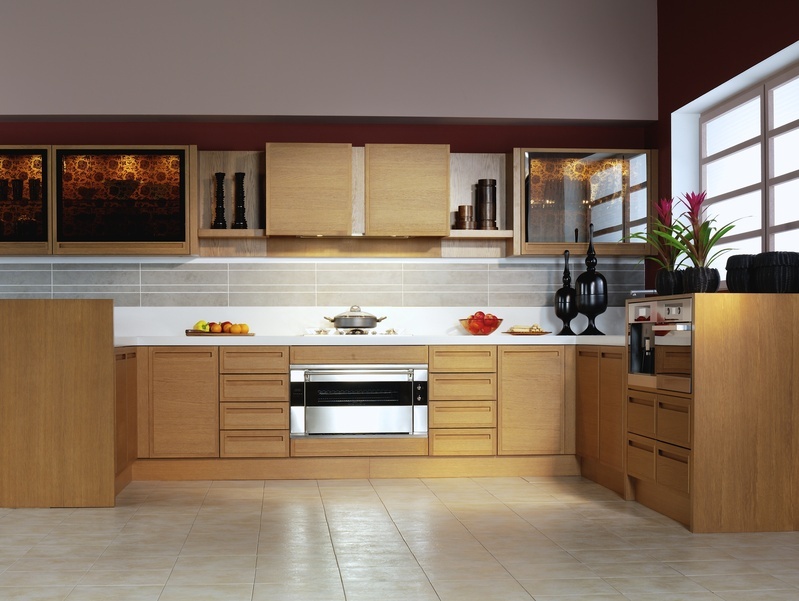 You love your beautiful wooden cupboard doors, but over time, small nicks, dings, and scratches appear. Whether your doors are painted or stained, there are some simple ways to fix and repair minor cosmetic issues without paying for a professional repair. Eliminate those unsightly marks with a few simple steps, and ensure your cupboards stay beautiful for years to come.
Repair Scratches
Fill in small scratches easily with a touch-up marker, filler pencil, or crayon that matches your cupboard doors exactly. Gently colour in the scratches, and then buff them with a soft, microfibre cloth. If the scratches or dings are deeper than surface scratches, you can camouflage them with matching stain. Sponge wood stain onto your cupboard doors and allow them to dry. If you can still see the scratches, fill them in with a matching marker or pencil to completely cover the area. Another option is to sand away the scratches or nicks with fine sandpaper, then stain over them to render them invisible. In a pinch, you can use shoe polish to cover minor scuffs on your cupboard doors.
Fix Dents
If there a dent in your wooden cupboard door, then try applying heat to fix the damage. Plug in an iron and wait until it is hot and steamy, then let the steam do its magic. Place a paper towel or cloth over the dent, and apply the iron to the wet dent on high. This should actually lift out the dent using the hot steam from the iron. Another option is to fill in the dent with wood filler, then sand it down and wipe the excess away with a microfibre cloth.
Fill in Gouges and Holes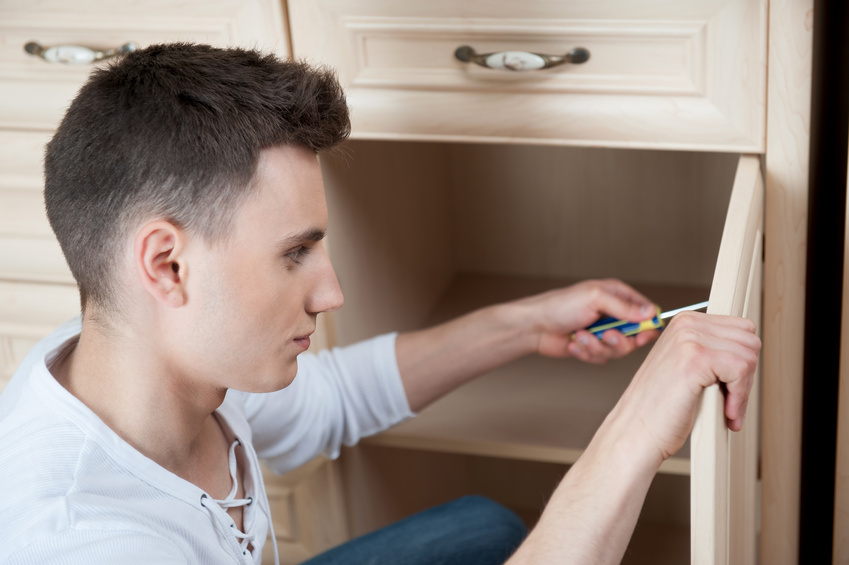 For deeper holes and gouges in your cupboard doors, consider using a shellac stick. Choose a stick that matches the colour of the doors, and melt it. Spread the shellac in the holes, using a putty knife to scrape away excess shellac. Allow the shellac to dry, sand it down with fine grain sandpaper, and then stain or paint the area to help it blend into the rest of the wood. For minor gouges, a wax stick does the job, but it may take several strokes of the stick to completely fill in the gouges. Use a putty knife and a tack cloth to remove excess wax.
Polish and Maintain

Once you finish fixing scratches, nicks, dings, and gouges, protect your cupboard doors by adding a lacquer finish to seal them. First, buff the cabinets with sandpaper and remove dust with a soft cloth, then use a paintbrush to add a polyurethane varnish to the doors, and allow them to dry. This adds a brand-new finish to your doors, especially if they were in poor condition before you made repairs.