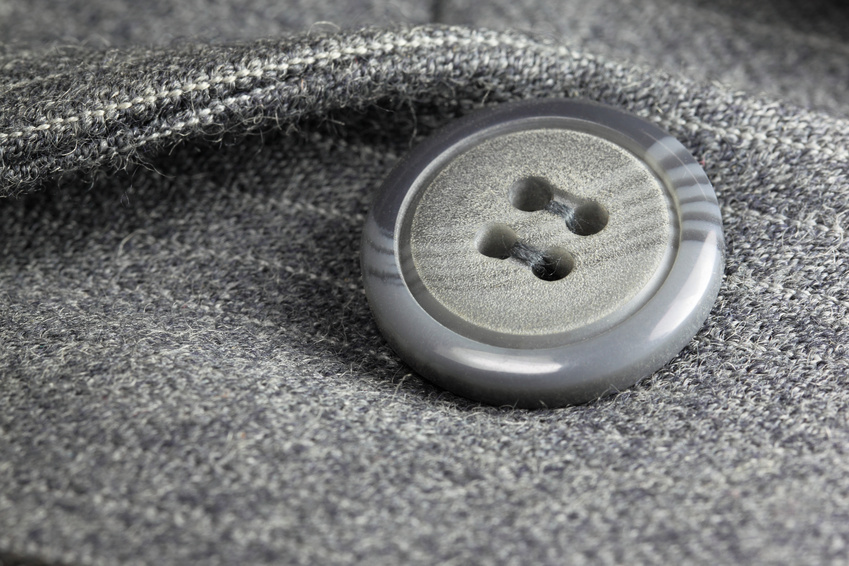 Manufactured from coarse, thick wool, duffle coats were originally intended to fit over another coat, and are thus known for their roominess and warmth. Both trendy and classic, these winter coats are easily distinguishable by their hood and toggle buttons. Over time and with use, the toggle buttons may become loose or fall off. When this happens, it is important to sew the buttons back on to restore the coat's function and appearance.
Assembly
Place your duffle coat face up on a flat working surface. Be sure to line up the corners and edges of the coat to ensure symmetry between both sides. If missing, replace the toggle clasp on the wool coat, then pin the toggle in place on both sides, ensuring proper placement. If necessary, use a ruler to make sure that each toggle button is equally spaced from both each other and the edge of the coat. Generally speaking, the loop side of the toggle clasp should go on the right side of a women's duffle coat.
Threading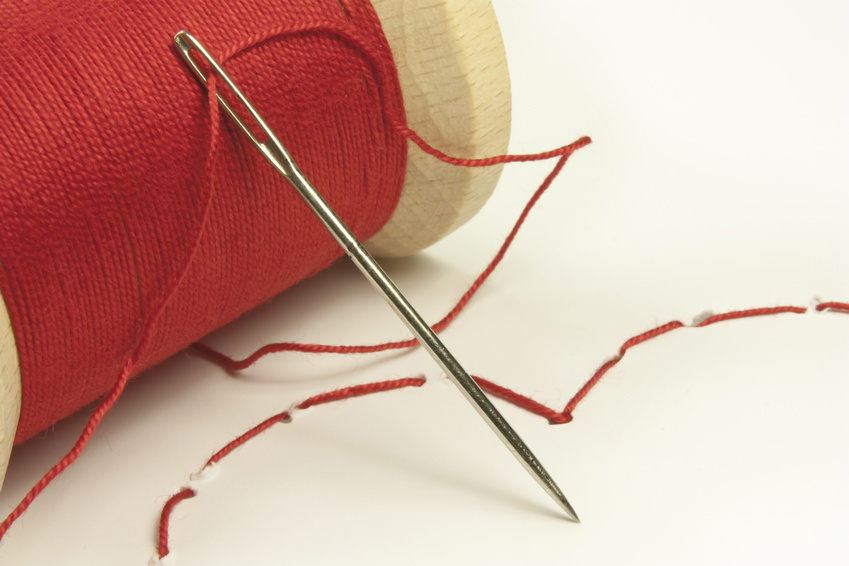 Thread a needle with 25 cm of thread; the colour should match that found on the other duffle coat buttons. Insert the needle up from the underside of the wool material, and pull it through until the knot stops the thread. Use four or five small stitches to sew the toggle securely in place. To avoid looking sloppy, the last stitch should end on the underside. To secure, tie a small, tight knot snugly against the wool fabric and cut off the excess thread. When finished, stitch the toggle clasp to the coat's other side, following the same process.
Final Check
Once you have securely sewed the toggle button onto the duffle coat, remove the pins and try it on. The toggle clasp should align and fasten properly on the jacket.
Toggles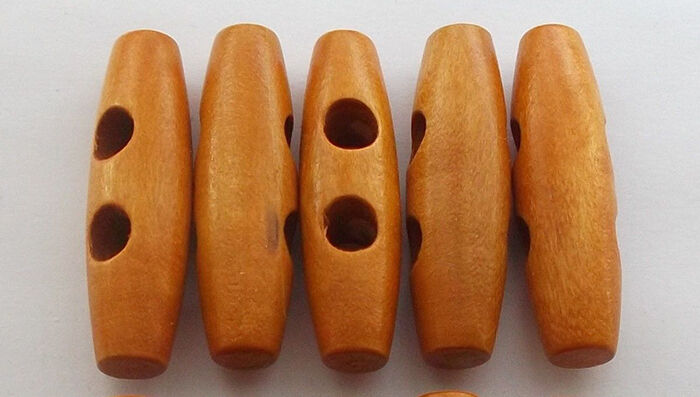 A signature feature of the garment, these large toggle buttons allow the wearer to open and close their duffle coat without having to take off heavy gloves or mittens. The clasps on these coat buttons also prove more kid-friendly and are easier to manage than small buttons or zips. Toggle clasps are often made of horn or an imitation horn-like substance and set in leather or imitation leather hasps. They were traditionally hung on rope links; however, many modern day manufacturers use leather instead to boost quality.