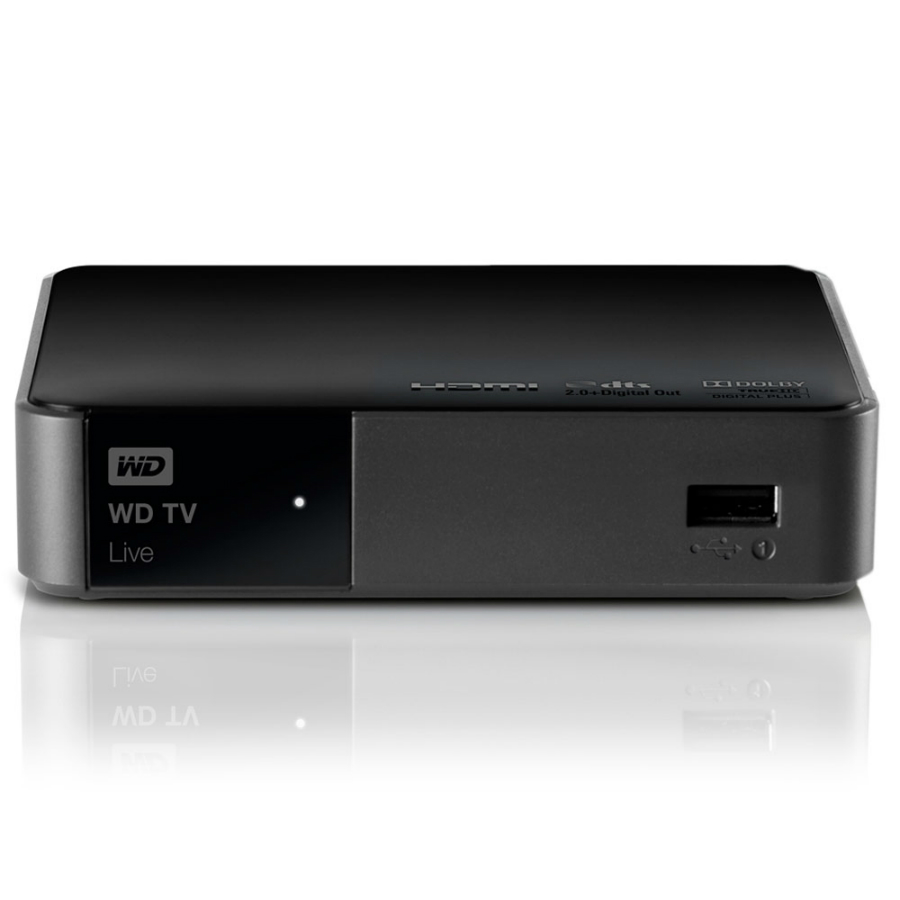 TV broadcasting in the UK is moving from analogue to digital signals. The digital switchover is designed to improve the quality of the transmitted signals and it allows the use of the most advanced technology as well as reducing costs. Digital signals are more efficient because they are able to carry more TV services, such as wireless broadband, mobile TV, and extra channels with high-definition. In order to continue receiving TV broadcasts after the analogue signal is switched off, buyers require special equipment. Digital signals are transmitted to digital receivers that are either integrated into the TV or available as separate boxes.
When considering how to get digital TV, it is helpful to understand digital tuners, there features, and how to get digital TV on a computer. All of the necessary equipment to get digital TV can be bought from high street electronics shops and larger supermarkets, as well as online at eBay.
TVs With an Integrated Digital Tuner
Many modern TVs, such as LCD, plasma, and flat screen TVs, have integrated digital tuners with streaming features, so they do not require separate boxes in order to receive digital TV. These TVs are commonly known as connected TVs or Smart TVs: these terms are used interchangeably. They can connect to the internet and allow the viewer to watch and record an array of programmes.
Benefits of Integrated Digital Tuners
The main benefit of having a digital TV tuner integrated is convenience because it helps to save on space. It can be operated with one remote control and the number of cables is also reduced in the living room.
Disadvantages of Integrated Digital Tuners
TV broadcasting standards are constantly changing and this can in fact be a disadvantage for TVs that have a tuner built-in. TVs without an in-built tuner are, in some respects, easier to upgrade because they use boxes external to the TV that can be replaced at a small cost. In general, TVs with integrated tuners are more expensive than those without, so the replacement cost can be high if the digital TV technology needs to be upgraded.
Features of Digital Receivers
External digital receivers are set top boxes that accompany TVs that used to receive analogue signals. The simplest set top boxes are built only for receiving and broadcasting digital signals. However, when purchasing a digital receiver, buyers can choose from a range of extra features. It is recommended to buy digital receivers that have the "digital tick" logo because they are guaranteed to work after the digital switchover is complete.
Electronic Programme Guide
The electronic programme guide is a beneficial feature that helps buyers to find programmes and plan their viewing. Standard electronic programme guides cover a period of seven or eight days, while many also offer a feature that allows the viewer to set reminders or record all upcoming episodes of a particular programme.
Recording and Storage
Viewers who like to record their favourite programmes should buy a receiver with a recorder and integrated storage space. Buyers should consider how many programmes they would like to record in order to decide how much storage space is required. Some receivers may also have a catch-up TV feature that allows viewers to watch past shows without having recorded them. Many modern TVs feature high-definition and this should be paired with HD recorders.
Digital TV on Computers
It is possible to use personal computers to access digital TV conveniently. This means that favourite programmes can be enjoyed while browsing the web and chatting online with friends. In order for the computer to broadcast digital TV, a PCI card can be inserted into the computer or external USB boxes can be attached. After they are connected and the appropriate software is installed, digital TV broadcasting should be ready to operate. Remote controls can be used to interact with the programme.
External TV Tuners
External TV tuners for computers are plugged in with a USB connection. They are portable and can be used for many computers around the house. They are the best solution for laptops whose compact build does not usually allow the installation of an internal tuner. USB tuners are used with aerials. External TV tuners for computers require no additional power source.
Internal TV Tuners
Internal TV tuners used in computers are cards that go into the PCI slot. They work best with gaming and media computers. They are not as flexible as external tuners because they are not so easily removed and attached to other computers. However, they offer a slightly higher image quality because of their wider bandwidth. PCI cards can have several additional features, such as dual input that delivers two programmes at once or records one while the other is watched. Internal tuners work best with external aerials that provide the best image quality. PCI cards can sometimes record game videos when they are inserted into games consoles.
Satellite and Terrestrial TV
Digital channels can be transmitted via satellite or terrestrial methods. Satellite and terrestrial TV differ from each other by the equipment used for transmitting the signals. Satellite signals are transmitted via communications satellites that orbit the earth. Terrestrial signals are transmitted by using devices that are located on the ground. In order to use some satellite services a dish is required that may need planning permission if the building or the conservation area is listed.
Using an Aerial
An aerial is a wire that is used for transmitting signals and it is generally placed on the top of a house. When using cable or satellite services in the UK, no aerial is required. For example, Virgin Media, Sky TV, and Freesat can be viewed without an aerial. The services that require an aerial include Freeview, Top Up TV, and BT Vision. If the rooftop aerial needs to be installed or replaced, this should be left to a specialist.
Buying Digital TV Equipment on eBay
In order to receive digital TV, you may consider buying a TV that has all of the features integrated. However, you may already have a TV set that you would like to keep, so you may opt for equipment that enables the TV to show digital broadcasting. If you are looking for digital TV equipment on eBay, you can start your search by typing the keywords into the search box located at the top of every page of the site. If you need to receive digital TV signals, search for "set top box". If you plan to watch TV on your computer, then your search terms could be "TV tuner card". These searches generate a list of results. You can browse the results to see what eBay sellers have to offer or sort by price if there is a particular budget. It is also possible to filter by the item's condition to find only new or used items.
Read the Item Description
When you have found the digital equipment that you wish to purchase read the item description and look at the photos carefully. The seller should provide sufficient information for you to ensure that the digital TV equipment is compatible with any existing equipment that you have. The seller should provide details about the accepted payment methods, postage and packaging costs, and returns policy. If any of this information is missing, or it there are any questions, feel free to contact the seller directly by using the "Ask a question" link in order to make sure that you get the best digital TV equipment. If the digital TV equipment is bulky or heavy then it may be a good idea to find a local seller. A local seller may allow you to collect the item in person, which can help to reduce the delivery costs.
Buy With Confidence
To buy with confidence, consider looking for a Top-rated seller. Top-rated sellers are known within the eBay community for being reliable, as well as providing excellent products and customer service.
Conclusion
After the digital switchover, the UK will use only digital signals to transmit TV programmes. Digital TV is more efficient than analogue because it is able to deliver extra features and high-definition. Digital signals are received with special equipment, such as digital tuners. Some more modern, advanced TVs already have a TV tuner built-in. Although it is convenient, it can set some limitations to future development: if the tuner needs to be upgraded it may be necessary to replace the entire TV as opposed to only an external set top box. Set top boxes are suitable for TVs that have no internal tuners or for TVs with integrated analogue tuners. Digital receivers often have useful features, such as an electronic programme guide, recording abilities, and storage space. Digital TV can also be watched on computers with internal tuner cards or external USB boxes. When buying suitable equipment for a TV or computer, an aerial may be needed in order to receive certain services. When the buyer is ready to get digital TV, they can find all of the necessary equipment on eBay. Additionally Google Chromecast is now available on the eBay marketplace. This allows users to stream from mobile devices straight to their TV!