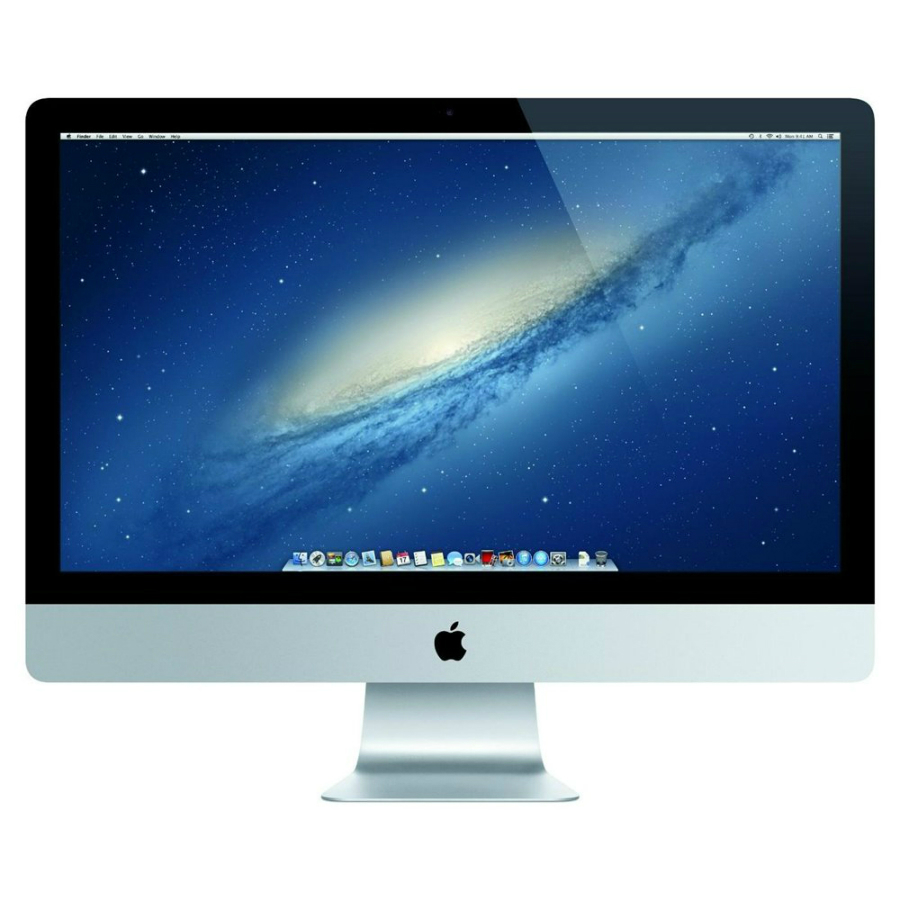 Apple desktops and all-in-ones are superior choices when it comes to selecting a computer. While there is more focus today on smaller Apple products, such as the iPhones and iPads, do not overlook Apple desktops as a main home or business computer. Apple Desktops offer the advantages of a traditional desktop with a sleek modern design and quality software. The new Apple desktop screens are just 5 mm thick on their edge and take up 40 per cent less volume than previous models. The desktop and all-in-ones operate with a beautiful display, great for viewing graphics and everyday operation. They also offer greater hard drive space and are upgradeable, giving them even more longevity. Apple desktops and all-in-ones are a good investment and reflect the quality of style and performance expected in a Apple product. After purchasing an Apple desktop and all-in-one, the next consideration is how to best use the machine over time. Most desktop users want to know how to maximise their Apple desktop's performance and increase the Mac's longevity. There are a few steps consumers take to get more out of their Apple desktops and all-in-ones.
Apple desktops and all-in-ones are available at different venues including electronics shops, Apple Stores, and online at eBay. To maximise the performance and get more out of Apple desktops and all-in-ones, customise an Apple desktop and all-in-one, learn about the desktop, download software updates, monitor hard drive space, and back up files.
Customising an Apple Desktop and All-in-One
Customisation is available for consumers concerned about Apple desktops or all-in-ones meeting their needs. The Apple Online Store allows consumers to customise their Mac with options and features. Popular options include larger hard drives and faster processors. While Apple desktops and all-in-ones are fully capable of of performing everyday functions, such as Internet searches, email, and word processing, some consumers require more memory and faster processors. This is true for gamers who desire greater graphics, and those with substantial media collections. Additional memory not only helps consumers get the most out of their computer, but it also makes it more productive. Those who consider customising a brand new computer need to think about the intended use of the Apple desktop or all-in-one. Check the system requirements of the applications to make sure they are compatible with the desktop.
Learn About the Desktop
It is important to learn about any piece of equipment, including an Apple desktop, in order to get the most out of the technology. There are many different ways to learn about the desktop through Apple, online, and other forums. Attend workshops after purchasing a new computer or to learn about an older desktop computer. While, many opportunities exist through Apple Stores, there are also numerous video and text tutorials available online free for consumers to explore.
Workshops
Apple offers free hour-long workshops at Apple Stores on a plethora of different topics. Workshops target both beginners and pros, and teach numerous subject areas including getting started, photos, videos, music, productivity, and business. Sign up online in advance for the workshops to reserve a spot.
Youth Programmes
Apple offers free workshops tailored specifically to children ages six to 13. Apple's youth programmes include workshops, field trips, and Apple Camp. These youth programmes are great for families with young children. The programmes teach children new skills on Mac programmes. Search locations and register online for these programmes.
One to One Training
One to One training is a unique program that is available only at the purchase of a new Mac in store or online. The programme is not free, and offers both personal and group training on a wide range of topics. With the programme, Apple sets up email, transfers media files, works with iCloud, and creates a tailored curriculum to the consumer.
| Apple Workshops | Cost | Available For |
| --- | --- | --- |
| Workshops | Free | Anyone, beginners or pros |
| Youth programmes | Free | Kids ages six to 13 |
| One to One training | ££ | New mac purchasers |
Apple offers great learning programmes through their shops. They also offer free online video tutorials for those consumers who wish to learn from their homes. Choose an Apple workshop or training programme or search the Internet for a video or text alternative.
Download Updates
It is important to keep up-to-date with Apple software updates. Although most desktop computers notify users periodically, use the Apple icon on the desktop to navigate to software update manually. Updates fix critical security issues and enrich the software experience. Downloading updates keeps older Apple desktops and all-in-ones current with new software. New software keeps the Apple desktops functioning more optimally over a longer period of time. Also, browse and download any applications from the Mac App Store that maximise the Apple desktop's performance.
Monitor Hard Drive Space
Monitoring the hard drive space of the desktop is important to maintain the health of the computer. Use Disk Utility to check on the hard drive and determine if failure is imminent. From Disk Utility, click on the hard drive in the top left column and near the bottom it should say "SMART Status: Verified". SMART stands for Self-Monitoring Analysis and Reporting Technology. If SMART Status is displayed, but it is not "Verified", the drive is at risk for failure. Use the Activity Monitor application to view detailed information about how much memory is left on the computer and how it is used. The more applications run at one time, the more memory is used up on the Apple desktop. Check the activity monitor to determine whether a RAM upgrade is needed on a slow computer. There are a few different tips for freeing up hard drive space, including emptying the trash, uninstalling unused applications, archiving old files, and more. Look for more tips for freeing up hard drive space online or through Apple Support.
Back Up Files
Apple desktop computers hold a plethora of personal and professional data and files. In the event the hard drive is damaged or fails, the loss of the files and data is often devastating. Backing up files ensures that the contents of the desktop are still protected no matter what happens to the hard drive. Decide whether to back up all of the Apple desktop's files or just the most important files. There are a few different options available to back up files, including using a cloud-based service, discs, flash drives, or larger external hard drives.
Time Machine
Time Machine is the backup application that comes with Mac OS X Leopard. Time Machine is used in conjunction with an external hard drive. Purchase external hard drive Time Capsule from Apple or any other brand external hard drive. Choose an external hard drive that is at least as large as the Apple desktop's internal hard drive. Time Machine automatically backs up the entire contents of the Apple desktop including system files, documents, music, videos, applications, preferences, and emails. The application also remembers the system in the past by keeping backups every hour in the past 24 hours, daily backups for a month, and weekly backups until full.
How to Buy Apple Desktops and All-in-Ones on eBay
If you are looking to buy an Apple desktop or all-in-one, head online to eBay. eBay offers thousands of Apple products to meet your needs. First, formulate keywords that describe the Apple desktop or all-in-one for which you are looking. Input the keywords into an eBay search box and sort through the listings. Narrow results by selecting words to describe your ideal Apple desktop. The broader the keywords describing the computer, the larger number of listing results. Investigate all sellers' reputations before making any purchases. eBay's Top-Rated Sellers are particularly trustworthy sellers on eBay's marketplace.
Make sure that any listing matches the desired condition and cost. Because of the high quality of Apple products, Apple desktops often have a relatively high resale value. Listings also contain valuable shipping and return information. Consider purchasing an Apple desktop or all-in-one from a local seller. eBay allows consumers to conduct an advanced search that allows consumers to specify searches by zip code and by in-person delivery. No matter which type of search is conducted, review all of the contents of a listing and ask any unanswered questions to the seller.
Conclusion
Apple Desktops are a superior choice for a home or work computer. Their sleek, modern design displays incredible graphics while offering exceptional performance. One of the biggest advantages of the desktop is the increased hard drive space. Consumers are also able to easily upgrade the memory to give the desktops greater longevity. It is important for consumers to get to know their system. Apple offers free workshops, youth programmes, and one to one training to teach consumers new skills to get the most out of their computer. In order to maximise the Apple desktop's performance and get more out of the computer, there are a few recommended steps. To maximise the performance and get more out of Apple desktops and all-in-ones, customise your Apple desktop and all-in-one, learn about the desktop, download software updates, monitor hard drive space, and back up files.
Apple desktops or all-in-ones are a great investment. eBay offers a huge selection of Apple desktops and accessories, no matter which kind you are looking to purchase.