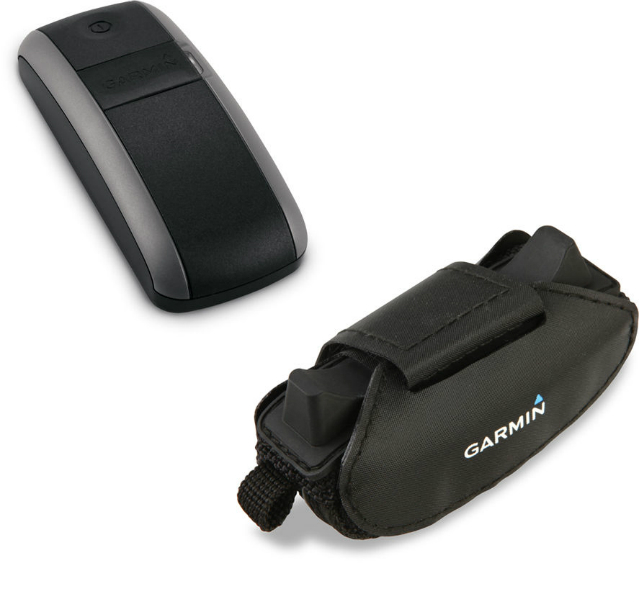 Using a map to get around in a car is like watching TV via a tube TV. Yes, both of these items work, but technology has developed something better. GPS navigation systems have many advantages that maps do not, including the ability to give directions as the driver operates the vehicle while pointing out upcoming gas stations or shopping centres. These devices can also precisely locate a vehicle using a satellite positioning system, so drivers never again have to wonder where exactly they are.
Once buyers make the decision to purchase a GPS unit from a store, or from an online website like eBay, they can upgrade the system by purchasing several accessories. GPS accessories for car models are designed to make life easier for drivers by offering features like dashboard mounting and audio directions. When it comes to selecting the right GPS accessories, choose items that fit with how the customer uses the unit in order to make the best purchase.
Carrying Cases
Most GPS navigators are sold as portable devices. This is exciting because it allows the owner to use them while they are in the car, and even while they are walking. For example, if the owner is planning a day hike, he or she can use the GPS system to find their way to the park. Then all the owner has to do is remove the GPS navigator from the car and take it along to get directions while they walk.
Things to Note About Carrying Cases
The downside to a portable GPS system is that the unit can easily get damaged. For this reason, many manufacturers sell GPS carrying cases. This accessory stores the GPS unit in a small pouch where it is protected. As mentioned above, it is great for when the owner wants to use it while walking. It is also ideal for when the owner does not want to leave the GPS unit visible inside of their car. Sometimes thieves break into cars just to get a highly sought after GPS unit. Storing a unit inside a carrying case, hidden under the dashboard, prevents this type of thing from happening.
Car Mounts
Handheld GPS devices are not safe to use when driving a car because it means the driver must use one hand to hold the unit. Purchasing a car mount allows the GPS system to work safely without having to be held. This simple accessory is an ideal safety measure that helps cut down on automobile accidents.
Dash-Mounted Units
The most common car mounts are those that attach directly to the dashboard. These are called friction mounts, and work best when used on perfectly flat surfaces. The main problem with friction mounts is they have trouble working on curved or pebbled surfaces, so owners who have a leather-lined dash do not get much use out of these models
Window-Mount Units
Window-mount units attach to the windshield via suction cups. They are ideal for cars with a curved dash that cannot hold a friction mount. However, buyers should keep in mind that in some areas mounting anything against the windshield other than a rear-view mirror is illegal. Using a window-mounted unit can result in a costly fine if the buyer does not do their homework.
Vent-Mounting Units
The third type of GPS mounts include those that attach to the car's AC vents. This type is ideal because it puts the system very close to the driver who can easily operate it. The downside is that the GPS unit blocks some of the air coming out of the vent. Furthermore, some vents are not strong enough to hold even lightweight GPS units.
Cup-Mounting Units
The final type of car mount for a GPS unit is one that attaches to the cupholder. This mount puts the GPS unit squarely in the middle of the vehicle where it is easily accessible. It is ideal for users who cannot use a dash mount, have weak car vents, or cannot place a mount on their windshield. The downside to this mount is that it takes up a cupholder, meaning that someone in the car is going to have to hold on to their drink.
Screen Protectors
GPS units come with bright LCD screens to allow users to clearly see the directions. However, these screens are susceptible to glare from the sun, and are also easily scratched. Even finely manicured nails can create havoc on a GPS screen. Buying a screen protector ensures that the system is kept safe. The screen protector adds an extra layer of plastic over the screen to protect it from potentially being damaged. As an extra bonus, screen protectors also cut down on sun glare to allow users to view the screen better.
Car Adapters
Some types of GPS systems come with rechargeable batteries. This is good for the environment as well as the owner's pocketbook, but at some point those batteries are going to run out of power. The bad news is that this could happen when the owner is lost and requires the GPS most. Be proactive in keeping the GPS system powered by purchasing a car adapter for the system. Most car adapters work by plugging into the cigarette lighter, or another power outlet in the car. They draw electricity from the car's battery when the car is working. Some models keep drawing power even when the car is off, and this can lead to dead batteries. Therefore it is always wise to remove the GPS system from the adapter when it is not being used.
Traffic Updates
Those who live in busy cities know how frustrating it is to be stuck in traffic. GPS systems have the ability to detect high traffic areas, and give alternate directions to help drivers avoid becoming stuck in bumper-to-bumper traffic. This accessory works either with the car's FM radio, or wireless Internet to instantly update traffic on the GPS system. While those who live in the countryside can likely forgo this item, it is almost an essential item for city dwellers.
Map Updates
Maps change over time, but GPS maps usually change faster than others. This is because GPS systems are constantly updating more than five million points of interest that include gas stations and shopping centres. These stores come and go much faster than roads, and having a system that is only a few years old can mean it is already far behind. Purchase map updates to keep the GPS system relevant for best results.
Data Cables
Data cables are essential for GPS systems. They allow the GPS system to download data from map updates. It is also possible to use data cables to recharge the battery in the system as well.
Communicator Plugins
Having a GPS unit that is able to talk to the owner is extremely helpful to those that are driving. Having the driver be able to talk to the GPS unit is also important for easy exchanges of information. The talking feature allows drivers to keep their hands and eyes on the road while using their GPS system effectively. Most modern GPS systems come with talking features already preloaded onto the console. Older models, however, still need to use a communicator plugin that allows them to talk. Consider this feature if the owner is usually alone in the car while driving, and therefore cannot operate the GPS system as easily.
Buying GPS Accessories on eBay
eBay is the place to go for all your GPS needs. Not only can you buy your GPS system directly from eBay, you can also get the accessories you need at a price you can afford. In fact, eBay's prices are usually well below retail prices so you can use the extra money you save on the GPS unit to get the extra accessories you might want. It is no wonder that so many buyers prefer to use eBay for all of their shopping needs.
Finding GPS Accessories on eBay
Finding the right GPS accessories means knowing how to search on eBay. Start off by doing a broad search for 'GPS accessories' using the search engine. This limits results to only GPS accessories, but at this point the listings are likely to be too large for browsing. Try narrowing the search further by selecting a feature, such as 'GPS car mounts'. You can even search for accessories that match the brand of your GPS unit, such as 'TomTom GPS accessories'. This gives you a list of results that are compatible with TomTom GPS systems. eBay's search bar helps users to locate exactly what they are looking for without the hassle of combing through an overwhelming amount of options.
Conclusion
A GPS navigation system used in a car helps keep drivers on track without getting them lost. Better than maps, GPS systems give highly accurate directions, traffic updates, and even precisely pinpoint the location of the car. Many GPS models come with a wide variety of accessories that customers can buy through eBay. Choosing the right accessory means finding out what is essential to the owner's driving habits.
Owners who have young children may need to protect their GPS unit by purchasing carrying cases and screen protectors. A car mount allows the driver to safely use the GPS unit while driving, and communicator plugins let the GPS system talk the driver through any type of navigation. Data cables and power adapters keep the system plugged in while map updates ensure that the unit is always up to date. Customers who focus on accessories that are important to them usually find that they are much happier with their GPS system.