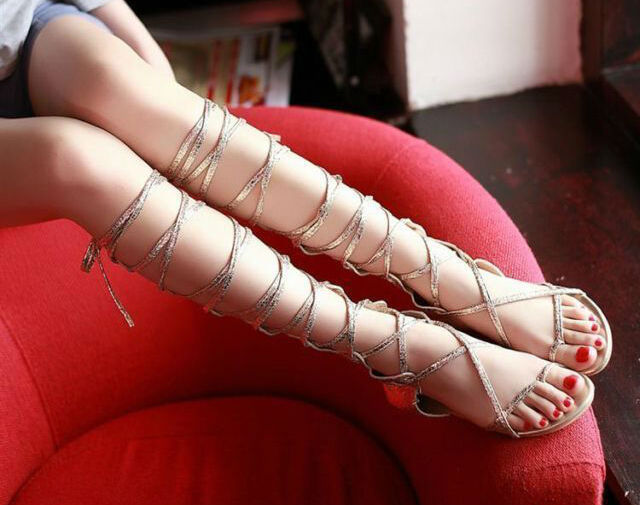 Gladiator sandals continue to be a popular summer shoe due to their comfort, wide range of styles, and the fact that they go with such a vast selection of outfits. Depending on their style, gladiator sandals can take the one outfit from casual summer day wear to glamorous summer evening wear. To get that glamorous summer look, pair various gladiator styles with maxi skirts, short summer dresses, capri pants, shorts, or jeans.
Gladiator Sandals With a Maxi Skirt

When worn with a maxi skirt, gladiator sandals can take the style from casual to dressy, depending on the particular style of sandal. Ankle-high gladiator sandals go best with a summer maxi skirt. For a casual look, choose flat sandals with a long flowing maxi skirt or maxi dress.
Gladiator Sandals With Short Summer Dress
For a classic summer look that oozes glam, pair tan gladiator sandals with a white cotton dress. Simple and stylish, this look can be pepped up with some colourful costume jewellery or a cute, colourful handbag, ready for an evening out. With a short summer dress that sits above the knee, pair it with strappy gladiator sandals that wrap above the ankle, half way up the calf. This is a great look for those who want to make their legs appear longer and slimmer. As with maxi skirts, a long summer dress is better paired with low ankle gladiator sandals.
Gladiator Sandals With Capri Trousers
Women's gladiator sandals look chic when paired with a pair of slim-fitting capri trousers. To make a statement with the shoes, choose calf-length gladiator sandals with plain capri trousers and cute blouse. Capri trousers suit both low ankle gladiators and tall gladiator sandals.
Gladiator Sandals With Shorts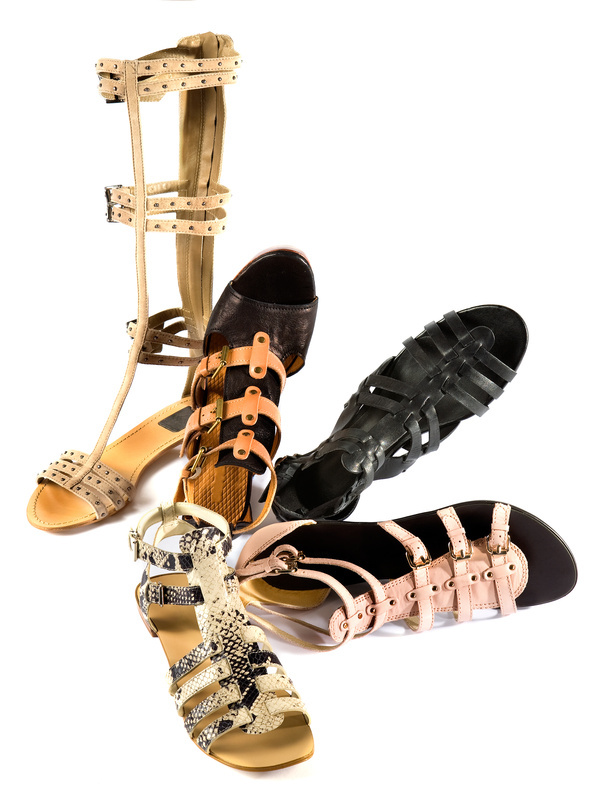 For those who want to wear tall gladiator sandals that sit above the calf, then it is ideal to pair these with shorts. Choose a plain outfit and let the dramatic styling of the boots speak for themselves. Tall gladiator sands with a flat sole give a more casual look, while those with a heel create a more glamorous look and are ideal for a girl's night out partying or at a club. A good quality pair of leather gladiator sandals also helps to create a more glamorous summer look.
Gladiator Sandals With Jeans
Gladiator sandals with jeans allows for a great deal of flexibility. The one rule to remember is not to wear the sandals over the top of the jeans. Chunky wedge gladiator sandals or platform gladiator sandals help to dress down a jeans outfit. To glam up the jeans outfit, choose striking shoes, like a pair of heeled gladiator sandals.