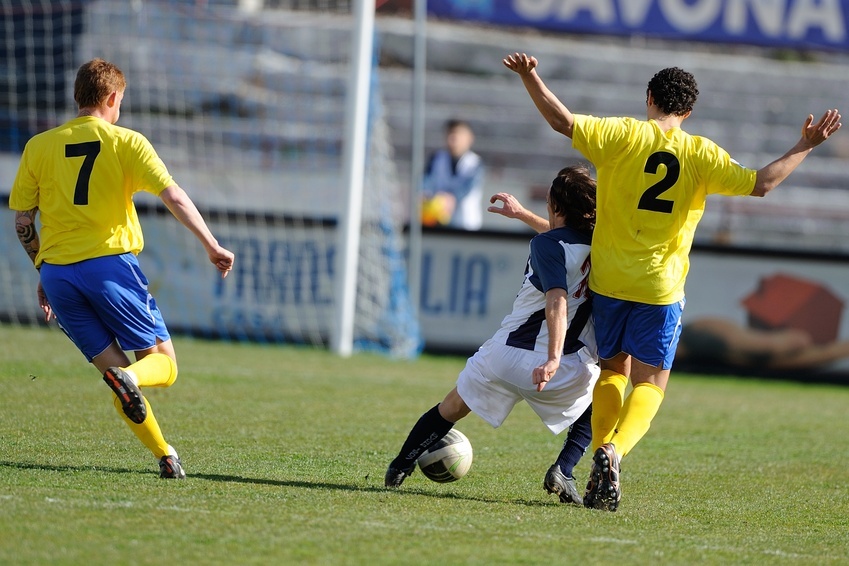 Premier League football match tickets are frequently sought by fans during the Premiership season, and while some people have no problems in acquiring tickets, the same is not always the case with a number of people not being able to buy tickets despite having the money. This occurs because tickets to Premier League football matches are first offered to people enrolled in the respective playing clubs' membership list, and only the leftover tickets are then offered to the general public. When it comes to the general pecking order, while season ticket holders are given precedence over all others, there are instances of important matches when tickets are sold out even before they are offered to the general public.
Getting a good deal on Premier League football matches essentially depends on the teams playing any given match, wherein tickets for a match between two clubs that rank highly are bound to be more expensive than a match that involves two relatively lesser popular clubs. When it comes to buying tickets, while turning to the Premier League website of any chosen club is a good way to go, turning to online platforms like eBay can also help, especially when it comes to looking for tickets for sold-out matches. To get a good deal on Premier League football matches, consumers should know what a good deal is, know how to use touts and travel agencies, know how to identify fake tickets, understand the different prices of tickets, and learn about hospitality packages.
What Makes for a Good Deal?
Different people have different ideas about what constitutes a good deal when it comes to a Premier League matches, and money definitely is not always the main objective. For instance, while simply being able to watch any Premier League match without having to spend too much money may be looked upon as a good deal by someone, someone else may pay a fair amount of money to watch two major clubs clash, and still look upon it as a good deal, simply because the ticket was made available in the first place. People who are looking for good deals in the form of discounted tickets should know that finding discounted tickets for Premier League matches is near impossible, and among the only possibility of that happening is someone wanting to sell a ticket but not being able to find a buyer in time.
Some Tips to Get a Good Deal
People who wish to watch a Premier League match, but do not wish to spend too much money, should start by looking for tickets of smaller matches played between less popular league clubs. If availability is a concern, buyers should try to find out if previous fixtures against the same club were sold out. When it comes to clubs like Newcastle, Everton, Bolton, and Blackburn, the availability of tickets is not normally a concern, unless the opponent is a local rival or a club like Manchester United. Some clubs, like the Bolton Wanderers, are known to sell tickets to matches played against leading teams only to people who've attended a previous game or more at the club, even it they do not manage to sell all of the tickets. When it comes to getting tickets for matches that, in all likelihood, may be sold out, fans should consider becoming members of respective clubs, as this gives them easier and earlier access to tickets.
Touts and Travel Agencies
Buying tickets directly through clubs or their regulated channels is what the league suggests because of a number of touts who have taken to selling fake Premier League tickets. In addition to being sold fake tickets, buying through unauthorised channels can also result in overpriced tickets, having to sit in an area other than originally imagined, not allowed entry into the ground, or being asked to leave during the match.
Another option that people have when it comes to buying tickets for a Premier League match is getting in touch with a reputable travel agency that handles sporting-event-related travel, and although this is a fairly straightforward alternative, it can be expensive. Also, travel agencies tend to sell sports packages that comprise of hotel rooms and travel fares, in addition to the match's tickets.
Identifying Fake or Unauthorised Tickets
The sale of fake and unauthorised tickets is not uncommon, given the popularity that the Premier League enjoys. As a result, buyers buying tickets from third-parties should pay particular attention to ensure that they buy genuine tickets. Since the sale of Premier League football match tickets is not open until two to three weeks before the match, tickets being sold months in advance should be enough to make buyers wary. If the seller requests that a ticket be picked up from a public place, and not a residence or office, it should sound as a warning bell. Sellers mentioning that they are selling "secondary" tickets is reason enough to be cautious, as is buying tickets that come without exact seating locations. If, at any point, buyers feel suspicious or have doubts about buying tickets from any particular source, getting in touch with the club in question is recommended.
Prices of Tickets at Different Clubs
The prices and availability of Premier League football matches depends on various factors, and the clubs have a role to play as well. For instance, people who are not Arsenal members can face a tough time trying to find tickets for home matches that involve seemingly worthy opponents; getting tickets at Chelsea has become easier in the recent past, unless big names are involved; Fulham, even with its relatively small stadium, tends to offer general sale of tickets even when big names like Manchester United and Liverpool are involved; getting tickets at QPR, after it resurgence, has become difficult; and getting tickets on match days is generally quite easy when it comes to clubs like Palace, Millwall, Barnet, and Brentford.
The prices of matchday tickets vary from club to club and fixture to fixture, although what is noticed, as the table below helps to illustrate, is that there can be a considerable difference in the pricing of Premier League football match tickets, not only from club to club, but from match to match as well.
| Club | Most Expensive Ticket (pounds) | Cheapest Ticket (pounds) |
| --- | --- | --- |
| Arsenal | 126 | 26 |
| Chelsea | 87 | 41 |
| Liverpool | 48 | 39 |
| Manchester United | 52 | 30 |
| Swansea | 45 | 35 |
| Wigan | 30 | 20 |
What is generally noticed is that tickets for matches that take place on weekdays, like a Premier League Monday night match, are not very much in demand, and tickets for such matches can be easier to acquire at lower prices. Also, when it comes to clubs that aren't doing too well at the moment, while matchday ticket prices are typically low, the variation in ticket prices between matches is not that great.
What About Hospitality Packages?
Prominent clubs, like Liverpool and Chelsea, offer people the ability to avail of hospitality packages that include much more than just a ticket to a football match, and many people look upon these as good deals given the experience and the overall value for money they provide. Another advantage of buying packages is that they tend to allow people to buy their tickets earlier than usual.
An example of one such hospitality package is the Europa Suite Matchday VIP package offered by Manchester United. In addition to seats near the director's box in the famous South Stand, this package includes access to the Europa Suite, often visited by the team's former players and other important names associated with the club; food and beverage, including champagne, spirits, wines, beers, canapes, snacks, and a four-course meal, divided into pre- and post-match settings; parking at the stadium; and more. The price of this package varies in accordance to who is playing against Manchester United, but "Ultimate" games are priced at around 499 pounds and include Liverpool, Chelsea, Manchester City, and Arsenal. Other teams fall under the "Premier" games bracket, and these games are priced at around 299 pounds.
Buying Premier League Football Match Tickets on eBay
While eBay is looked upon as a shopping portal for consumer goods, users should know that it offers various ticket alternatives when it comes to sports events, which include Premier League football matches. Buyers looking for Premier League match tickets can expect to find tickets even for matches that have been sold out, although some sellers are known to try to make sizeable profits. Some sellers, on the other hand, are people who bought their tickets with the intention of attending the matches in question, but are unable to, for varied reasons like being ill, having to travel, and so on. Such sellers, it has been noticed, don't really look for profits, and when it comes to matches between lesser known teams, buyers can expect to find discounted tickets as well.
Since the realm of English Premier League tickets involves touts and fakes, paying attention to what's being sold is important, and buyers should take it upon themselves to try to establish the authenticity of the ticket in question. A number of eBay sellers allow buyers to choose their Premier League football match tickets in person, and taking this route is definitely suggested.
Conclusion
Premier League matches played between leading teams are often sold out, irrespective of where they're playing, and finding tickets for such games can be a challenge. In addition to the availability factors, buyers also have to deal with the cost factor, where tickets for such matches are priced higher than usual. When it comes to matches where the demand exceeds the supply, some tickets, by individuals, are sold at very high prices, and some people even go to the extent of selling fake tickets. As a result, what may seem like a good deal at the onset, may actually be the result of a tout making hay while the sun shines.
The good news is that there are genuine people who wish to sell their Premier League football match tickets, and a number of them turn to online platforms like eBay. This, consequently, gives buyers the ability to find tickets for sold out games, and they can also find tickets being sold at discounted prices because they haven't been able to find any takers, yet. In either case, getting a good deal essentially depends on what a buyer has in mind.