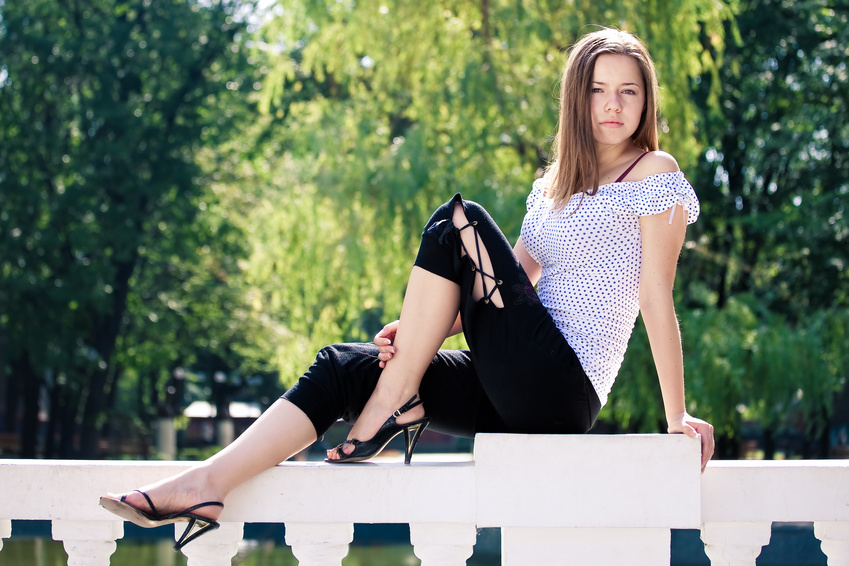 Capri pants are a popular choice for summer. They are cooler to wear than long trousers and offer more coverage than shorts. To get a summery look with capri pants, wearers should choose tops and accessories that keep them cool and offer protection from the sun.
Tops to Create a Summery Look With Capri Pants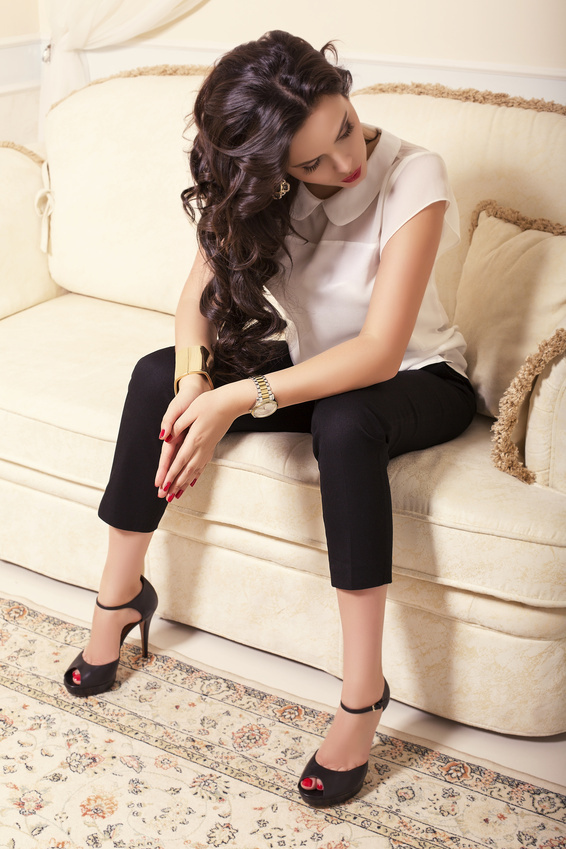 Loose white blouses have a summery look and keep the wearer cool, especially if they are made from breathable fabrics, such as cotton. Wearers can pair a pastel vest top under a white or beige sheer blouse to add a splash of summer colour to an outfit.
Shoes to Create a Summery Look with Capri Pants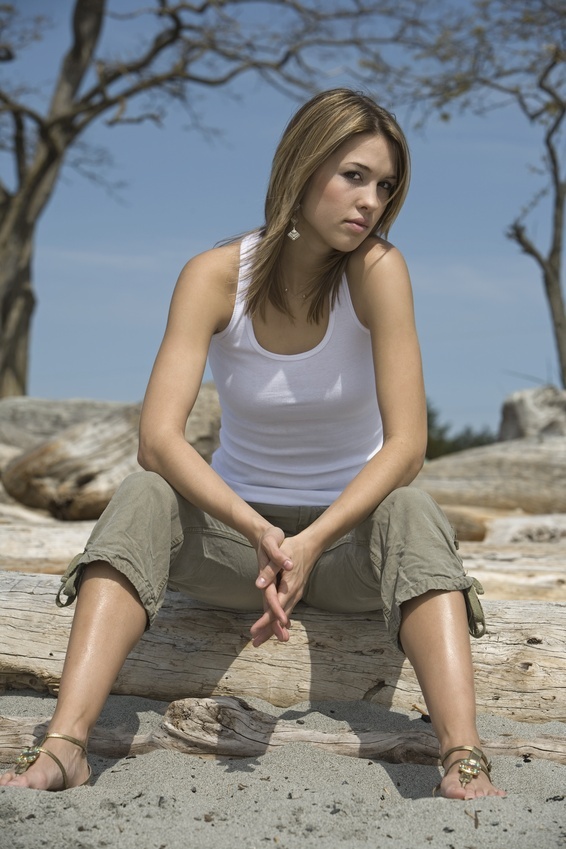 Sandals are the best choice for a summery look with capri pants. One popular option is gladiator sandals. These strappy shoes are ideal because the short cut of the capri pants draws attention to the footwear. For a casual, beach-ready look, flip-flops are a simple choice. They come in numerous materials and colours, so wearers should choose the most flattering style. For extra height, wearers can select wedge sandals, which give the ankles a slim appearance.
Hats to Create a Summery Look with Capri Pants
Sun hats are a stylish and functional addition to a summery look. Large floppy sun hats are perfect with capris. They provide sun protection and give the outfit some playful flair. Bucket sun hats typically have smaller brims, and many of them feature summery floral patterns.
Accessories to Create a Summery Look with Capri Pants
A must-have accessory that creates an unmistakable summery look is a pair of oversized sunglasses. These are ideal for protecting the eyes from harmful UV rays, and they are also very stylish. They create a polished look that enhances the slim silhouette created by the capri pants. Finish off the outfit with a canvas beach bag in a bright colour.