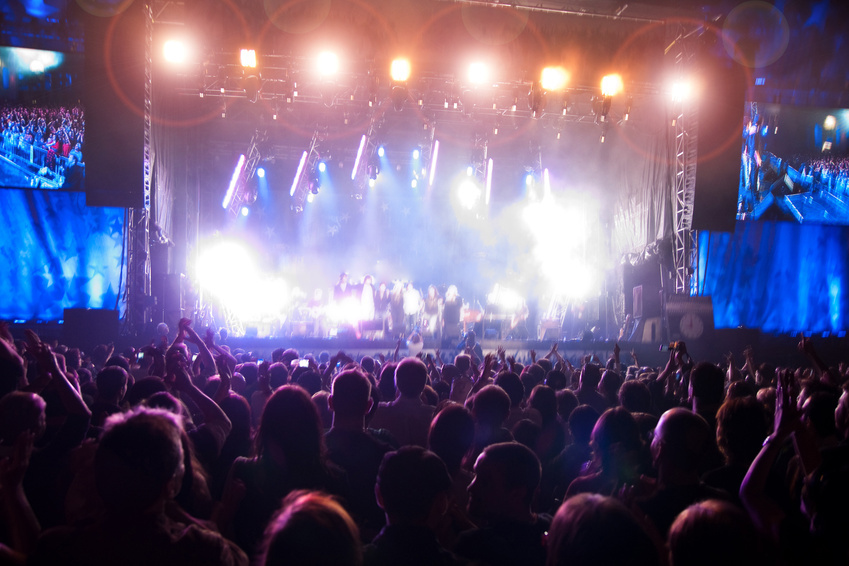 If you are buying concert tickets on eBay, you want to make sure you are getting a good deal as well as getting authentic tickets. Sellers on eBay offer many types of tickets to all kinds of events around the world, and it can be confusing to sift through all of the tickets to find the best deal for your money. There are also a couple of different types of tickets, such as tickets you can print directly from your computer, or tickets that are shipped to your home.
If a show is in high demand and it is sold out, those tickets may be less affordable, but if you are willing to pay a high price, they are most likely available on eBay. Some tickets vary in price according to where the seats are, the venue of the show, and how many bands are performing. It is wise to purchase seats in advance to ensure that you do not miss your selected event. Buy seats carefully and you can get great seats for your cash on eBay.
Comparison-Shop
Before you spend any money, first you have to comparison-shop by checking out listings from various sellers. Once you have selected the date of the concert you want to attend, you are likely to see many tickets available from a wide variety of sellers. Look at the seating chart for the venue and determine where you would like to sit for the concert, and then comparison-shop to see how much each seller is charging for seating in that particular area.
You may decide that one seating area is exponentially higher than the other throughout all of the sellers, and zero in on a better seating deal. Once you have found a few sellers who are reasonably priced, compare them, see how many transactions they have participated in, and check out what their buyer feedback looks like, if that is an option.
Read Listings Carefully
The best way to get good tickets for your money is to ensure you know what you are getting. Some sellers do not tell you everything you need to know within the listing. You may think you are bidding on a pair of tickets when actually you are only bidding on a single ticket, or you may be bidding on a pair of tickets that are located nowhere near each other. The best way to make sure you know what you are getting is to read the listings and go through every detail carefully.
Also, ensure that the tickets are for the exact show you want. Some performers play more than one show in a city, or various shows in surrounding cities, and this may cause ticket confusion. Reading the listings helps you determine if you are purchasing tickets for the correct show in your city.
Browse Seller Feedback
Making sure you are purchasing tickets from a reputable seller is the key to getting great seats and an affordable ticketing experience from a reliable, trustworthy, and honest seller. You can read about the seller on his or her seller's page, check out the ratings the seller has, and see how much negative vs. positive feedback the seller has received. You do not want to purchase tickets from a seller who does not have perfect feedback and scores, or has not been a seller for very long.
It is also a good idea to buy tickets from a seller who seems honest and willing to communicate with you about tickets when you attempt to get in touch with him or her, and answers all of your questions about the tickets. Comparing the seller's feedback and scores can eliminate some sellers from your list of possibilities, bringing you closer to a great ticket purchasing experience.
Check Ticket Information
Find out whether the tickets are printable tickets that you immediately receive and print from home, or if they can be shipped. For an event that is coming up quickly, there may not be time to have tickets shipped, so it might be preferable for your peace of mind to have the tickets available for fast printing. If you are receiving shipped tickets, make sure that the seller has the tickets in hand and is planning on shipping them immediately.
Find out how long shipping generally takes, so you know when to expect the tickets to arrive. Another thing to keep in mind is that some tickets include parking and some do not. If you need to purchase an additional parking pass separately, talk to the seller about that, or find parking passes to accompany your tickets online as well. This makes your time at the the event less stressful and you do not have to worry about parking when you get to the venue.
Talk to the Seller
Communicate with the seller to find out specifics. You may wonder if the tickets are insured if something should happen during the shipping process, or if there are any refunds available if something comes up and it turns out you cannot attend the concert. Talk to the seller about all of the conditions that are in place upon your purchase of the tickets. Find out if the final price includes shipping or if there are additional costs once you actually purchase the tickets.
A good seller should be communicative and answer all of your questions. Tickets are a large purchase, and since you want to get the best deal for your money, you should only purchase tickets from a seller you feel good about buying from. If you have a bad feeling about the seller, or if the person seems dishonest, find another seller to buy from.
Buying the Best Authentic Concert Tickets
Some buyers are afraid of ending up with tickets that are not authentic, if they buy tickets from an online seller. This can happen, but there are things that are red flags which should be carefully scrutinised so this does not happen.
| Seats | Feedback | Refund Policy | Original Price | Barcode |
| --- | --- | --- | --- | --- |
| Make sure the seats are together | Do not purchase from a seller who has any negative feedback | A good seller refunds your money if the event is cancelled | Find out the original price of the tickets (for comparison) | Make sure there are no photos of the actual tickets |
| Ensure that the seats are not in an area where you cannot see the stage | Skip a seller who only has a few transactions to his or her name | A bad seller refuses a refund on any grounds | Do not pay a ridiculously high amount over the original price | Sellers of inauthentic tickets use barcodes to make copies of tickets and sell the inauthentic ones for a profit |
Buying tickets can be nerve wracking, but it does not have to be a hassle. Smart shoppers who are savvy and do their research do end up with great tickets at an affordable price.
How to Buy Concert Tickets on eBay
There are a couple of ways you can look for tickets on eBay. Navigate to concert tickets to see all of the available tickets that are currently up for sale, and then type the name of the band or performer you want to see in the user-friendly search bar. You can see a listing of all the available tickets come up, and this is when you can search tickets by a price range or from certain eBay Shops.
You can also select a show by date or city. The most important thing to look for is that you are not paying too much for the tickets. Do comparisons between sellers to see who has the best deals for your money. The most important factor is that you are buying tickets from a reputable seller who answers all your questions about the tickets when you contact them through the "Ask a Question" link on his or page.
Keep in mind that high-demand, sold-out shows, tickets may be a little more expensive, but sometimes you can talk to a seller about making a better deal if he or she really wants to get rid of them, especially if it is close to the date of the show. Some ticket sellers offer express delivery as well, and many tickets are nonrefundable, so you need to consider that too when purchasing tickets.
Conclusion
Going to concerts is a lot of fun, and it is always disappointing when a show you really want to see is sold out before you can score seats. However, there are tickets to many shows on eBay, and with a little research and time spent, you can get a great deal on concert tickets to many nearby venues. Purchasing from a highly rated seller is the best way to get good seats, and it is easy to comparison-shop on eBay to make sure you are paying the most affordable price to see the show you want to see.
Make sure when you are buying tickets that they are for the right show, and on the right date. Feel free to ask the seller any questions you might have about the seats and where they are located, and if you can see a seating chart before you actually purchase the tickets.